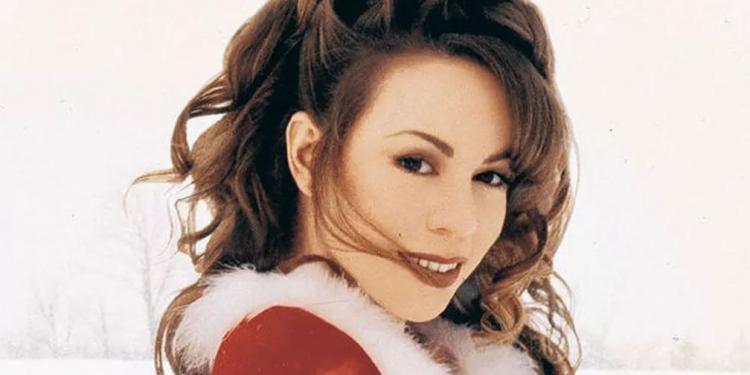 When it comes to pop music, most of us have set ideas of what we want to hear. Pop music in 2017 is constantly changing, and that necessitates a song which will either hit right in the middle of whatever trend is whirlwinding through the genre at any given moment, or one that will set the zeitgeist for what we can expect for the next few months in terms of production. Pop music is designed to give the illusion of edginess and freshness, even while it not-so-secretly borrows all of it's creativity from genres long-established.
When it comes to Christmas songs, however, the rules are different. The festive season is really the one time of year when people are happy to embrace "cheese" in all it's glory - and we ain't talking about gouda. Our favourite Christmas songs are rife with references to tradition, family, an incredibly pure definition of love and overused holiday symbolism. The production, too, generally plays much safer, often choosing to throw back to retro Motown sounds, with brass sections, choirs and sleigh bells all coming out to play. Pop may play the role of the leather jacket in music's wardrobe all year round, evoking a stylish and rebellious spirit; but Christmas is that one cosy sweater you've had for years that always brings back memories of sitting by the fire and drinking hot cocoa.
In this list, we'll be compiling the ten best "hot cocoa" Christmas songs which have yet to slide into the monotony of carol status. Whether you're sitting alone watching Love, Actually on Christmas day or trying to get your boss tipsy at the work Christmas party, just one listen of these songs is bound to get you in the festive spirit and ready for the big day. Check out our choices below!
10. Sia - Candy Cane Lane
Sia may not be the immediate choice for a Christmas album, but the more you think about it the more well-suited she seems to spreading holiday goodness. Sia in 2017 seems to churn out pop hits like butter, often to the expense of meaningful lyrics or unique production; but that kind of breezy, generic pop tune is exactly what's needed at Christmastime, where people are loathe to think about anything more serious than what kind of wreath they should get. 'Candy Cane Lane' is the most vapid, silly and childish song on the whole album - but we can't even be mad when the chorus is this catchy and fun.
9. Gwen Stefani - Under The Christmas Lights
Thanks to some pretty poor promotion (we still don't have a music video for the lead single which was released in September), and a bad choice of single in the form of the Blake Shelton assisted 'You Make It Feel Like Christmas', Gwen Stefani's Christmas album has pretty much flown under the radar this year. And while I can't say I'm sad about that fact (the album is overall pretty meh), it does mean that a lot of people are missing out on 'Under The Christmas Lights', which is, as the kids would say, "a bop". Evoking the doo-wop tones of The Ronettes, Stefani puts in her purest performance in years as she sings an ode to holiday love. You can almost forget for a minute that she's singing about Shelton.
8. Leona Lewis - One More Sleep
Leona Lewis left her longtime record label Syco last year over differences of opinion in where her career should go; but if 'One More Sleep' is any indication, Lewis should definitely have stuck around if only to keep belting out Christmas hits. Not only was the track Lewis's most successful in years, charting in the UK every holiday season since it's been released; but it's also one of the most well constructed Christmas song ever, thanks to a smart little "12 Days of Christmas" countdown during the chorus. Lewis's voice is perfectly suited to this kind of song, and we can see why Simon Cowell wanted her to go Motown so badly.
7. Eartha Kitt - Santa Baby
'Santa Baby' has become a go to for any female singer releasing a Christmas album (Madonna, Kylie Minogue and The Pussycat Dolls have all contributed versions), but few can match the seductive elegance of Eartha Kitt's original version. Kitt's black sexuality was pretty radical back in it's day, but looking at it now her version is much more seductive than it is slutty, and her quiet, deliberate intonation makes the song a surprisingly easy listen considering that the whole thing is about Kitt asking her sugar daddy for a car. Moreover, it's just nice to have a Christmas song which isn't directed towards young kids and which isn't afraid to land someone on the naughty list.
6. Mariah Carey - Oh Santa!
It's definitely not the best known of Mariah's Christmas output, but 'Oh Santa!' is pretty much everything you'd ever want in a Christmas song. Released on her second album, the aptly titled Merry Christmas II You, the song was clearly meant to mimic the success of 'All I Want For Christmas Is You'; and even though it didn't quite get there, the chorus is just as catchy as that iconic track's ever was. If you haven't heard of it yet, think of the song as the festive version of 'Hey Ya' - it has the same call and response pre-chorus, as well as some doo-wopy background vocals and of course a gorgeous whistle tone straight from 80s Mariah. Just prepare to have it in your head a week later.
5. Kylie Minogue - Every Day's Like Christmas
Most of our favourite Christmas songs evoke the 60s "Wall of Sound" production made famous by Phil Spector in the 60s; but for a more modern, quasi-90s attempt, look no further than Kylie Minogue's 'Every Day's Like Christmas'. A cool electro-pop ballad, the song is more "ice queen" than "roaring fire", but it's tender enough to pull some heartstrings regardless. The song was originally worked on by the powerhouse of Coldplay's Chris Martin and Stargate; but for a more 80s take on the song, check out the Stock Aitken Waterman remix, which marks the first time Kylie has worked with the production trio in 25 years.
4. Judy Garland - Have Yourself A Merry Little Christmas
Many have covered 'Have Yourself A Merry Little Christmas', the song first written for Judy Garland's character in the charming Meet Me In St. Louis. But none can quite match the emotional strains that Garland manages to pull off in her performance of the song, which comes at a vital point in the film as her character tries to sooth her sister after news that the whole family will be moving towns in the new year. In the world of boppy, poppy Christmas music which aims to improve people's moods over the festive period, 'Have Yourself A Merry Little Christmas' still stands out as a song for those of us who are lonely on the big day, whether because of heartbreak, death or distance - and no one knows more about that than Garland.
3. Kelly Clarkson - Underneath The Tree
I'm ready to call it: Kelly Clarkson's 'Underneath The Tree' is the most underrated Christmas song ever. The lead single from her Christmas album Wrapped in Red (which, incidentally, is probably the most underrated Christmas album ever), the song was at one point predicted to become just as legendary as a certain Mariah Carey classic; but it languished around the bottom of the charts before dropping out, never to be heard of again. It's a shame, because producer Jesse Shatkin nailed the Wall of Sound vibe, and Clarkson herself nailed those girl group vocals. Moreover, we have to give major kudos to any song which brings the much-missed saxophone solo back to pop music.
2. Darlene Love - Christmas (Baby Please Come Home)
We've brought up the Wall of Sound numerous times during this article, but at the risk of sounding repetitive, I'll bring it up just once more - this time in reference to Darlene Love's 'Christmas (Baby Please Come Home)', which is one of the original songs to utilise it and one of the best. 'Christmas' is ostensibly about a forelorn lover wishing for their partner to come home, but Love sings it with such passion that it's hard to feel anything but joyful listening to it. Love's version is still one of the best, but for a more modern take on the classic check out Mariah Carey's R&B-infused take or Gossip Girl star Leighton Meester's surprisingly good rock-tinged version.
1. Mariah Carey - All I Want For Christmas Is You
And here we are at the #1 spot! Is anyone really surprised? Given how overplayed and well-loved it is, Mariah Carey's 'All I Want For Christmas Is You' is basically a running joke at this point - but in our opinion, the hype around the song is well deserved. From the iconic opening strains of the music box to Mariah's shameless rhyme about reindeers "clicking" to that final, glorious whistle note, the song is chock full of legendary moments that are bound to bring a smile to even the Grinch's face. It's one of the few Christmas songs that can truly be listened to year round, as well as the only one which I never get sick of hearing in every department store ever. Let's just try and forget that the Justin Bieber remix ever existed, okay?
What iconic Christmas songs are we missing from our list? Let us know in the comments down below!