It's a new year in pop music, and already artists are gearing up for their 2017 releases. While we can never be 100% sure what's around the corner nowadays (we can thank Beyoncé and her surprise release strategy for that), we do already have some idea of how the next twelve months in music will play out if all goes according to plan - and from what we can tell, this year will be an even bigger year than the last when it comes to amazing new releases. Check out all you have to look forward to down below!
Allie X - CollXtion II
The release of Allie X's second EP, CollXtion II, has been a long and convoluted one thanks largely to an ill-advised plan to get fans involved in the creative process. Taking to Spotify, Allie announced her ɄNSOLVED initiative, in which she would post early demos and acoustic versions of her songs so that her fans to vote on which would make the ultimate album cut: we got singles 'Too Much To Dream', 'All The Rage', 'Casanova', 'Old Habits Die Hard' and 'That's So Us' that way. But fans preferred to be involved in other capacities, leaking dozens of songs that potentially have a place on the album in the radio silence that followed each single release. There's definitely enough material out there to make this EP an LP, but it remains to be seen if the project will ever be completed at all.
Charli XCX - TBA
Charli XCX had ambitious plans for 2016, hoping to release an EP, an album and a mixtape all in the same calendar year; although at the end of the day we only got the EP, the genre-defying Vroom Vroom project. The EP debuted a new sound XCX had masterminded with Tumblr It Girl and PC Music producer SOPHIE, a clash of 90s pop, J-Pop and trip-hop beats which was further showcased in her live performances for tracks like 'Girls Night Out', 'No Angel' and 'Bounce'. So far, though, the only sound we have of the album is the lead single 'After the Afterparty', which stepped away from the alternative sound she had been exploring for a pure bubblegum pop fantasy. Hopefully XCX will manage to tread the line between label desire and personal creativity successfully.
Dua Lipa - Dua Lipa
Since the release of her debut single 'New Love' back in August of last year and the blow up of her breakthrough track 'Be The One', Dua Lipa has captured the hearts of pop fans who prefer a little more substance from their tunes. Although she's released six more singles and several collaborations since then, Dua's album has been pushed back majorly from September of last year to February of this year as she focuses on breaking into the US market, so we're still not sure if she has the chops to pull off a full-length album. Time will tell if she has what it takes!
Fergie - Double Dutchess
Fergie's second album has been a long time coming since the release of her first solo album, The Dutchess, back in 2006. We've had several false starts so far - from 2014's moderate R&B hit 'L.A. Love (La La)' to last year's hard-hitting hip-hop hit 'M.I.L.F. $' to the recently released reggae-inspired 'Life Goes On' - but from what we can tell Fergie has more than enough tracks for the album and photoshoots and music videos already handled, so a release seems imminent. Her first album was marked by it's variety, and we can expect more of the same here, with a range of collaborators from will.i.am to Mike Will Made It to Dr. Luke to Nicki Minaj all expected to contribute.
Iggy Azalea - Digital Distortion
Iggy Azalea may not be the most popular girl on the Internet these days, but if nothing else the girl knows how to write a fun tune. Her second album, the interestingly named Digital Distortion, was due for release last year but has been retuned since the commercial failure of the lead single 'Team', which only managed a position of #42 on the Billboard Hot 100. Despite that, other tracks (including the promo single 'Azillion' and leaked tracks 'Sexy' and 'Savior') have been confirmed for the album, along with registered titles such as 'Middle Man' and 'I Got That Boom Boom'. Since then, she's headed back into the studio to work with the likes of Zedd and Verse Simmonds on new tracks which are apparently inspired by her newfound sense of freedom and fun as a single woman. Hopefully she'll be able to recapture the magic of 'Fancy'.
Katy Perry - TBA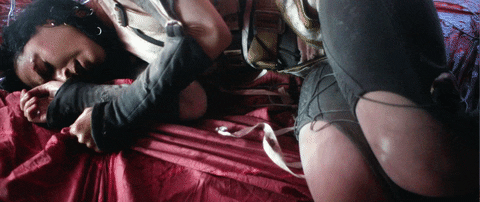 Katy Perry's fourth studio album has been teased mercilessly, with multiple leaks of snippets, the stellar leaked song 'Witness' and stand-alone single 'Rise' all hinting at possible directions the project might take. If 'Rise' and her new nose ring are anything to go by, Katy might be aiming for a more dark-pop sound this time around; although with Max Martin, Savan Kotecha and Shellback all still in the mix for her recording sessions you can expect some more radio-friendly hits like 'California Girls' on the way as well.
Kesha - TBA
Kesha's long-awaited third studio album was also on last years list of the most anticipated albums of the year, which should be some indication of how long fans have longed for this album. Back then, there was a single called 'Lover' released with Spookey Ruben, along with rumours of a lead single called 'Child of the Moon' which had a "Stevie Nicks-witchy vibe"; although lately Kesha's been working with a country music band called Yeast Infection. Thanks to the lawsuit between her and her accused rapist Dr. Luke which has been dominating most of her life in recent years, the album has been continuously delayed; but Kesha has apparently submitted over twenty two songs to her label for consideration and Sony itself has issued a statement saying that they "hope to share exciting new music with Kesha's fans soon". Take that with a grain of salt.
Major Lazer - Music Is the Weapon
Aside from a few bops that were released in the form of singles, Major Lazer's last album Peace Is the Mission was a bit disappointing in terms of tracklisting, featuring only eight tracks of which about four of them were listenable. Thankfully, the supergroup seems to be taking their time for their sophomore release, and they've already lined up a veritable whos who of pop music for collaborators. The album is set to feature vocals from Justin Bieber, MØ, Ariana Grande, Sia, Nicki Minaj, PARTYNEXTDOOR, Gwen Stefani, Iggy Azalea, Konshens, Benny Blanco, Tinashe, The Weeknd, Travis $cott, Bonnie McKee and Camila Cabello, just to name the works that have already been announced. Do we sense the album of the year coming soon?
Rihanna - TBA (#R9)
Rihanna's #R9, the unofficial title fans have already given her upcoming album, seems to have been in the works since at least when the Bajan popstar dashed fans hopes for an ANTI re-relase by confirming she was instead working on something new. Despite this, Rih's gone uncharacteristically quiet about the release and her planned collaborators, which suggests it might be further away than we originally thought. With upcoming roles in Bates Motel and Valerian and the City of a Thousand Planets, however, we know Rihanna will still manage to keep herself busy in 2017.
Tove Lo - TBA (Lady Wood Part 2)
Tove Lo's latest album, the inventively titled Lady Wood, was released this year to positive reception - its lead single 'Cool Girl' made it to our list of the top ten best songs of 2016, and the album itself made the cut as well - so it's no surprise that she'll be moving forward with plans to release a sequel to the album, which according to her has already been finished. Lady Wood was split into two parts - 'Fairy Dust' and 'Fire Fade' - and we can expect more of the same with this one, which will apparently be split into 'Light Beams' and 'Pitch Black'. Our only concern is one of variety - Tove's already covered the highs and lows of love and drug addiction with her last album, and we're not really sure where she's going to go with this one. Still, given how talented of a songwriter she is (Tove has written songs for stars like Hilary Duff, Ellie Goulding and Girls Aloud), we're pretty positive she'll make it work somehow.
Nelly Furtado - The Ride
Nelly Furtado's been almost completely absent from the popular charts since the release of 2007's groundbreaking Loose, the album which spawned singles such as 'Maneater' and 'Promiscuous' and which made her a household name. Despite that, she's still been quietly releasing songs which range from the Spanish-language 'Manos Al Aire' to the hip-hop inspired 'Big Hoops' to last years collaboration with Blood Orange, 'Hadron Collider'. She's set to make a comeback this March with her album The Ride, which seems to harness a new experimental sound thanks to a partnership with producer John Congleton. The lead single 'Pipe Dreams' is already out: check it out here for a sample of the project.
Zara Larsson - TBA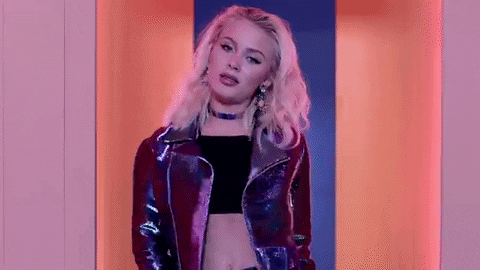 When she's not talking about how much she hates men, Zara Larsson can occasionally release some pretty good pop songs: and hard as it is to believe given her age, she's released plenty of them, with a debut album and several EPs already under her belt. She's set to make her international debut this year with her new album, which already has the hits 'Lush Life', 'Never Forget You' 'Ain't My Fault' and 'I Would Like' to back it up. Apparently there's only one more single to go before the albums released, so you can expect this one to pop up on our radars pretty soon.
And there's more...
Also coming this year are albums from Bonnie McKee (the project may or may not be connected to her recent 'Stars In Your Heart' single, which was recorded several years ago), Kanye West (Turbo Grafx 16, which was announced as soon as work on his last album wrapped up but which has been put on pause as he recovers from his well publicised mental breakdown last year), Kiiara (her first full length album, led by single 'Dopamine'), Melanie Martinez (her yet to be titled second album which has already been completed), Rita Ora (her long-awaited second album) and Terror Jr (their first, which may feature songs 'Trippin' and 'heartbreaks'. Plus, they may not have been officially confirmed yet, but we've been dropped hints by artists like Aly & AJ, Kylie Minogue, Lana Del Rey and Nicki Minaj that new music from them is imminent.
Which album are you most looking forward to in 2017? Let us know your thoughts down below?