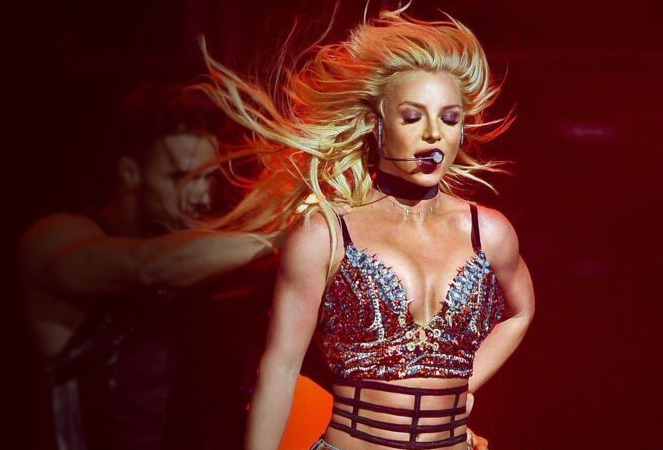 Stop whatever you're doing, because we have some breaking news that requires your immediate attention!
Britney Spears is back at it again performing another sold-out Piece of Me show in Las Vegas after a brief worldwide tour that covered Asia and parts of the Middle East recently. But it seems as though Britney's international sojourns have inspired her to make some changes to the show's setlist.
Because in the middle of the show tonight, Britney took a break from the usual to throw out a cover of Bonnie Raitt's top #5 1991 single 'Something To Talk About'. And most spectacularly, the song was performed completely live!
That's right: just months after clapping back at her lip syncing accusations in an interview, Britney is making good on her word by ditching the backing track and stunning us with some live vocals.
Before you get too excited, this is still Britney Spears we're talking about, so there's a degree of nasalness (is that a word?) and pitchiness to deal with. But Britney's vocals are a lot better than we expected, and her tone is actually better than a lot of other singers around today.
This isn't the first time Britney's broken out in song while she takes on some covers. During her Circus tour back in 2009, Britney performed live covers of Alanis Morissette's 'You Oughta Know' and Duffy's 'I'm Scared'. And she's occasionally sung 'Happy Birthday' to some of her backup dancers on stage, if you think that counts.
We're still waiting on a video of the full performance (keep in mind this did literally happen half an hour ago), but until we get that you can enjoy this short snippet of Britney singing her little heart out. 
What do you think of the cover? Does Britney have the makings of a country music superstar? Who would you like her to take on next? Let us know in the comments down below!