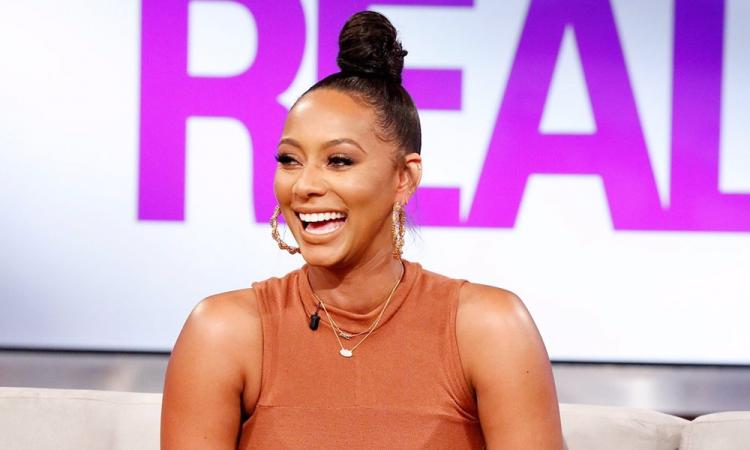 At one point in time, Keri Hilson was the It Girl in pop music, becoming the poster girl for the slinky new wave R&B that populated most of the airwaves back in 2008. Following her breakthrough featuring on Timbaland's still great 'The Way I Are', Hilson stepped out on her own with tracks like 'Knock You Down' featuring Kanye West and Ne-Yo (her biggest success), 'Turnin Me On' with Lil Wayne and 'Pretty Girl Rock'. But she was also a writer, penning hits like Ciara's 'Like A Boy', The Pussycat Dolls' 'Wait A Minute' and Britney Spears 'Gimme More'. Her writing skills allowed her to feature on tracks from dozens of stars, like Chris Brown ('Superhuman'), Trina ('Million Dollar Girl') and T.I. ('Got Your Back').
Hilson's debut album In a Perfect World... was released in 2009, with her second No Boys Allowed released in 2010; but following 2011 she dropped off the musical radar entirely, failing to write songs or collaborate with other artists at all. She dabbled in film a little, appearing in bit parts in Think Like A Man, Riddick, Almost Christmas and Love by the 10th Date; but other than that she was completely MIA, even stepping back from her large platform on social media. In 2016, it was announced online that Keri had a new album called L.I.A.R. (Love Is A Religion) on the way, including tracks with Chris Brown, Danja, Timbaland and Polow Da Don; but while Hilson confirmed that the album did exist, she also stated that she had no plans to release it imminently, and soon after it was completely forgotten.
Now, seven years after she disappeared from music, Hilson has finally explained her reasons why, along with her intention to return to the spotlight. Keri's comeback tour started on the Steve Harvey show, where she met with alleged psychic medium Reginald Lewis in a rather awkward, forced bit where he claimed to connect with her deceased grandmother. Little was said about her music career, but Keri did say that "It is kind of a comeback" after having "hit rock bottom a few times".
A few weeks later, Keri subtly confirmed her foray back into music with a charitable endeavour. Announcing the news on her Twitter, Keri stated that she would be auctioning off a chance to visit her studio and hear her new album for women's health and education charities.
But the real reason for why Keri left was only truly revealed in a roundtable discussion several days ago. Speaking at the Silence the Shame event, Keri stated that she had left music for seven years due to severe depression.
"When 'Pretty Girl Rock' was at the top of the charts, I was bearing the weight of some personal and professional mistakes, and they just weighed so so so heavy on my spirit, and I was just not myself," she stated. "Add to that, this is when I decide to jump out of an eleven year relationship...That is just bad timing."
"It all just kind of spiraled for me, and became something I had never been through, I had never recognised myself as a person who can't pick themselves back up. I was literally onstage crying."
Keri went on to explain that she recognised the symptoms in herself and asked her management (which included frequent collaborator Timbaland) for a year off. According to her, they didn't understand her struggle, despite the fact that she had helped Timbaland overcome depression years prior.
Keri went on to conduct her own "Eat. Pray. Love." experience, travelling to Africa, China and Japan on a world tour that allowed her to work where she wanted. "Life wasn't about music anymore, life wasn't about the charts or watching them," she said. "Life wasn't about releasing music, shooting videos, writing songs, being in the studio, life was just about survival for me." Things started to change for Keri when she began attending regular therapy and addressed childhood traumas.
"Seven years of my life have been a battle with depression. And I can't say that I'm all the way clear, but I'm in the clear."
For now, Keri's album has had no official announcement, although in an interview last year it seemed as though L.I.A.R. was still the working title. Given that she's still signed to Timbaland's Mosley Music Group we can expect him to play as large a hand as he always has in her sound. We'll keep our fingers crossed that the album will finally be released this year.
Are you looking forward to Keri's new album, or has her time already come and gone? Let us know in the comments down below!