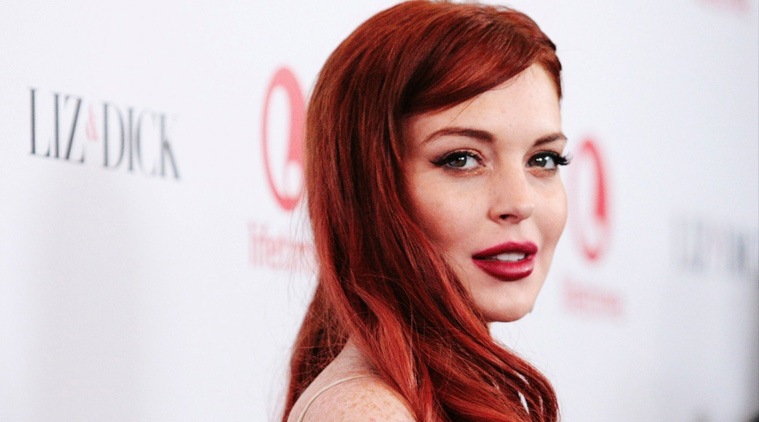 As we all know, Disney is continuing its run of live-action films based on animated classics, and Lindsay Lohan really wants to have a role in one. The one-time Disney star doesn't just want whichever role she can nab, but specifically wants to play Ariel, the main protagonist in The Little Mermaid. The ginger beauty would be perfect for that role!
In summer 2016, it was reported that Disney execs were in talks about a possible live-action The Little Mermaid movie. That November, Broadway's Hamilton creator Lin-Manuel Miranda told Vulture that he was in "super-early talks" to take part in the film, following reports he had teamed up with the 1989 animated movie's composer Alan Menken to pen its new songs. Miranda had recently starred and written music for Disney's Moana.
The actress has often said in interviews that Ariel is her dream role. In November, she unofficially pitched Disney the idea via social media.
The actress posted this on her Instagram:
Representatives from Disney have never commented on the film and did not respond to Lohan's post.
Lohan's breakout performance was in the 1998 Disney movie The Parent Trap. She then played roles in other Disney movies such as Herbie: Fully Loaded or Confessions of a Teenage Drama Queen. However, Lindsay is most-known for her role in the movie Mean Girls which is ICONIC!
The words, "I will sing again" gave me life. Lindsay has improved so much lately. She looks better than she has in years and it seems like this movie would be a perfect comeback for her. I really want this to happen since I need to hear her voice singing again. Y'all don't know how hard it is to stan for her, but as a fan, I am really happy for her that she wants to get back on track!