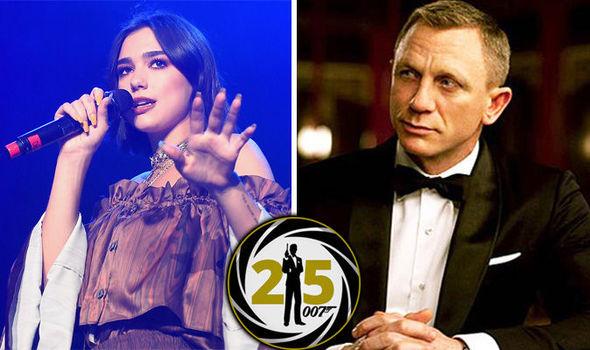 In news that will disappoint James Bond fans everywhere, it was revealed today that the most overrated artist of the millenium Dua Lipa has recorded the theme song for the latest entry in the popular series.
Although the 25th installment of the franchise starring Daniel Craig has yet to even start filming, it seems that director Danny Boyle has gotten a head start on the music for the film, most likely so that composers can begin fleshing out how it will interact with the rest of the soundtrack. And to general surprise, it turns out that the UK's latest export Dua Lipa has taken on the role of belting out the highly regarded theme song.
The news was inadvertently revealed by Years & Years member Mikey Goldsworthy, who let it slip in an interview with BBC Radio 5. Speaking of the coveted placement, he stated, "I thought they'd ask us to do the theme song, but alas, I think it's Dua Lipa doing it."
After being questioned if he had exclusively revealed the news, he replied "Am I not supposed to say that? That's what I've heard. I feel bad now, maybe I've ruined everything. Well hopefully, then we can do it!"
As most will know, the list of singers who've contributed tracks to the series is hugely impressive, and spans from legends such as Madonna and Paul McCartney to lesser known cult acts such as Sheryl Crow and Garbage. In recent years, however, the Bond team has come under fire for some of it's musical decisions. While Adele's 'Skyfall' was generally well received, tracks such as Jack White and Alicia Keys' 'Another Way To Die' and Sam Smith's 'Writing's on the Wall' have been criticised by many for not living up to the high standards set by previous musicians.
These criticisms come amidst news that several high profile artists have had their themes for the series discarded. Amy Winehouse was set to record a theme song with Mark Ronson before her legal troubles made it impossible; Shirley Bassey, who remains the only artist to have recorded more than one theme for the series, had her Quantum of Solace cut 'No Good About Goodbye' scrapped; Radiohead's Spectre demo was similarly shunned; and Lady Gaga and Elton John's rumoured duet for the series failed to eventuate.
With all that said, we have to wonder why producers would rub salt in the wound choosing Dua Lipa as a candidate. Lipa is best known for her sleeper hit 'New Rules', and although she has a decent voice her lack of stage presence and versatility makes us question how she's going to be able to pull off the kind of belter that Bond requires. Given that Lana Del Rey is out somewhere in Hollywood with nothing to do but wait for her current sugar daddy to drop dead, we have to question why she wasn't called to the table.
Your thoughts?