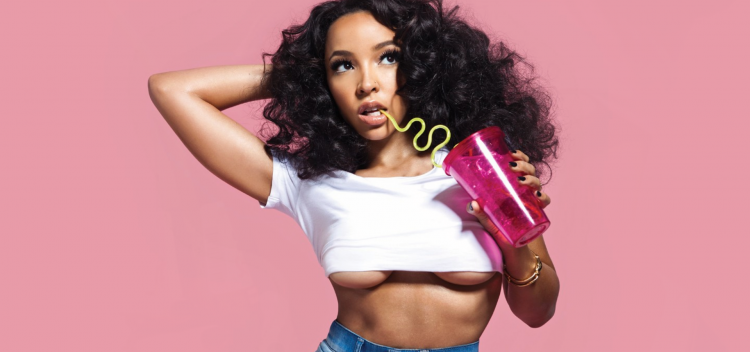 As an active Tinashe stan, when she first announced her Joyride project, I was met with a feeling of huge excitement. Aquarius, her previous effort, was one of the strongest debut albums by a female artist in R&B, so I expected nothing less than amazing.
Tinashe quickly dropped the lead single 'Party Favors' featuring Young Thug. After listening to it for the first time, I instantly fell in love. Shortly after, to my confusion, it was announced that 'Party Favors' would not be the lead single for Joyride, and that she would be releasing the legitimate lead single as a collaboration with Chris Brown. I, like most people, had mixed feelings about a duet with Brown due to his past behaviour. I decided not to judge a track based on past actions of the featured artist, though, and gave the song a chance. Once again, I was in love. I honestly believed this could be her breakout hit.
But, time passed and Tinashe had no promotion for the single whatsoever. Months passed, and she embarked on the Joyride World Tour with no album released. The concert was phenomenal, and meeting her was an amazing experience. Hearing unreleased music intended for the album was probably the best experience. I was so ready to finally hear Joyride. However, the tour was eventually cancelled and an album never seen.
Two years after the Joyride World Tour, we finally have the album. Preceded by lead single 'No Drama', Tinashe delivered a strong body of work that was well worth the patience of her fans, affectionately called her "SweeTees."
If I were to say this album would be up to par with Aquarius, or even her Nightride mixtape released in late 2016, I would be lying. However, it was not a disappointing listen. Tinashe delivered excellence through the singles 'No Drama', 'Me So Bad', and 'Faded Love'. Album tracks showcased her ability to stand as a strong figure in R&B music, especially so in songs such as 'Stuck with Me' and 'No Contest'.
My only complaint about the album is that with it only being thirteen tracks, the need for interludes is unnecessary. The album contains an intro and two interludes, leaving the listener with only ten tracks to enjoy. The fact that the songs are all strong pieces slightly makes up for this issue, but compared to Aquarius's eighteen tracks (nineteen if you own Best Buy's deluxe edition), the album is very short for one that was delayed so many years.
Altogether, though, Tinashe has proven she is here to stay. Even if she hasn't been given efficient label support through RCA Records, or a chance at radio success, Tinashe is one of the most promising artists of this decade. I look forward to witnessing the future of her career.
Rating: 75/100
What did you think of Joyride? Let us know in the comments section down below!