After eleven years of waiting, several false starts and countless delays, Fergie's sophomore album Double Dutchess has finally been released. A visual album, the thirteen tracks are accompanied by Seeing Double, a "visual experience" which contains standalone music videos for each of the songs as well as an exclusive interview with Fergie about the project. 
Of all of the music videos on Seeing Double, 'A Little Work' has to be my favourite. I'm not sure if I have the right words to explain it, but I found it beautiful, sad and intriguing. The video really spoke to me and the story behind it is based on Fergie's past and is mind-blowing! To understand it better, I'd recommend watching Fergie's 2012 interview with Oprah.
During her time in the R&B girl group Wild Orchid, Fergie was a crystal meth addict. The drugs made her lose her mind. Fergie felt like she was in some kind of alternate reality and that FBI and SWAT teams were following her. One day, she stumbled across a church and entered it to escape the law enforcement agencies. She had a conversation with God inside this church.
According to Fergie, she stated to God: "Alright, if I go out there and the FBI and SWAT Team is not out there, then it's the drugs and I'm stopping." Eventually, she braced herself to leave the church and there was no FBI or SWAT Team, only herself and God. She kept her promise, and from that day forth Fergie didn't touch crystal meth again in her life.
The video is a dramatisation of these events. It starts as Fergie walks down the street alone, confused, and frightened. This scene is intercut with scenes of Fergie as a narrator telling us she was seeing "devil faces" and that she was surrounded by creatures who were sending her all kinds of evil messages. Fergie sees a church and walks in, barricading the door behind her. Panicked, Fergie thinks she is surrounded, and kneels down to pray.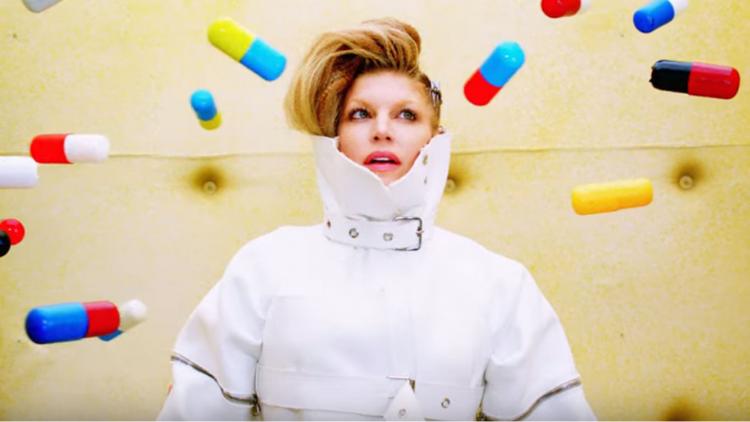 As the song begins, Fergie lays in a hospital bed in some sort of mental health clinic. Scenes are shown of Fergie in a padded cell wearing a straight jacket and beginning to lose her mind, hallucinating dozens of pills falling around her. Interspersed are scenes of a little girl wandering through a forest: this is Fergie as a child. Fergie as a narrator tells us that she has written journals to herself in which she expresses her feelings, as another version of Fergie dressed as a nurse inspects the patient lying in bed.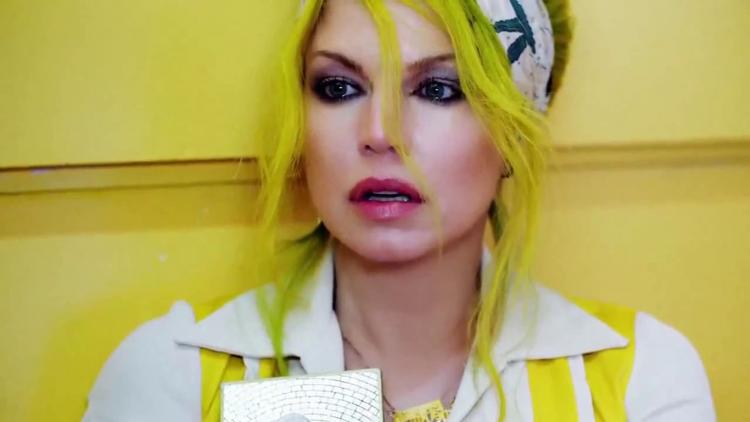 In later scenes, Fergie plays a mother who takes care of her child. There are too many bills to pay but no money to pay them, and eventually the mother receives an eviction notice. God and Jesus are very important to her. She has a cross with Jesus on the wall and a picture of Mary in her hands. I think these scenes refer to the period of Fergie's life in which she was broke, spending all of her money on drugs.
 Later in the video, Fergie wakes up in a forest. Fergie as narrator tells us that she keeps having visions. She says she has to work hard to keep these visions and spirits away. Fergie believes that in the holy war of good and evil, the good will always be more powerful. As she says this, a war erupts around Fergie's bed. Soldiers are running all over the place and explosions are seen in the distance. A soldier is standing next to her bed. His last name is Ferguson.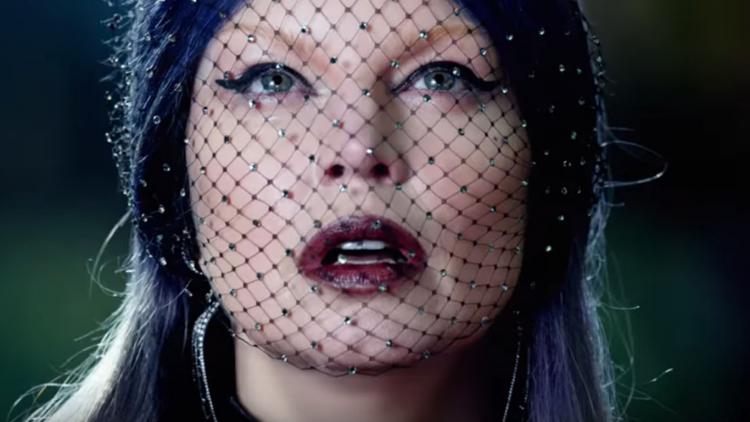 Next, yet another version of Fergie appears at a funeral. This is the funeral of her maternal grandfather, Gore. Fergie is devastated that he died because she saw him as her guardian angel. On the battlefield,Fergie joins the war, while in the church her paranoia grows. In her mind, the SWAT team is still outside the church, trying to break in. As the final chorus begins, Fergie wears a beautiful glowing dress; she is radiant and ready to battle her demons. Inside the church, the different incarnations of Fergie watch: Fergie in a straight jacket, Fergie the nurse, Fergie the mother. She is ready for the battle. She walks down the aisle, to the exit of the church, as though she is walking into the light.
Then the most inspiring part of the video starts. Fergie opens the door. wearing a dress; but when she walks out the other side, she wears a new outfit together with her son, Axl Jack. This part of the video has so much meaning. The fact that there was no SWAT team out there made Fergie quit the drugs. And because she stopped, she met her husband and together they have a beautiful child, Axl Jack. Together, they walk away from the church, stronger than ever and with each other to live for.
For me, this video was incredibly emotional and I found the story behind it very sad, yet beautiful. This was a genius video with a beautiful song to match. I think this is definitely the most fascinating and intriguing video off Double Dutchess: Seeing Double.
What are your thoughts?