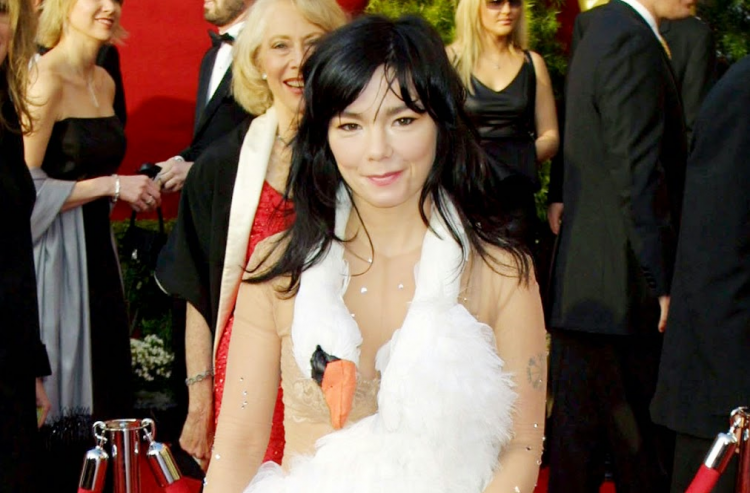 Icelandic singer Björk has spoken openly about her interesting sexual preferences in a new interview with the Evening Standard.
Opening up to the English newspaper recently, Björk explained that she isn't into "normcore sexuality". "I like a lot of erotic books and films but I just don't find the kind of Las Vegas corset-and-fishnet-stockings thing very sexy," she told reporters. "It's a bit mediocre, norm-core."
Never one to shy away from a controversial statement, the Homogenic artist went on to detail her preferred partners, saying, "I like bestiality. I get turned on by nature. I don't find urban brothel situations very hot. But that's just my taste… like, National Geographic shit." When pressed about her supposed crush on nature documenter David Attenborough, who she worked with in 2013, she quipped, "I'm probably more into animals."
It certainly puts the infamous swan dress she wore to the 2001 Academy Awards in a new light. Speculation is now rife that the swan was not in fact just a fashion accessory, but her date to the infamous awards show.
What do you think of Björk's announcement? Is beastiality the new sexuality we should get on board with it, or is this one step too far even for Tumblr? Let us know in the comments below!