We've had some people tell us that they're unable to send messages to members because their inboxes are too full. Please don't forget to check your inbox and delete old messages to free up space so that you can still receive new ones!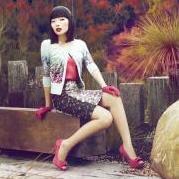 why Samantha Jade didn't happen? (The x factor winner)
---
Similar Content

By

DockDock

Dami Im sang Alive by  Sia at the Commonwealth Games 2018. so far people think she saved the night, and also the funny thing about The Veronicas as backup singers for Dami Im.all good! they are friends no shade but yeah, 
 

 
 
 
 


By

DockDock

Daily mail UK
'It was a pretty tough decision'
'You have to choose something that isn't going to be too off-brand for what I do.'
: Samantha Jade is recording an album of disco covers... after her last pop release flopped on the charts

Please login or register to see this attachment.


Please login or register to see this attachment.

Daily Mail Uk really hates Samantha??? like wtf this article made by the EVIL haha..if this is Sony's way to promote her ...
link: Please login or register to see this link.

Can we just start tweeting to SBS Australia , SBS , wiwibloggs to get Samm's name out there? for 2019 Eurovision! ugh were are her fans???