In December 2004, a 22 year old Britney Spears walked into the KIIS FM offices in Burbank carrying an unmarked CD to meet radio host Jesse Lozano. The meeting was pre-planned, but only barely; Spears had called about an hour before to ask whether she could play her new song live, a phone call that Lozano had immediately thought was a prank. "Usually, you don't believe that," he would later state. In other words: usually, this kind of meeting would have to be cleared by layer upon layer of managers, PR agents and radio executives before it could ever come to fruition.
But on that particular day, Britney had gone rogue. Following the worldwide success of her 2003 album In The Zone, Britney had gone on to release Greatest Hits: My Prerogative the month before, and was still promoting the titular Bobby Brown cover as the album's first single when she showed up at KIIS. But that wasn't all that had happened in her life recently. In 2004 alone, Britney had joined the religion Kabbalah on recommendation of her friend Madonna; eloped to Vegas with childhood friend Jason Alexander only to annul the marriage 55 hours later; cancelled The Onyx Hotel Tour after breaking her knee and having to go through arthroscopic surgery; married backup dancer Kevin Federline after five months of knowing him; and announced an extremely short-lived career break to start a family.
Later, Britney would backtrack from her planned "break" in a letter posted to her official fansite. "I think I should rephrase myself from my previous letters when I was talking about taking a 'break'. What I meant was I am taking a break from being told what to do [...] It's cool when you look at someone and don't know whether they are at work or play since it's all the same to them. The things I've been doing for work lately have been so much fun, because it's not like work to me anymore." After a year of huge career highs and personal lows, Britney was headed to KIIS to take control of a situation and prove her own independence, despite what her management team may have wanted.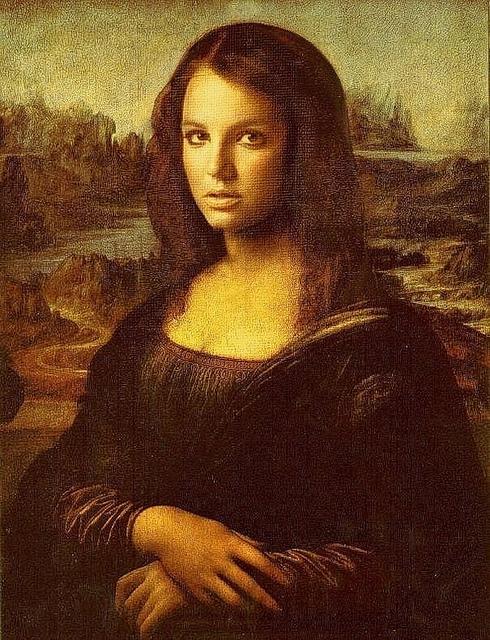 The song that Britney played on that day was 'Mona Lisa', a strangely introspective and prophetic song which would go on to launch a thousand fan theories. Using da Vinci's famous artwork as it's subject, the song discusses a character on the verge of a nervous breakdown. "Now see everyone's watching as she starts to fall/They want her to breakdown, be a legend of her fall," Britney sings, her voice unusually shaky, sharp and unpolished; before launching into an unexpected hymnal during the bridge.
Britney's choice to compare herself to 'Mona Lisa' is an interesting one, and one that she would maintain when she directed her next music video for 'Do Somethin'' under the pseudonym 'Mona Lisa' a few months later. "I kinda think she's like my alter ego whenever I feel like being mean or possibly like bustin' people around to get stuff right," she told TRL at the time. "It's kinda easier to be called 'Mona Lisa' instead of Britney."
But as much as Britney stated that Mona Lisa was an alter ego, in many ways it seemed as though that was the real her. da Vinci's artwork is one of the most well-known images in the world, yet with its with it's enigmatic smile and mysterious backstory it's also one of the most hotly debated. Moreover, it's one of the most commonly reproduced artworks in history, with innumerable copies being made for placement on office walls, handbags and phone cases. Britney related to 'Mona Lisa' as a public figure who was ready to tear down her reproductions and let people finally see the real her.
This interest in "originals" and "copies" was one Britney clearly intended to explore more, as she let slip in a short interview following the 'Mona Lisa' premiere. "[The album is] probably going to be called Original Doll," Britney told Lozano on air. "It's halfway done right now." The title of the album was a sly dig towards Britney's management, who at the time was in the process of seeking "Britney Spears types" for an up-and-coming girl group, The Pussycat Dolls. Later, it would be used by fans in dark corners of the Internet as evidence that the "original" Britney had been replaced with an emotionless clone around this time to fulfill the rest of her career duties.
But despite the excitement Britney expressed during her impromptu announcement of the album, her record label was adamant that there were no concrete plans to release anything officially. At the time, no one involved in the recording of the song had even been paid yet. "No album is scheduled at the moment, but Britney is in the studio working on some material," Jive Records said in a statement to Billboard. "There are no plans to service 'Mona Lisa' to the radio."
Ultimately, 'Mona Lisa' was the only song that was ever officially confirmed for Original Doll, and when that album didn't come to fruition it was reworked for the Chaotic EP, the soundtrack to Britney and Federline's short-lived reality show. Also on the EP was 'Chaotic', which was recorded with Bloodshy & Avant (producers of 'Mona Lisa'), Henrik Jonback and Michelle Bell; and 'Someday (I Will Understand)', which Britney wrote herself. Of all the songs that have been speculated to appear on Original Doll, these two are the most likely choices: Henrik Jonback confirmed that he had written with Britney on her German Onyx Hotel Tour bus in 2004, which was around the same time that 'Mona Lisa' was recorded, and 'Someday' was written in early 2005 before Spears learned of her first pregnancy, just a month or two after the Original Doll announcement. The EP's bonus track, 'Over To You Now', is another possible inclusion on the album, although many fans speculate that the album was instead an In The Zone outtake due to its sound.
It's also possible that the new recordings on Greatest Hits: My Prerogative had at one point been considered for Original Doll. 'My Prerogative' and 'Do Somethin'' were both recorded on different legs of the Onyx Hotel Tour, around the same time as 'Mona Lisa', and feature a similar percussive R&B style. 'I've Just Begun (Having My Fun)', which was also on the album, had already been released nine months earlier alongside 'Don't Hang Up', 'The Answer' and 'Girls and Boys' as bonus tracks on Britney's DVD for In The Zone, but these were all recorded pre-Onyx Hotel and are generally considered to be from a different era.
On top of this, there's several songs which have leaked in recent years which fans attribute to Original Doll, even though in reality they were recorded prior to In The Zone. These songs include 'Look Who's Talking', a song about Britney's ex Justin Timberlake; 'Like I'm Fallin'', a country inspired song; 'Take Off', an anti-war and pro-gay rights anthem; 'Money, Love, and Happiness', produced by a young RedOne; 'Welcome to Me', a sex kitten anthem which asks Britney's lover to "take control"; 'Peep Show', which we've only heard a snippet of; 'Ouch', a song about heartbreak; and 'Conscience', known alternatively as 'Conscious'. While all of these songs in their demo form are quite stripped back and could sit nicely alongside 'Mona Lisa', there's no suggestion that they were ever brought out of the vault to be reworked after In The Zone.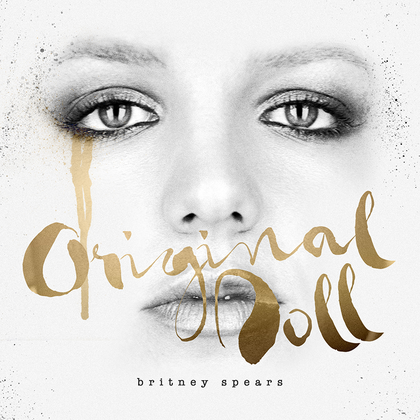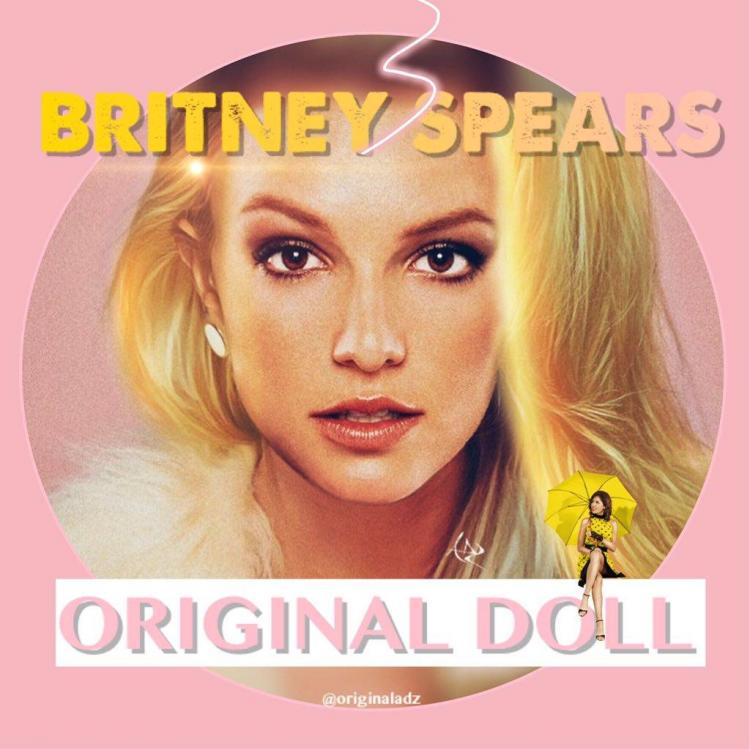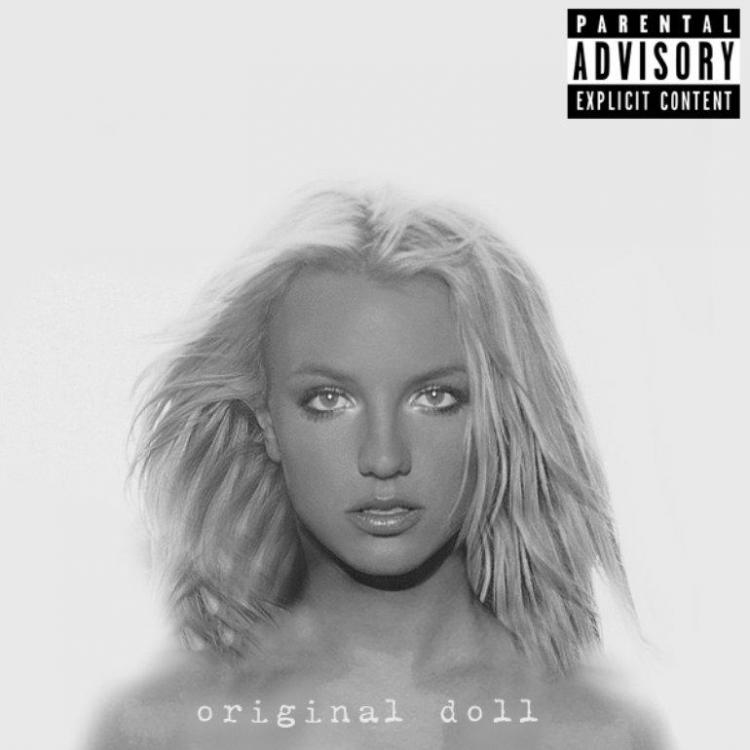 Fan-made album artwork for Original Doll 
With fans eagerly awaiting the 2005 release date of Original Doll, the hot dry summer days seemed so stretch on endlessly with only the announcement of B In The Mix: The Remixes Vol. 1 to keep them satiated. Britney's only label release in 2006 was 'Crazy', a collaboration with her husband that ended up on Federline's laughable Playing With Fire album; but she did record 'All That She Wants', based on a piece of poetry that she had posted on her website; 'For My Sister', a soulful guitar track; and 'Rebellion', a dark track which lead to its own conspiracy theories. While all of these songs explored variations on the R&B genre, they are notable for all featuring intensely personal lyrics about love, family and fame.
But by 2007, it seemed as though Britney had officially given up the fight for Original Doll. By this point she had instead turned her attention to recording Blackout, which had a markedly different sound. While 'Mona Lisa' focused on the raw vulnerability in Britney's voice with percussive, funky production, Blackout cuts like 'Gimme More' used Spears' voice as just another processed instrument to layer atop heavy EDM beats, and their lyrics were for the most part a world away from any of Britney's earlier more personal cuts. Despite being a revolutionary album, Blackout lacked the emotional connection that Spears had teased two years prior with 'Mona Lisa'.
Of course, Blackout wasn't the only thing to happen to Spears in 2007. Britney's mental breakdown is at this point stuff of legend, with images of her shaving her head, wielding an umbrella as she smashes car windshields and crying in a British accent all taking a permanent place in pop culture history.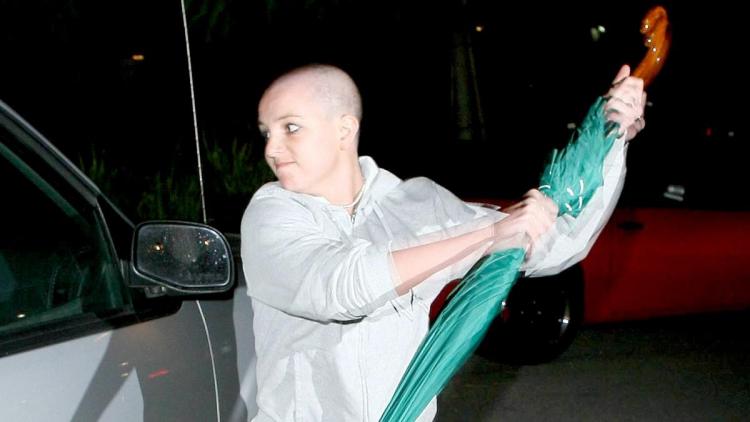 A bald Britney Spears wields an umbrella
Looking back at Original Doll retroactively, we can't help but wonder: would Spears' breakdown have even happened if she'd been able to release the album of her dreams? Celebrities nowadays have unprecedented allowance to express themselves however they want, with social media like Twitter and Instagram allowing them to speak directly to fans without interference from management. But Britney didn't have that luxury: the only way she could tell the world how she was feeling was through her music, and, if she was up for the risk, through impromptu KIIS FM interviews. With both of those avenues taken away from her, it seems like it was almost inevitable for Britney to crack under pressure the way she did.
With the Britney Spears of 2018 more overprotected and inaccessible than ever, it seems likely that fans yearning for information on Original Doll will only intensify. But it's not just the music that has them hungry for more; it's the promise of a Spears who was breaking out of her shell to be exactly who she wanted to be for the first time in her life. In October of 2004, around the time she became engaged to Federline and two months before she premiered 'Mona Lisa', Britney wrote a letter to her fansite alluding to the release of Greatest Hits: My Prerogative. It's charming in a "little girl writes in her diary" kind of way, but it's also an incredible insight into Britney's mindset at the time.
Quote

Dear Fans,

I am going to start writing this column now as often as possible. The reason is so I can talk directly to you, my fans, who have stuck by me & who continue to support me. Also, I'm not going to be as busy as my Mom. She's running behind my sister like crazy! I am also going to take some time off to enjoy life. I've actually learned to say "NO!" With this newly found freedom, its like people don't know how to act around me. Should we talk to her like we did when she was 16 or like the Icon everyone says she is? My prerogative right now is to just chill & let all of the other overexposed blondes on the cover of Us Weekly be your entertainment… GOOD LUCK GIRLS!! I'm sorry that my life seemed like it was all over the place the past 2 years, it's probably because IT WAS! I understand now what they mean when they talk about child stars. Going & going & going is all I've ever know since I was 15 years old. It's amazing what advisors will push you to do, even if it means taking a naive young blonde girl & putting her on the cover of every magazine.

I know now that my knee gave out on me this past summer so that I would have no choice but to stop. My body was shutting down and needed rest. It's funny how the Man upstairs works. Right now, I have to go– I really want to watch "Saved" with Mandy Moore and re-runs of Sex and the City. I want to enjoy all of the simple things that I missed over the past few years due to working way too much.

Being married is GREAT and I can't wait to start my family! There is so much change going on right now… not only with me, but in the world, as well. So, the next time you see my face, hear one of my songs or even if I'm the topic of your next conversation, please remember that times are changing & so am I.

Love always,

Britney