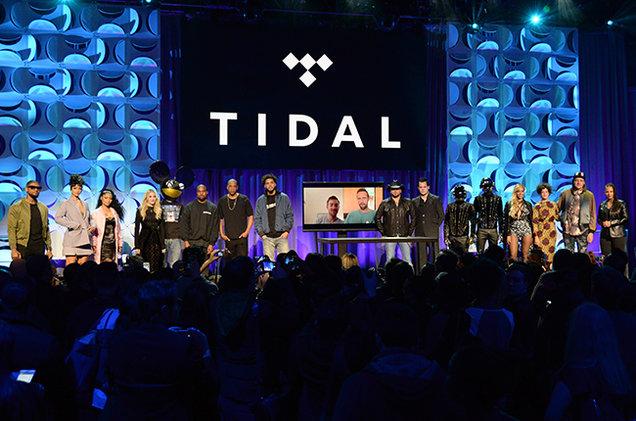 When Tidal was first launched back in 2014, it was promised to be a new kind of streaming service: one that promoted artists as major stakeholders and gave them a fair amount when it came to royalties. But Tidal never quite took off in the way it was expected to, and it wasn't long until stories of severely dwindling profits and corruption began to emerge from the Jay-Z fronted service.
Back in 2016, fans were left scratching their heads when Tidal claimed that Kanye West's latest album, The Life of Pablo, had been streamed 250 million times on it's platform in just ten days. This was despite the fact that Tidal only had 3 million subscribers at the time. According to calculations, that means that every Tidal subscriber would have had to play the Kanye album over eight times a day.
Norwegian newspaper Dagens Næringsliv looked into this phenomena in early 2017, and published alleged internal reports which stated that Tidal had been deliberately inflating their subscriber figures. According to them, the service in fact only had around 850 000 subscribers when they were claiming 3 million.
And now, a year later, DN has published yet another exposé of Tidal, this time claiming that subscriber figures weren't the only numbers being falsified. In a report published earlier this month, DN claimed that Tidal deliberately faked listener numbers for at least two of their major players (Beyoncé and Kanye West) by several million, and in turn gave royalties to those two artists at the expense of others who deserved them.
DN's report was based on an internal hard drive they received, which contained "billions of rows of [internal TIDAL data]: times and song titles, user IDs and country codes". They claim that the numbers in this hard drive match exactly with payments received by record labels. The newspaper approached several Tidal subscribers to verify the data, including Tiare Faatea who is listed as having played tracks from Beyoncé's Lemonade 180 times within 24 hours. Faatea denied the statistics; as did Geir Rakvaag, who apparently played tracks from Pablo 96 times in one day, including 54 times in the middle of the night.
In their article, Dagens Næringsliv collaborated with the Norwegian University of Science and Technology, who determined that there was a manipulation of data which involved using genuine accounts to play more than 150 million The Life of Pablo tracks at 2 a.m. and 5 a.m. on set days. "According to the logs, every single user supposedly listened to a large number of tracks at precisely the same second in time," they said. A similiar method was utilised for Lemonade.
While buffing up play counts isn't the worst thing in the world, the fact that Tidal based their royalty payments on these falsified figures is definitely cause for concern. In 2016, Tidal paid Sony Music $2.5 million for Lemonade royalties and €3.2 million in royalties for The Life of Pablo. This is money that should at least in part have gone to other artists on the streaming service, including Madonna, Alicia Keys and Daft Punk.
Tidal has strongly denied all all of Dagens Næringsliv's claims, but we highly doubt this will be the last we hear of the saga.
Your thoughts?