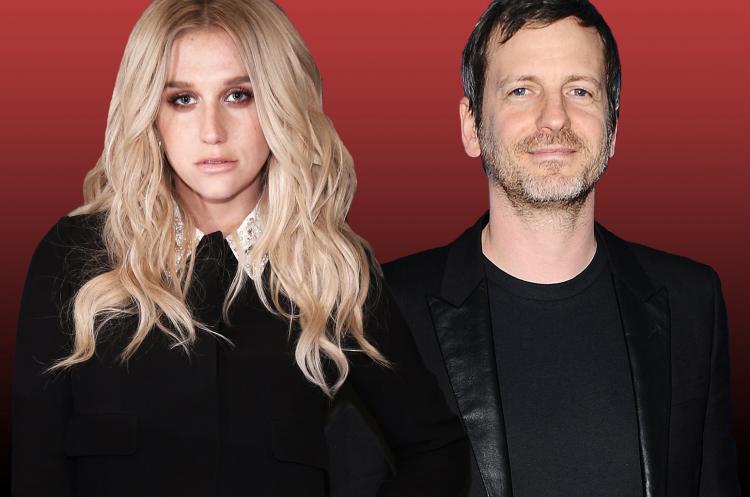 Kesha's comeback single 'Praying' was released last month to almost unanimous positive reviews, but it seems as though not everyone is too happy about it.
Kesha's former producer and alleged rapist Dr. Luke has come out of hiding once again to confirm that he listened to, and approved, each and every song on Kesha's upcoming Rainbow album: including 'Praying', the feminist anthem that many believed was aimed at him.
"There was no change in Kesha's contractual recording obligations -- she has not succeeded on any legal claim or motion to avoid them," said Luke's legal representative in a statement. "Instead, she was always free to record and refused to. Now, as legally required all along, the album was released with Dr. Luke's approval by Kemosabe which is a joint venture label of Dr. Luke and Sony."
The statement is an interesting twist in the saga of Kesha and Luke. Last month, Dr. Luke had all ties with Sony Records publicly severed after he was cut from their online roster. He was also confirmed to no longer act as the CEO of Kemosabe, the record label he started which Kesha was signed to alongside Sony.
Which begs the question: why does he still have a say in Kesha's releases? Without the contracts in hand, it's difficult to know why someone who is no longer the CEO of a record label that an artist is signed to should have final say on what they release, but we bet it has to do with some strange wording in the legal documents.
More interestingly, why is Luke so happy to release an album full of material that is quite explicitly aimed at him? At this point, it seems as though he's just given up on fighting the publics perception of him, and is happy to take their money as long as he can until his contract with Kesha expires.
What do you think of the announcement? Does Luke's involvement in the record turn you off buying it? Check out the lead single 'Praying' below and let us know your thoughts in the comments section!