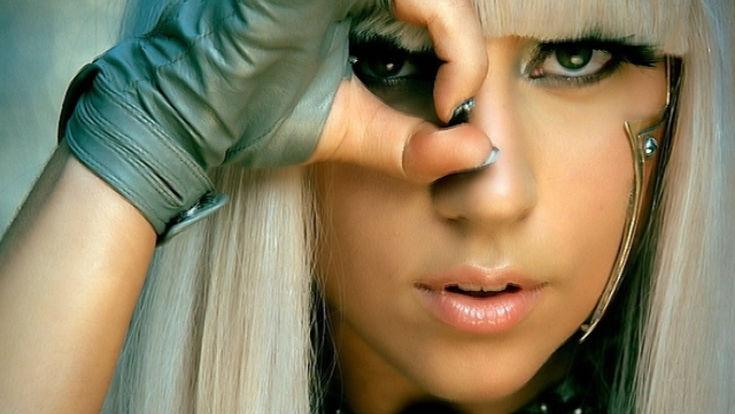 2009 was only a decade ago, but it seems like the world back then was a very different place. The powers that be were still reeling after a surprise candidate beat out Hillary Clinton, kids would rush back home after school to catch the latest episode of Jersey Shore (yeah, Netflix wasn't a thing) and I was still recovering from a Christmas that left me ten pounds heavier and $500 more in debt. (Okay, so maybe things haven't changed so much after all.)
But one thing that's definitely changed since then is the music we listen to. 2009 was the transitory space between the pop-rock that defined a lot of the early 2000s and the dance-pop that would blow up later on, and it led to some pretty interesting results. Spoiler alert: a good 70% of this list is totally unlistenable, and/or insanely annoying, but there are some real gems in there too. Are you excited yet?
10. Jason Derulo - Whatcha Say
There may never have been a time in the history of civilisation where people actually wanted to listen to a Jason Derulo song, but in 2009 it seems as though people needed to if just to rid their head of this ridiculously catchy earworm. 'Whatcha Say' started out low on the charts, debuting at #54 in August of 2009, but it permeated people's brains to the extent that it managed to hit #1 three months later. It just goes to show that you don't need a song to be likeable for it to be a hit: all it needs to have is a killer chorus.
9. Jay Sean - Down (Feat. Lil Wayne)
Continuing the trend of irritating douche-faces with passable bodies was the United Kingdom's answer to Jason Derulo, Jay Sean. His breakthrough hit 'Down' is basically the definition of manipulative, featuring the kinds of lyrics that only a needy teenage girl can fall in love with; and the music video, with it's endless lip licking and frat boy head nods, isn't much better. Still, the masses of 2009 must have enjoyed it, because it hit #1 on the 17th of October of that year.
8. Kelly Clarkson - My Life Would Suck Without You
Kelly Clarkson is the queen of kiss-off anthems ('Since U Been Gone' and Ben & Jerry's are singularly responsible for getting me through my last breakup), and she proved that again in 2009 with the sassy 'My Life Would Suck Without You'. The song would never fly now - those beats are something straight off of Katy Perry's debut album and the music video features a relationship a little too tempestuous to be healthy - but at the time it was an instant hit. The track even broke the record for the biggest jump ever on the US charts when it bounced from #97 to #1 in the space of one week. #TeamKelly
7. Flo Rida - Right Round (Feat. Ke$ha)
Like pretty much every Flo Rida song ever, 'Right Round' was the kind of guilty pleasure that you tapped your foot two even while shaking your head in dismay. Even Kesha (known back then by the very, very 2009 stage name Ke$ha) seemed to be a little embarrassed by the song - she refused to appear in the music video, being stood in for by a random black girl, and has never performed it live since it's release. Still, the song was likeable enough to hit #1 on the charts for six weeks straight, and even broke the record for first week sales when it sold 636 000 copies in January of 2009.
6. Kings of Leon - Use Somebody
'Use Somebody' wasn't quite big enough to hit #1, only managing to peak at #4 on the charts - but it sold enough copies to hit #14 on the end of year charts. A weird flash in the pan of a song, the track has a total classic rock vibe that would have equally suited a 1999 release, which means it's actually aged pretty well over the past ten years. That's more than can be said for Kings of Leon themselves, who have basically faded into complete obscurity at this point.
5. Britney Spears - Womanizer
2008 was a bad year for Britney Spears - think shaved head, umbrella bashing and crying in an English accent on the sidewalk - but she made the ultimate comeback in 2009 with 'Womanizer'. The track makes full use of Spears' - how should we say this? - distinctive voice and fun vocal stylings, and the music video is one of her best ever even if it is pretty much just a remake of 'Toxic'. The track paid off well for Spears commercially, too, becoming her first #1 on the charts since debut single '...Baby One More Time'.
4. Miley Cyrus - Party in the U.S.A
She'd been building up to it for a while, but 'Party in the U.S.A.' was Miley Cyrus's first real "You're not even my real dad!" moment - and at the time it caused quite a stir. Hannah Montana was declared dead on arrival when Miley performed the song at the Teen Choice Awards by dancing around a pole in Daisy Dukes that were short enough for Disney to release an official statement, and Miley received her fair share of flack. Still, the song was popular enough to hit #2 on the charts in 2009, before climbing up the charts again in 2011 following the death of Osama Bin Laden. The reason? Murica!
3. Jay-Z - Empire State of Mind (Feat. Alicia Keys)
It may be a total cheese-fest and a major misrepresentation of New York City's true gutter grime, but there's something so nostalgic and emotive about Jay and Alicia's 'Empire State of Mind' that you can't help but love it anyway. The song was a hit when it was first released too, becoming Jay-Z's first #1 on the charts over his thirteen year career and going on to win two Grammy's. I'm pretty sure this song and Gossip Girl were entirely responsible for giving every millennial ever the belief that they could make it in the city that never sleeps.
2. Lady Gaga - Poker Face
If you're anywhere between the age of 18 and 25, you'll definitely remember that solid month back in 2009 where 'Poker Face' was literally the only thing being played on the radio (remember that thing you used to play in the car?). The song's popularity wasn't completely unfounded - it's still a little bit of a banger, if super dated at this stage - but it was definitely overplayed during it's ascension to the top ten, where it remained for 18 weeks with a week at #1.
1. The Black Eyed Peas - I Gotta Feeling
'I Gotta Feeling' was by far the most overplayed song of 2009, and yet somehow people still wanted more. The track hit #1 in over 20 charts worldwide - including the US where it topped the charts for 14 weeks - and was the highest-selling song of the century until 2014 when Pharrell's 'Happy' robbed it of the title. Even though we can never imagine this kind of song working in a post-Trump era, it's nice to listen back to and remember when things were simpler.
What's your favourite song from 2008? Let us know in the comments down below!