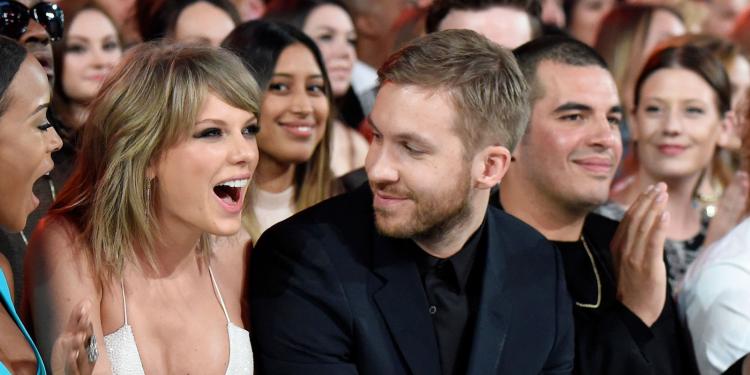 In yet another saga into one of the most majestically messy celebrity breakups of the past few years, Calvin Harris has taken to Twitter to slam onetime girlfriend Taylor Swift for what he calls a "hurtful" bout of bad press organised by her management team.
Taking to the social media platform less than an hour ago, Harris's tirade began as a response to a People magazine article in which it was revealed that Swift had actually written the DJ's latest hit with Rihanna, 'This Is What You Came For', under the pseudonym Nils Sjöberg.
In the article, Swift's rep confirmed that she "wrote 'This Is What You Came For' under the pseudonym Nils Sjoberg". But the news didn't stop there, with People allegedly getting an exclusive scoop on how the duo broke up.
As reported by TMZ on Wednesday, Swift "wrote the song, sat down at a piano and did a demo into her iPhone", which she then sent to Harris for consideration. After recording a fully produced demo, they agreed to keep the collaboration under wraps and instead send the track to Rihanna to record.
Apparently, though, Swift was hurt when Harris did an interview after the song's release where he claimed that he couldn't foresee a collaboration with Swift. "You know, we haven't even spoken about it. I can't see it happening," Harris said to Ryan Seacrest. The rift over the song supposedly lead to the breakup of the power couple.
While there was no official source for this information on the relationship's disintegration, it's fascinating that it's included in the same article as a quote from Swift's rep. It's hardly unlikely that Swift's rep had something to do with leaking the story of her and Harris' break up to People; a coincidence that hasn't gone unnoticed by Harris himself.
Harris' first Tweet was relatively tame, complimenting Swift's songwriting on the track and saying that she had "smashed it as usual". But what started as a friendly comment to an ex soon disintegrated into an all out slam-fest, which even brought Swift's infamous rival Katy Perry into the fray.
In typically classy fashion, Harris signed off with a friendly farewell of "God bless everyone have a beautiful day".
The move comes almost a week to the day after Harris released his co-write with John Newman, the breakup anthem 'Olé'. "Low key, you won't tell none of your friends about me/You won't tell them I occupy your dreams and your thoughts," the song sings; with the phrase "low key" allegedly intended to be a reference to Swift's new beau's role of Loki in the Thor franchise. The song has long been thought to be directed towards Swift, even as rumours swirl that it was in fact written months ago.
Playing the victim? Check. Taking to social media to air your grievances? Check. Writing passive-aggressive breakup songs exposing your ex's dirty secrets? Check. Calvin is literally turning the tables and Taylor Swifting the original queen of breakups, Taylor Swift.
Your move, Taylor.