Now that 2016 has finally arrived - and any hopes of a surprise release ala Beyoncé have been completely dashed - we thought it was the perfect time to look back at what made last year in music great. Although the bigger names in pop such as Gaga, RiRi and Katy all took unexpected hiatuses for the majority of 2015, these breaks only made room for newcomer artists and previously unpolished gems to dominate the charts. Read on below to find out how!
In fifth place...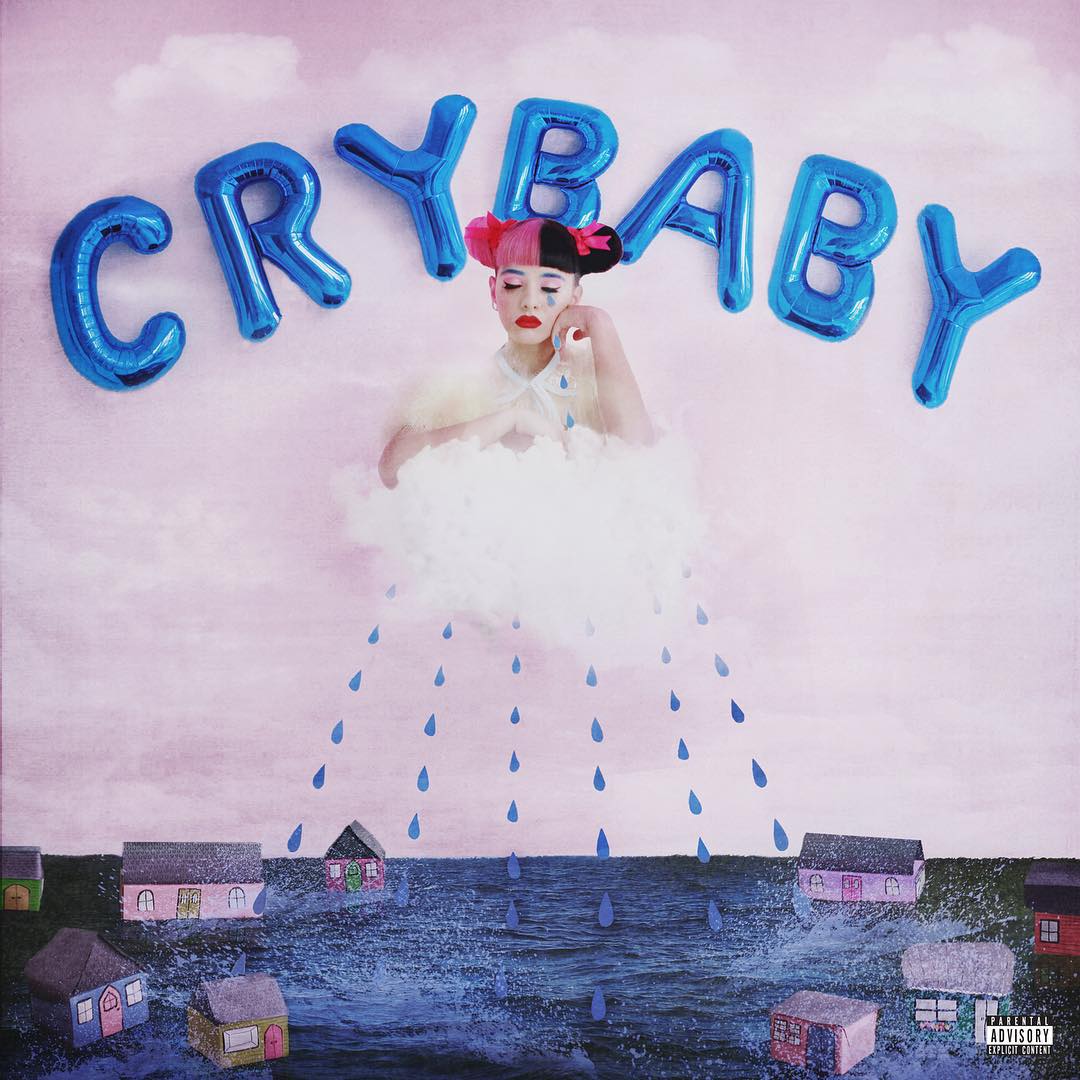 I'll admit that when I got my first look at Melanie Martinez's Cry Baby album artwork, I was expecting another Natalia Kills: aka, an artist whose only vaguely interesting sound was overshadowed by their excessively tryhard image and obnoxiously self-centred personality (and judging by some of Martinez's Twitter interactions, I think I was at least partially right). But there's no denying that the girl knows how to write a hook, and she proves it time and time again on debut album Cry Baby. While Melanie does tend to stretch her childlike imagery a little too thin, and sometimes to the detriment of her songs, the juvenile metaphors do at least give the album a coherent theme, and the sound remains consistent but interesting thanks to the mastermind team of Kinetics & One Love. The real question will be whether or not Melanie manages to replicate her success with a sophomore release: after all, there's only so many dolls in the toy box. Let's keep our fingers crossed that 2016 will give her the chance to prove herself even further.
In fourth place...
After the dismal failure that was 2012's MDNA - an album which tried and failed to recapture Madonna's past glory through image-inappropriate lyrics about being a "girl gone wild" and wanting to "forget about time and dance the night away", random references to guns, offhanded and meaningless religious imagery and a ridiculous amount of overproduction - we didn't have high hopes for Rebel Heart, the Material Girl's long-awaited twelfth studio album. But Madge impressed this year with a super creative, if somewhat inconsistent, project which managed to celebrate her past while keeping her tracks firmly planted at worst in the here and now, and at best far ahead of any other pop girl in the game. Before it's release was somewhat tarnished by a huge series of high profile leaks, Rebel Heart was allegedly intended to be a double album - and it shows, with dancefloor ready jams like 'Living For Love' and 'Iconic' clashing rather awkwardly with mid-tempo vibe-outs like 'Body Shop' and 'Holy Water'. Regardless of some tonal confusion, however, the sheer volume of tracks on the album - my personal iTunes collection has a grand total of twenty four songs - means that for every minor misstep Madonna takes, there will be at least two other near-perfect songs. With such a sheer volume of songs, and collaborations from the likes of Nicki Minaj, Nas, Avicii and Diplo, Rebel Heart has something for just about every pop music fan in the building, and allows it's star Madonna to be seen at her most marketable in years.
In third place...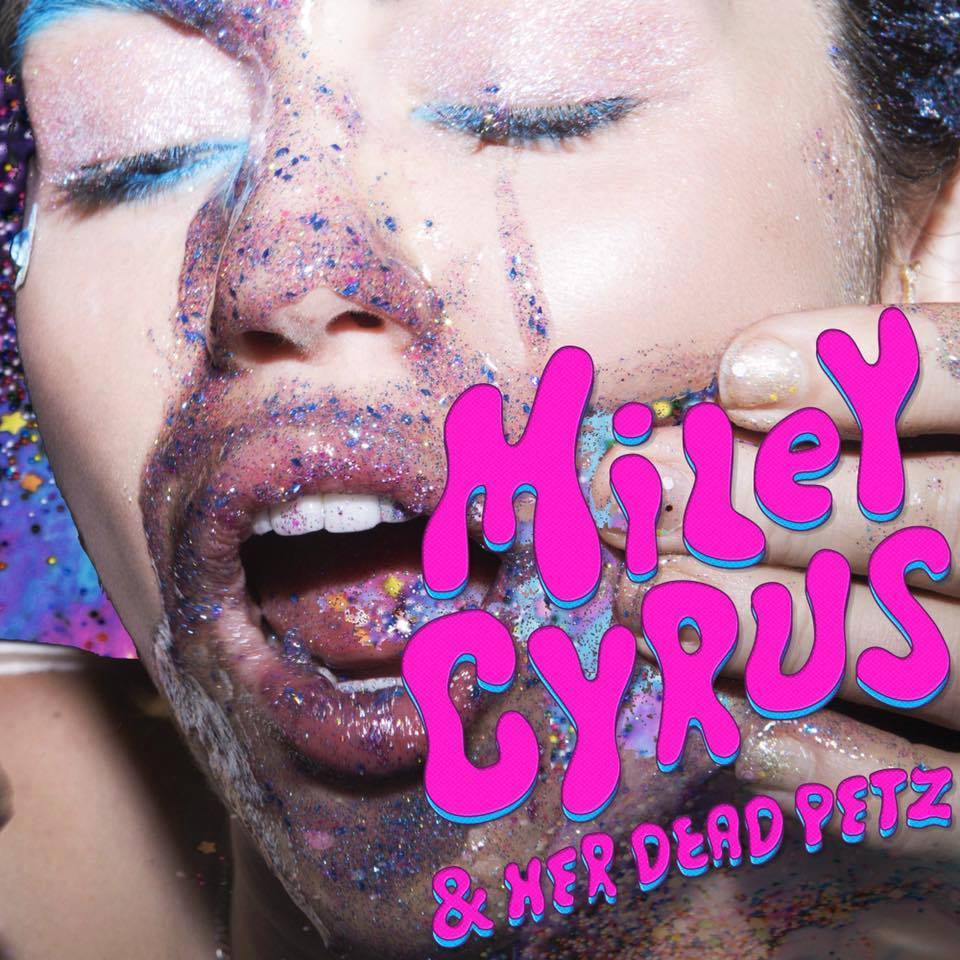 Even if you're not a fan of Miley Cyrus, you have to give credit where it's due: the girl knows how to make an impact. And that's exactly what she did this year with Miley Cyrus & Her Dead Petz, the unexpected followup to mega-era #Bangerz which was surprise dropped for free following Miley's VMA stint in September. If the release strategy was surprising, however, the music itself was downright shocking. Gone were the hard R&B beats and polished, slick vocals of yesteryear, only to be replaced by a hazy, raw landscape of sound and a raspy, spaced out tone which made ballads such as 'Karen Don't Be Sad' or the truly heartbreaking 'Pablow the Blowfish' stand out. But like any risk worth taking, for every stroke of genius there's a couple of ideas which just don't pay off, which explains why we were left with filler such as 'Bang Me Box' or the inexplicable first single 'Dooo It!'. Nevertheless, even when the album falters, it remains shockingly unfiltered, highly personal and utterly engrossing: qualities which are almost impossible to find in the mainstream pop world of 2015.
In second place...
I'll admit that when Ivy Levan released her first official single 'Biscuit' at the opening of this year, I hadn't heard even a whisper of the self-styled queen of swamp-pop. And yet by some miracle of God, by the end of 2015 the singer had released her debut album No Good, featuring collaborations from the likes of Sting and Diplo, an insanely marketable and beautiful image and one of the most unique sounds we've heard in years. Packing the vocals of a young XTina, the style of a Gaga and Mugler lovechild, and the songwriting ability of a chameleon, Ivy had the most striking debut of the year with her unique fusion of pop, R&B and soul and a voice which can make even the most basic Myah Marié demo sound like a James Bond theme. There's a few unnecessary tracks on here, like the somewhat overdone 'The Dame Says' or the 80s-inspired rock ballad 'Misery', but they're more than made up for by the catchiness of the Sinatra-esque '27 Club' or the gut-wrenching restraint of 'Johnny Boy'. The only fault in this album lies with it's marketing: we got only one music video from the entire project and barely any high-profile live performances. Given the near-perfection  of the project, it's almost criminal that Interscope wouldn't provide more of a push to one of the most promising pop acts of the past five years.
And in first place...
In a year that's been full of high-budget, high-shine and high-stakes pop releases, Selena Gomez's Revival stood out for its understated simplicity. While most artists were busying themselves trying to outdo each other with bizarre antics and iconic looks both on and off the stage, Selena silently and smoothly swept in to shake up the pop music scene in a subtle way, opting to create an album thats minimalist in both sound and style. While the album does draw on the experimental R&B and EDM trends permeating pop culture at the moment, it strays from Selena's last offering Stars Dance in its rejection of any mainstream sound. Instead, Revival favours subtle, sultry and often slow tempo songs, breaking out only occasionally into bursts of mariachi-inspired passion on tracks such as 'Body Heat' and 'Me & My Girls'. Even on the more radio-friendly tracks such as 'Kill Em With Kindness' and 'Me & The Rhythm', the tones of Selena's newly found lower register keep things classy and restrained in a year of in your face dance music. But the album, and Selena's voice, excel the most in the icy tones of mid-tempo tracks like the steamy 'Good For You' or the R&B slow jam 'Perfect'. Selena may not be the most talented singer, writer or dancer, but if Revival proves anything it's that the girl still knows how to make an absolutely amazing album despite, and perhaps even because of, those factors.
What do you think of PHF's official list of the five best albums of 2015? Have we covered all the bases, or are you ready to hunt us down for not including your favourite project? Let us know in the comments section down below!