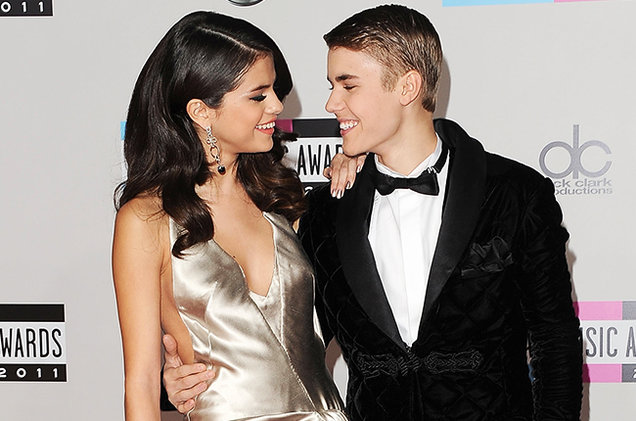 Justin Bieber and Selena Gomez may not have dated for years, but that won't stop the two from getting into a jealous lover's tiff.
Following major fan backlash against Justin's apparent confirmation that he was dating Sofia Richie - Nicole Richie's younger sister who also happens to be just seventeen years old - Bieber took to his Instagram page to defend his new beau's honour and to threaten to shut out the public from his account for good. Calling out the fans who were so "mean to the people that I like", Justin shared a snap of him and Sofia on their well-publicised holiday in Japan to show his support of the school-aged minor with a picture of the two of them posing in the back of a limo.
But something about Justin's post must have rubbed Selena the wrong way. The former Disney star, who usually stays quiet on matters of the heart and doubly silent when such matters involve Bieber, left a shady comment on the photo to criticise her ex of fame-whoring and using photos of Sofia for headlines. "Don't be mad at your fans," she chided him, "They love you and supported you before any one ever did".
Then, in an apparent attempt to prove her own dedication to her fanbase, Selena took to her own Instagram page to post a snap of her signing autographs and taking pictures with her fans.
Never one to shy down, Bieber commented back to Selena. "It's funny to see people that used me for attention and still try to point the finger this way," he stated, in what was a pretty low blow towards someone who has publicly talked about how difficult it is to be seen as anything other than an ex-girlfriend. "Sad. All love." 
But with a true commitment to getting in the final word on the matter, Selena clapped back with a retort of her own which not only mocked Bieber's writing style but also confirmed the years of rumours that have been spread about him cheating on her, using the negative press created by his own fanbase against him.
On one hand, Selena's retorts seem somewhat hypocritical after she advocated an end to online bullying and drama just a few weeks ago during the #KimExposedTaylorParty. But if you look under the surface of her comments, Selena's annoyance with Bieber is definitely justified. If he really cheated on her as often as she claimed, then we're not too surprised that she's finally letting out all the pent up rage that's been building up over the years their on again, off again relationship took place - even if she didn't do it in the most professional or mature way.
Your thoughts? Did Selena fail to 'Kill 'Em With Kindness', or is her bitchy 'Revival' justified? Let us know in the comments section below!