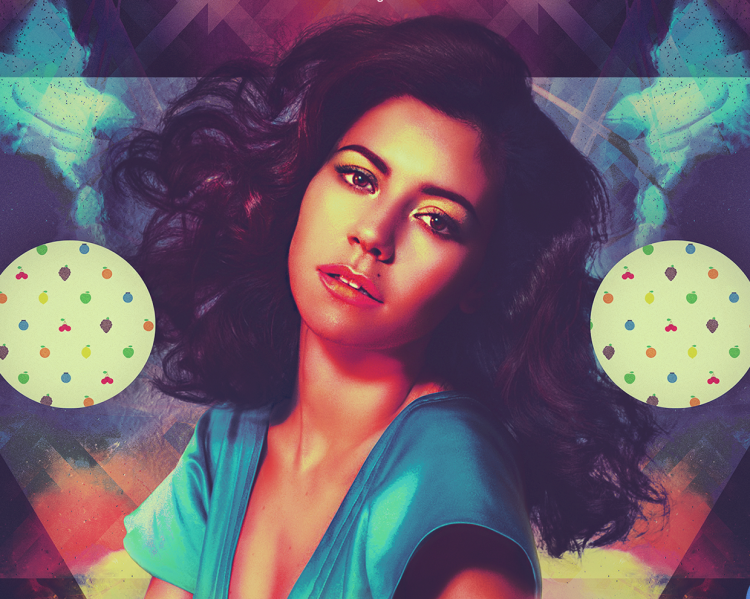 Fans of British indie-pop star Marina & The Diamonds are in for a real New Years treat today. After months of teasing, Marina's cover of Cyndi Lauper's classic gay rights anthem 'True Colors' has finally leaked online!
'True Colors' is a relatively recent song that was written during the FROOT sessions back in 2014. Originally, the song was first intended to be used in conjunction with a piece Marina wrote for World Aids Day back in December of that year, and plans were made to include it in a video interview she was conducting on the day. Allegedly, however, Marina's team was unable to gain clearance quickly enough for the song to be released and the track was moved to the back burner. Later, it was considered to be placed on a re-release of the FROOT album, alongside tracks like 'Disconnect', which featured Clean Bandit and was performed live at Coachella; and 'I'm Not Hungry Anymore', which leaked in snippet form earlier this year. However, Marina later decided to scrap the FROOT re-release in August of last year, once again leaving the song homeless.
For those who have been living under a rock for the past thirty years, 'True Colors' is a track sung and produced by Cyndi Lauper and first released on the 1986 album of the same name. Written by icon Billy Steinberg about his elderly mother, the track was later dedicated to Lauper's best friend who had died from AIDS, and thus became an anthem for the gay community who was struggling with the disease at the time.
What do you think of Marina's cover of 'True Colors'? Is the original always the best or has she done Cyndi justice? Let us know in the comments down below!