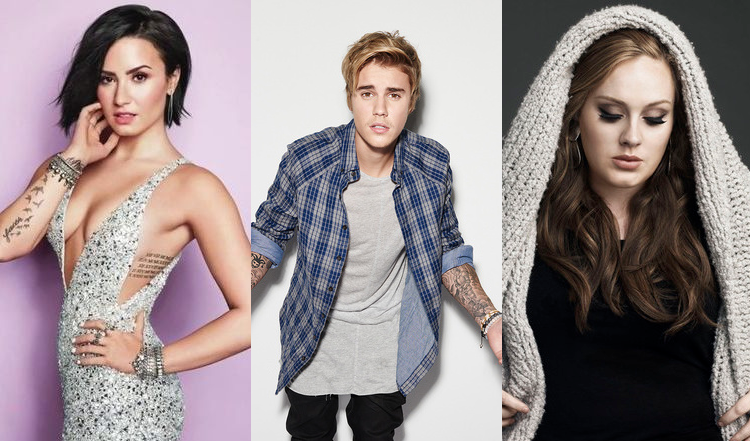 We're dangerously close to the end of the year, and as most normal people start to consider Christmas presents and family vacations, pop music lovers are getting ready for another big event in their calendars: mash-up season. First triggered by DJ Earworm way back in 2009 with his hit-filled track 'United States of Pop', epic end of year mash-ups have basically become a tradition in the pop world and are now something fans can look forward to every year, with the biggest recieving millions of views and extensive radio play.
First started in 2010 by Daniel Kim, 'Pop Danthology' is one such mashup which often jams in dozens of your favourite pop songs to make a cohesive, danceable track. For the first time, 2015's 'Pop Danthology' is split into two parts a decision Kim says was dictated by the fact that "it has become increasingly more challenging to satisfy my fans and fit in all of their many favourite songs in my year-end mashup".
Part one is just over four minutes long and features an impressive 45 songs, ranging from tracks by pop starlets such as Demi Lovato's 'Cool For The Summer', Hilary Duff's 'Sparks', Kelly Clarkson's 'Heartbeat Song' to sleeper hits like 'Fetty Wap's 'Trap Queen', Skrillex, Diplo and Justin Bieber's 'Where Are U Now', Maroon 5's 'Sugar', and Zedd and Selena Gomez's 'I Want You To Know'.
Meanwhile, part two clocks in at just over five minutes, featuring a grand total of 37 songs including Adele's 'Hello', Ariana Grande's 'Focus', Britney Spears and Iggy Azalea's 'Pretty Girls', Ellie Goulding's 'Love Me Like You Do', Major Lazer, DJ Snake, and MO's 'Lean On', Rihanna's 'Bitch Better Have My Money', Selena Gomez and A$AP Rocky's 'Good For You', Silento's 'Watch Me', Taylor Swift and Kendrick Lamar's 'Bad Blood' and The Weeknd's 'Can't Feel My Face'.
What do you guys think? Will you be playing this track at your Thanksgiving dinners, or are the originals always the best? Let us know in the comments down below!