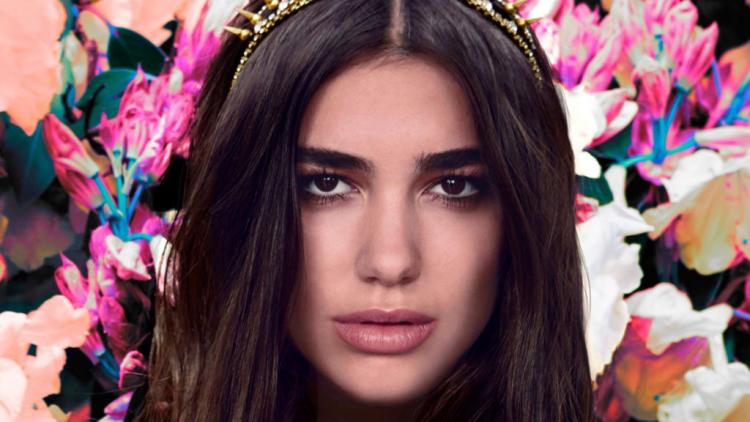 You may not have heard Dua Lipa's name, but you almost definitely know her songs. With a deep, husky tone that sounds like a less pained Amy Winehouse or a grown up Gabriella Cilmi, Lipa's voice seems custom-made for radio, which explains why her songs have been blowing up all over the airwaves for the past year. And with each single launching her further and further into pop super-stardom, we think it's probably a good idea for everyone to listen back to all her previous single releases and get used to the voice that will likely be in our heads for years to come.
Lipa's debut single was the stomping electro-ballad 'New Love', a foray into dark-pop that would define the sound of all her future releases. Produced by Emile Haynie (best known for his fusion of R&B, blue eyed soul and pop on Lana Del Rey's Born To Die album), the track created buzz online but failed to make any impact on the charts. It wasn't until the follow-up single, 'Be the One', that a major label push allowed Lipa to chart internationally, hitting #1 in Belgium, Poland and Slovakia and charting highly throughout Europe, New Zealand and Australia. Using her debut single's formula of spare synth instrumentation, repetitive chorus, and pounding bass, Lipa slurs her way through the song like a drunk Adele, hitting the higher notes with an emotional strain that's perfect to scream at the clubs.
'Last Dance', the next track to be given single treatment, ups the tempo even more with a dance-floor ready beat and a distorted vocal in the post chorus worthy of Major Lazer themselves. But surprisingly, the track emulated 'New Love' in it's failure to chart. Perhaps it was just making way for 'Hotter Than Hell', which will by all accounts be Lipa's breakthrough. "He calls me the devil/I make him wanna sin," she murmurs seductively over a pulsating bassline before leaping into her most radio friendly chorus yet. With it's lighter production and a video that seems to be completely formed from a selection of Tumblr gif sets, it's no surprise that the single has charted at #15 in the UK, making it her first entry on the chart.
She may not have too many songs yet, but for a girl of only 20 years old Lipa has already made a huge impact with her somewhat limited output. All four songs are set to be released on Lipa's much-anticipated and often pushed back self-titled debut album due out in February of next year; while the English born, Albanian heritage star will spend the remainder of this year touring throughout England and Europe. And while it's yet to be seen if she has enough strong material to support an entire album's worth of bops, the consistency and steadiness in her releases seems to indicate that she's found her own style, even without a full length project to back it up. 
What do you think of Lipa? Does she have what it takes to be the next big thing in pop or is she just more of the same? Let us know your thoughts in the comments below!