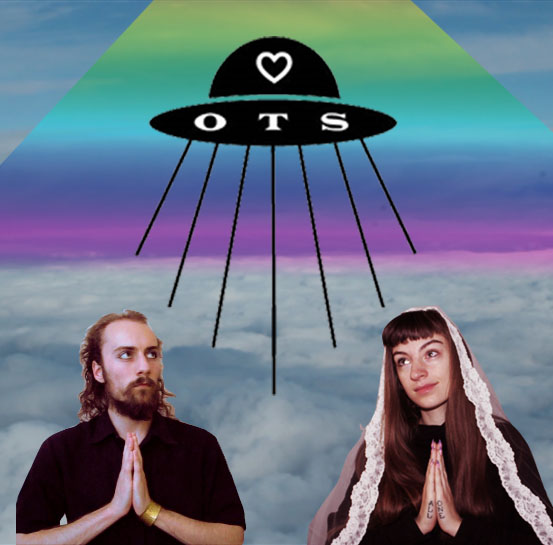 Unicultism: A system of belief created by pop star cult leader Unicole Unicron in order to raise herself out of the pits of despair and into a state of near-constant joy. It may seem strange to some, but the Unicult has been gaining a devout following in the 2 months since MTV aired an episode of True Life, a documentary series, called I'm Starting A Religion.
   I first heard about the Unicult, like many others, through True Life in December 2015. From first glance I quite honestly thought Unicole Unicron was a deranged hippie tripping on shrooms. Her strange make up and even stranger clothing led me to make a lot of irrational judgments of a complete stranger. The more I heard her ideas of spirituality, inner peace, love and acceptance the more I realized how much in common I have with her. After the episode ended, I looked her up. I had so many questions. I needed answers. What was her gimmick? Was this all a joke to her? She can't be serious about this stuff, right? 
  I came across one of her websites and began reading everything she had posted. For some reason I was drawn to the Unicult; it almost felt like an overnight obsessions, though I wasn't sure why. I don't consider myself religious or spiritual, if anything I identify as atheist, but the Unicult was unlike anything I'd seen before. There were no exclusions, no one was being judged, everyone was accepted. It was the first and only belief system based purely around inner happiness. Upon further reading, I found the answers to my questions. This was not a gimmick. This was not a joke. Unicole Unicron was very serious. The passion she has for herself, her beliefs and the desire to spread happiness is something you can't fake.  Besides, who could ever disagree with wanting happiness?
 One of the main concepts of the Unicult is to create your own reality. You create your own set of beliefs. You aren't chained to outdated and patriarchal expectations. You create your own path to happiness. The idea of self-sufficient ascension and 'belief makes real' have been extremely important to me during my recovery of alcoholism and depression. I've begun to look deeper within the initial feelings I had towards Unicole. Why was it easier for me to place negative judgments onto a stranger than to listen and learn from them? Why was my initial thought to tear down another woman? We've been brainwashed since birth to degrade ourselves and other women. We're taught other women aren't deserving of happiness. We're taught to be envious and hateful creature. We've been brainwashed to hold each other up on this unrealistic standard of beauty and social standards. Realizing these things impacted me. It's helped deepen my feminism. It's helped me become a more conscious thinker.  
  Several weeks ago I made the conscious decision to follow through the Unicult's brainwashing program. I know, brainwashing? Is she serious? Believe me, I had the same initial reactions as you do. But within a week I began to view the world in way I didn't think was possible. The constant negativity, shame and envy I felt was a valid and normal aspect to the human experience began to leaving my body.  My initial thoughts turned from judgments to curiosity.  I could feel myself becoming a better version of myself. 
  Today, I have been gift with the opportunity to interview someone I admire deeply. Someone who has challenged me to become a better person. Someone who has strengthened by sense of well being.  Someone I hope you find inspiration in, Unicult founder Unicole Unicron.
Since being on True Life, how has your life changed? Has the exposure impacted the Unicult in anyway?
The opportunity I was given by being on MTV helped a lot of my dreams become true! I have finally started reaching a large number of people with my messages which has always been my intent. I was able to quit my job in tech and dedicate myself 100% to my video healing services, online store UNICULT Supply Co, and strengthening the materials of UNICULT to benefit the members.
What would you consider the biggest misconceptions about you and the Unicult? 
It's difficult for me to even know how people are understanding what I'm putting out. The only miscommunication I ever see are when people don't give the ideology the attention it deserves and assume, based on the name "UNICULT" that we're "evil" or something. I'm not really sure how you could think that after learning about UNICULT for more than 5 minutes though.
You describe yourself as a Pop Star Cult Leader; what musicians have impacted you the most? Who was the first pop star you admired? Has your connection to them changed over the years? 
I was a preteen when Britney Spears first came on the scene and her whole trajectory has been deeply inspirational to me. The walls of my room growing up were always plastered with celebrity pictures cut out from magazines. I adore celebrities. I couldn't be my true self and get the respect I have if Lady Gaga didn't exist. I owe so much to Lady Gaga for paving the way for me and setting everything up perfectly just as she has Madonna to thank. My life-long idolization has recently turned into a pure colleague energy with these people as I have become truly empowered and see no one above or below me. 
Recently you released a self-made, self-edited and self-staring pornographic film entitled Uniporn. What lead you to chose this form of expression? 
It's based on my understanding of Pavlovian response in humans. Repetitive pleasure reward with violent, detrimental, or shame-inducing media deeply, deeply affects our psyche. UNIPORN uses the power of sexuality, which is absolutely holy, and pairs it with ascension rather than shame. 
Below are a few questions asked by PopHatesFlops members:
Will you buy Crybaby by Melanie Martinez on iTunes?
Ha! I just wrote her a letter yesterday. I have really high hopes for MM and I hope she takes her power back in the public eye.
Favorite flavor of tea?
Gypsy Cold Care is the bomb! I also grow my own chamomile and drink it a lot for its healing properties. 
Star Wars or Star Trek
Trek probably but I haven't spent too long with either.
Lana Del Rey or Halsey? 
How could you compare two people? But I am totally obsessed with Lana. She's way more magical than people realize. You can tell it kind of annoys her and I sympathize. 
Do you feel that sex is an acceptable way to gain success? Would you consider, as one member worded it, fuck your way up to the top?
There's a difference between trying to sleep with the right people and using your sexuality to gain attention. Both are holy but for me, the latter is more empowering. I see clearly how much potential there is for sexual healing for us all and when we are able to do that society will reflect it. More authentic sexual expression is hugely important for this. There's nothing "wrong" with sexuality and it's funny that you can get famous through it, as we all have it.
What can we look forward to in the upcoming months?  
Now that I'm done with UNIPORN, I'm glad to dedicate myself to providing next-level video healing, making fairy tale ASMR videos, and working on my music project Outside Time and Space with Jeremy Garner. We'll be touring with our new album AbrAcAdAbrA later this year. 
For more information regarding Unicole and the Unicult please watch this the intriguing tale of the Unicult's birth told by Unicole Unicron or check out her social media accounts.