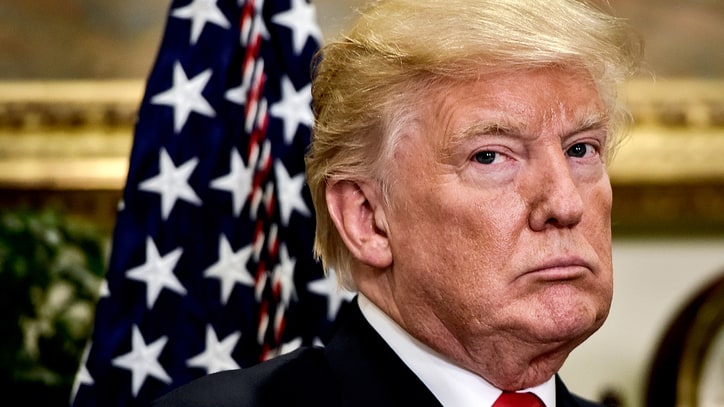 In the world of politics today, Donald Trump has yet again broken out a controversy after announcing a newly enforced ban which forbids transgender American citizens from entering the army and serving their country.
The news was announced on Twitter, and immediately received backlash from Twitter users from around the world, and many celebrities.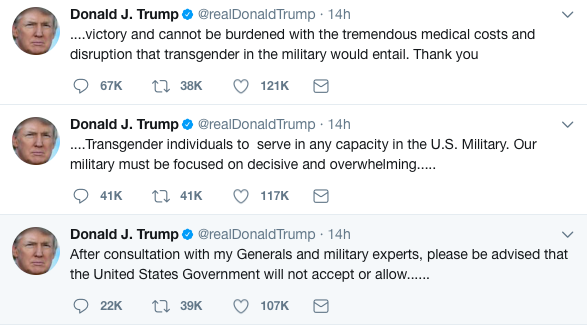 Not long after the tweets, the hashtag "#TransRightsAreHumanRights" went viral and was tweeted and shared by thousands of people, including celebrities such as Kim Kardashian, Ariana Grande and Lady Gaga.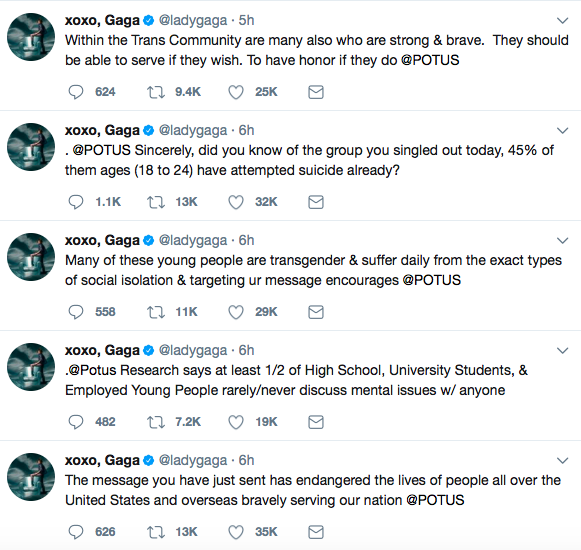 After Trump's claims about the costs of transgender people serving in the army, The Washington Post released an article which revealed:
Quote

The military spends five times as much on Viagra as it would on transgender troops' medical care
The Washington Post states that the military spends over forty million dollars funding and buying Viagra, which is almost five times the amount of estimated money which would go towards the healthcare which transgender individuals would need.
What's your take on this highly controversial decision from the president?