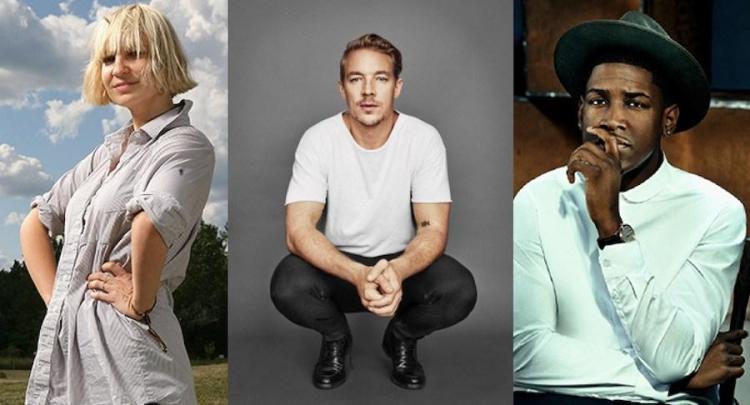 Sia's been pretty quiet on the music front lately (at least by her standards), having only released a few collaborations since her Christmas album last year. But things are set to change soon with the announcement of a new super group in which she has one third ownership.
According to social media posts, Sia is set to team up with frequent collaborators Diplo (who she worked with on 'Elastic Heart') and Labrinth (who she duetted with on 'To Be Human') for a new project entitled LSD. Do you see what they did there?
Following Sia's first post about the group releasing a song this Thursday, fans initially thought the pairing may be a one time thing.
But Colombia Records CEO Ron Perry has since hinted that the collaboration may be ongoing, referring to the upcoming song only as a "first single".
While we don't yet have details of the song's title or the vibe they'll be going for, the visuals we've seen so far hint towards a psychadelic North Indian vibe, possibly in a manner similiar to Diplo's Major Lazer collaboration with MØ, 'Lean On'.
What do you think of the unlikely trio? Are they set to be a dream team, or will grouping up make it harder for each to find success as solo artists? Let us know in the comments down below!