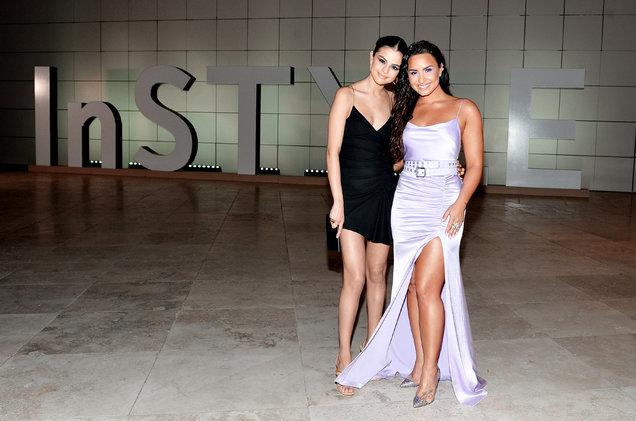 Via: Billboard.com
Like Lady Gaga and Katy Perry or Britney Spears and Christina Aguilera before them, Selena Gomez and Demi Lovato are two stars who have been compared to each other from day one. Their stars have risen simultaneously, with the two appearing in sister shows on the Disney Channel and starring together in the Disney Channel Original Movie Princess Protection Program; and their respective transitions from child star to mature artist have paralleled each other pretty neatly.
And now, the two have another thing in common: their recent successful completion of rehab programs, if for unrelated reasons. The pair recently departed their respective facilities within two days of each other, with both making it out just in time to vote in the American mid-term elections.
Gomez, who was home and happy by November 8th, first checked into rehab in October. At the time she was described as being in a "despondent and emotional" state, a mood which stemmed from a hospital report focused on her low white blood cell count. A low white blood cell count is one of many symptoms of lupus which leaves the body open to infection and unable to support it's immune system. Allegedly, Selena overcame her breakdown through DBT - dialectical behaviour therapy - which focuses on teaching patients mindfulness, healthy communications and behaviour, and measured emotional responses.
On the other hand, Lovato - who was out of rehab in time to be spotted out in Hollywood by November 3rd - was hospitalised for her ongoing alcohol and drug addiction. Lovato first alluded to a relapse with her June single release 'Sober', before an incident in July forced her to be hospitalised. On the 24th of that month, Lovato was found unconscious in her bedroom and rushed to hospital, spending two weeks there before going to rehab. In an Instagram post made shortly after checking in, Demi stated, "I have always been transparent about my journey with addiction. What I've learned is that this illness is not something that disappears or fades with time. It is something I must continue to overcome and have not done yet."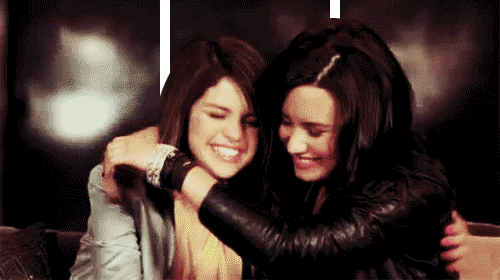 Via: Gifer
Although Selena and Demi's personal relationship has been very up and down since they met at age seven - mostly thanks to rumoured spats with Justin Bieber and Taylor Swift - we can only hope that their shared experience in rehab will bring them closer together. With so much in common, it would be silly for them not to lift each other up during their darker moments and keep the girl power spirit alive.
Your thoughts?