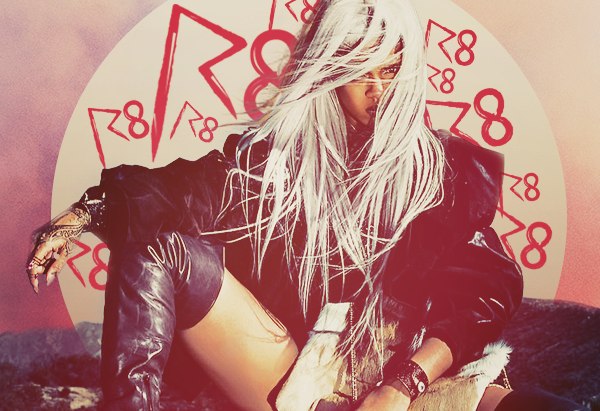 Rihanna fans were severely disappointed tonight when the Bajan beauty failed to show up for a planned appearance at the 58th Grammy Awards.
The performance was already off to a messy start, after a planned announcement of Rih's appearance during a Super Bowl commercial instead only caused confusion over whether she would be performing at both, one or none of the events. Later, it was revealed that the singer would in fact not be performing the lead single off her new album ANTI, 'Work', despite it's desperate need for any kind of promotion; but would instead be performing 'Kiss It Better', a track which is a fan favourite but which has not been announced as an official or even promotional single.
But last night, less than twenty four hours before the performance was meant to be occurring, the singer's rep confirmed that she would in fact not be performing at the event, despite months of hype for her appearance. 
"Based on Rihanna's examination after Grammy rehearsals today, Rihanna's doctor put her on vocal rest for 48-hours because she was at risk of hemorrhaging her vocal chords," said a press statement. "The antibiotics she has been on for three days did not kill the infection adequately, therefore she cannot perform safely."
Rih went on to apologise to her fans on Twitter for her non-appearance, saying:
#NAVY so sorry I couldn't be there ..... Thanks Grammys and CBS for your support tonight.

— Rihanna (@rihanna)

February 16, 2016
As it turned out, she didn't even end up making the red carpet appearance she was expected to either. Apparently bronchitis prevents you from dressing up for an event, as well.
The non-starter of a performance comes following an unprecedentedly messy album release from Rihanna, who was previously known for releasing a new album every fourth quarter of every year like clockwork. This time around, Rih kept fans waiting for over four years for her eighth album. Kanye West was originally planned to executive produce the album, and Rih released three different singles from the project under his leadership (none of which ended up on the final album) before he left to work on his own messy release, The Life of Pablo. A planned virtual reality release for the 'Bitch Better Have My Money' music video was nearly forgotten about, and a promotional online game with Samsung failed to impress. New lead single 'Work' was met with a lukewarm response, and was followed by an unplanned leaking of the album after music streaming service Tidal uploaded it a week early. Then, the album was given away for free through a partnership with Samsung, which meant that any chance it had of charting high on the Billboard Hot 100 charts was dashed. The Rihanna Navy expected the Grammys performance to be a comeback of sorts for the album, but it looks like that hope has been lost as well.