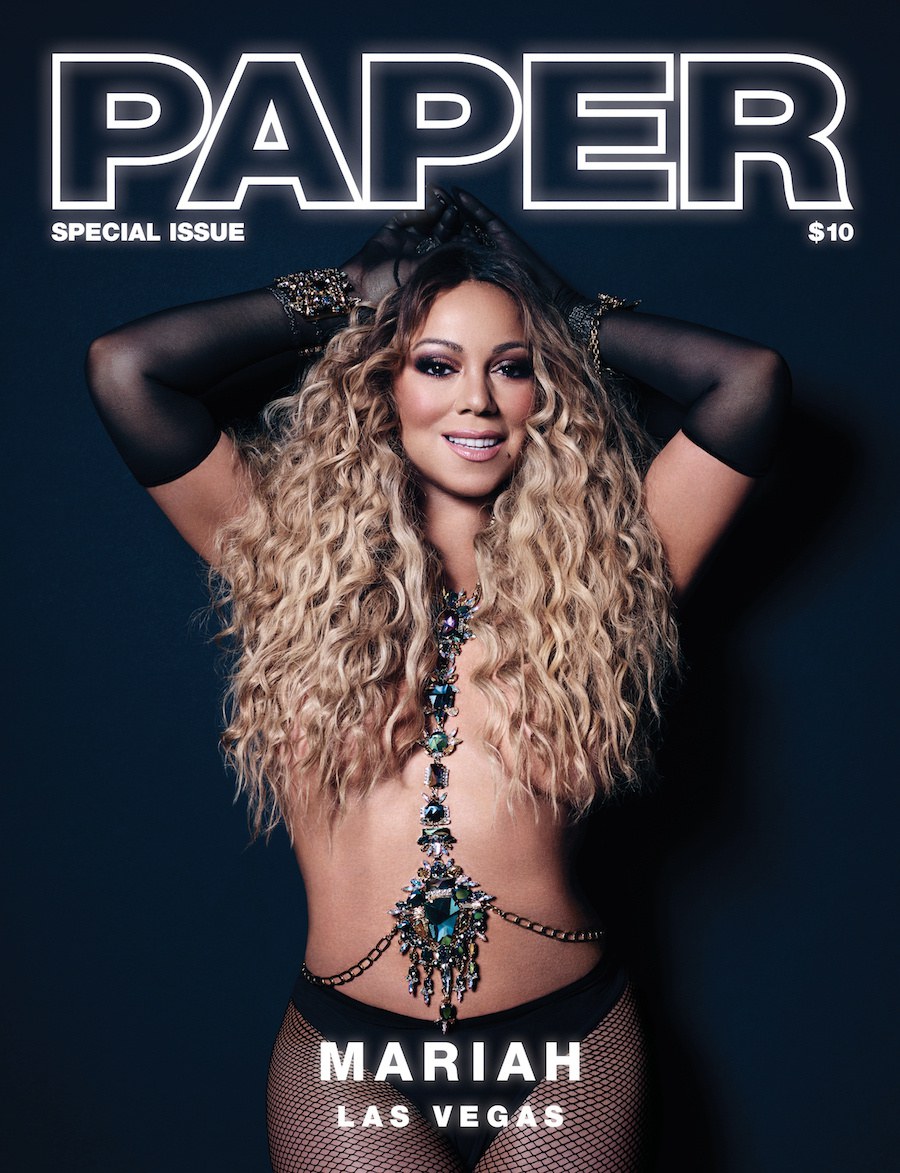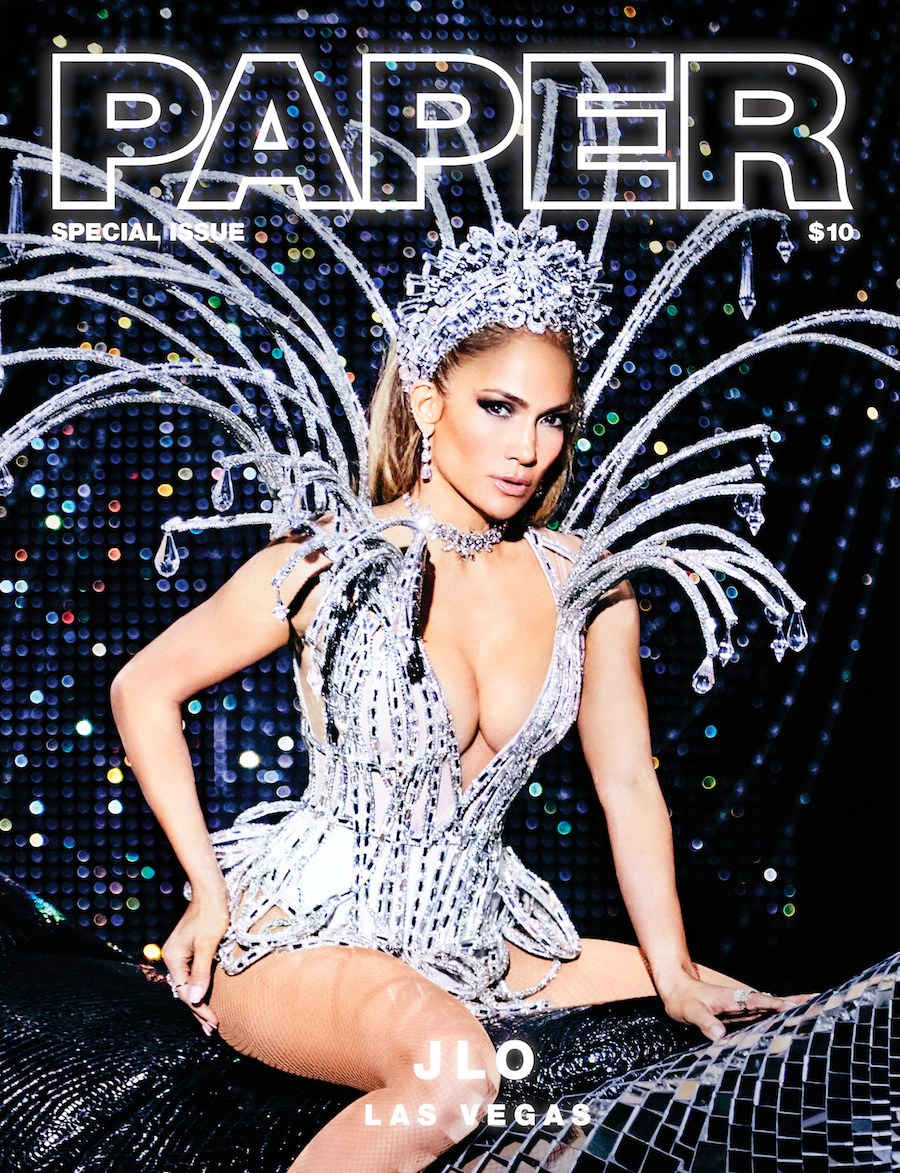 The legendary Mariah Carey and Jennifer Lopez cover Paper Magazine's Special Las Vegas Edition this month.
Las Vegas is known for hiring A-list artists to do residencies in particular hotels. If one decides to go to Las Vegas, they can pick from such artists as Mariah Carey, Jennifer Lopez, Britney Spears, Celine Dion and more.
Except for Mariah and JLo, there are also covers with Ricky Martin and Backstreet Boys (but who really cares about them 

).
Read Mariah's article below: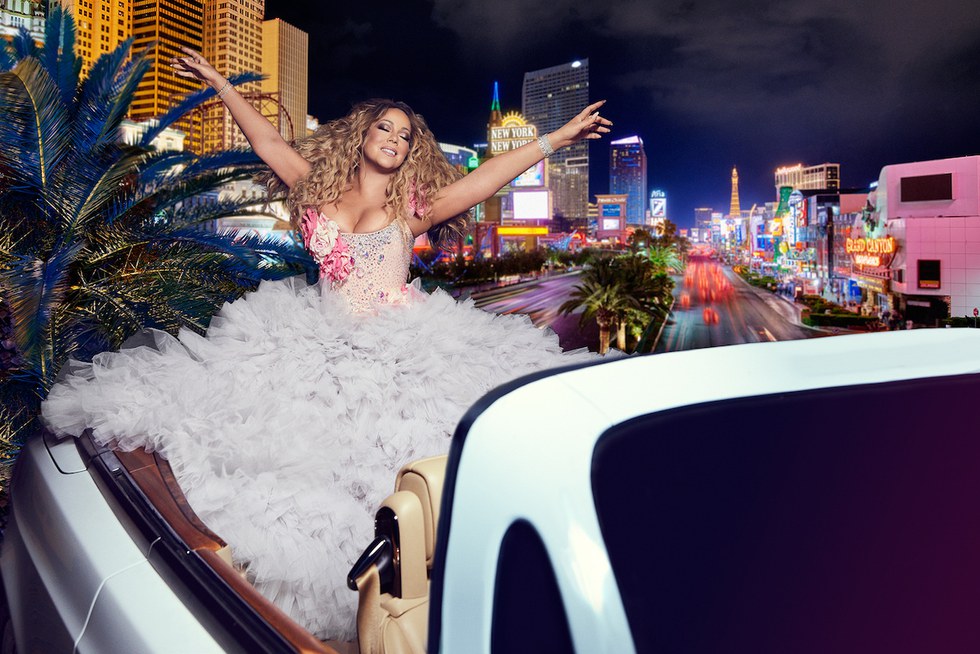 Mariah Carey is famous for loving "moments." It could be a "butterfly moment." Or a "hot tub moment." But right now, it's a "Las Vegas moment." The sexy superstar just wrapped up Mariah: #1 to Infinity, her first-ever Vegas residency, where she performed all 18 of her #1 hits at the Colosseum at Caesars Palace. Fans who didn't catch Mimi's Vegas show will get another chance in December when she returns to the Colosseum for All I Want for Christmas Is You, a holiday concert series that, yes, will be sure to feature that iconic, titular hit. (For those unable to head out West for the holidays, you can also catch Mariah's Christmas shows at New York's Beacon Theatre.) On top of these performances, the pop star has her hands in two film projects: the first, All I Want For Christmas Is You, is an animated movie based on her holiday hit and out this November and the second, The Star, is another animated feature out the same month in which she wrote the film's titular song.
At our cover shoot, Carey's outfits channel the glittery, over-the-top extravagance of her new city. "I think this is kind of a fairy princess moment," she says of one sparkly gold tulle gown. "And I took off my shoes to be very Cinderella," she adds. "Although I don't know that Cinderella went as plunging in the neckline." So, an adult, glamorous Cinderella? "Adult, glamorous...yeah, I guess so," she says. "If I have to be an adult, sure."
What made you decide to do a show in Las Vegas?
Well, I just thought it would be something in between albums, because now I'm working on a new album and new singles, and I just thought it was a great place to be able to be. Because I have twins [Moroccan and Monroe], who just turned six...to have them be in one place for a period of time rather than, like, touring for all that time [is great]. They go with me.
And they say 'What happens in Las Vegas stays in Las Vegas.' Do you have any of those kinds of moments that you really cut loose?
Well, it's hard because sometimes it's like two nights on back to back so I don't really [go out] -- it's not like, 'WOO HOO,' let's, like, go wild on the Las Vegas strip, but occasionally some of my friends and I will drive around, have fun, go to different places, do whatever.
If your friend was going to Las Vegas for the first time, besides seeing your wonderful show, are there other things you would suggest they do?
Well, if they have kids they should take them to the dentist that [my kids] go to, because it's a kids' dentist and they have all these games there...I'm sitting here waiting to go to the dentist, like, 'Let me get toVegas so I can get to the dentist!'
I can't imagine many people would recommend going to Las Vegas for a dentist.
Darling, you've got to take care of your teeth.
Your fans love your many 'Mariah moments.' You know, like your 'butterfly moment' or an 'off-the-shoulder moment' is something you're always loving. Are there any moments you're particularly feeling these days?
I like good moments. There's often moments that I'm like, 'This is not a good moment.' But usually when I'm like, 'It's a moment,' I really mean it in a good way.
What about a diva moment?
I've never had a diva moment.
No?
No...Actually, I have had diva moments, and then people can't handle it. I guess it's a little intense, because I come from a true diva: My mother is an opera singer. And that's a real diva, you know -- Juilliard diva. And so other people that are like, 'I'm a diva,' it's like, 'Honey, you don't know what a diva is, you didn't grow up with my mom.' [Laughs] And I mean it as a compliment, or I wouldn't be the person I am without experiencing that. And so when people hear me say, like, 'Dahling da da da da' and talk that way, it's kinda like I'm channeling my mother. Not that she says 'dahling' all the time, but like that voice is... it's like I inadvertently do it, and I don't do it to be disrespectful, I just do it and it just happens and it's like, [in diva voice] 'I don't even know why.'
So you can't fight it; it's in your blood.
I can't fight it, no.
If you could start a rumor about yourself, what would it be?
Start a rumor about myself? Oh, do we have to do that? Can't we just leave it to all the other people who love to start rumors? I don't know. I've already said that I insist on having puppies everywhere I go, which would be great! Like, that would be great, no?
You're such a huge star, but can you remember the last time you were starstruck?
There's always people who I admire and when I see them [I get starstruck]. The last time I saw Prince, he came to my dressing room. I had said I wanted to go visit him to say hello because we've met before. When he was living we had had lots of conversations, and he helped me through certain moments that were not easy. I don't want to get too depressing, but I was having a conversation with Prince and then I looked around the room and I noticed that everyone in the room was looking up and staring like they couldn't believe he was standing there. But I would always be a little bit starstruck [when] I [saw] Michael Jackson as well.
Finally, in three words, tell me what it's like to be Mariah Carey.
Pshh, three words!?
You can do more, but that's the challenge.
[Laughs] So many things...Sooo. Many. Things. Those are my three words.
And here's J. Lo's article: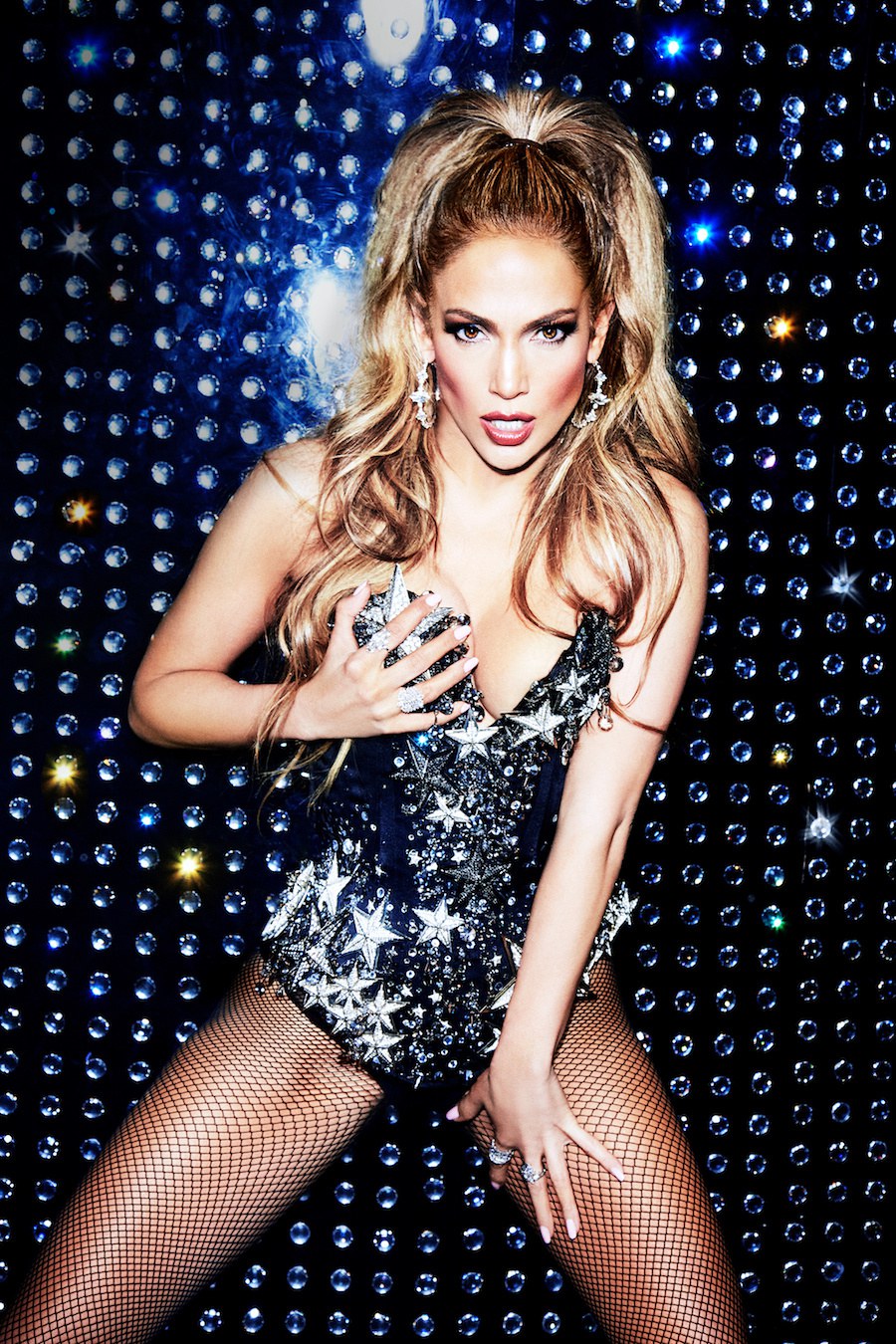 In her dazzling Las Vegas show All I Have, superstar Jennifer Lopez says she thinks Vegas is the sexiest city in the world, and if it is, she's a big reason why. The 48-year-old has never looked more gorgeous as she sings, dances and banters with the audience at The AXIS at Planet Hollywood. She wears a cavalcade of barely-there showgirl looks, including designs by Balmain and Versace, and barely seems to break a sweat as she unleashes 90 minutes of high-voltage, high-energy entertainment. Miraculously, the night of our post-show interview, Lopez spent a few more hours dancing up a storm with her dancers to celebrate a member of the company's birthday.
Lopez is living proof of the old adage "If you want something done, give it to a busy person." She juggles her Las Vegas residency, two hit TV shows (Shades of Blue and World of Dance), recording new music (she's releasing her second Spanish language album sometime this year and debuted her single "Ni Tu Ni Yo" this summer), and being mom to adorable twins, Max and Emme. We can't think of a better place for La Lopez to work her versatile magic than Las Vegas.
In your show, you say Las Vegas is the sexiest city in the world. Do you think that's true? 
I do, I do. I think people come here to let loose and have a good time, and there's a sexiness to that. You know, it's that inhibition letting go and just having a good time.
Do you feel that way when you're in Las Vegas? Do you cut loose and let go?
I do in my show, but the show is so demanding for me that I kind of have to stay on regimen when I'm here. The name of the show is "All I Have," so I can't be like, "Tonight you're getting half," you know. You can't do that.
Do you have favorite places you always visit when you come to Las Vegas?
I love the shows and the food.
What are some of your favorite shows or restaurants?
I was really big into all of the Cirque du Soleil shows — I saw every single one of those. And then the restaurants change here all the time. They're always bringing in the best chefs from all over the world to draw people to gamble, so bonus for me. I don't gamble, but I do eat a lot. Occasionally. [Laughs]
What are some of the wildest adventures you've had in Vegas?
I feel like people have wild adventures and drink, and, like, do other things, and I don't do that stuff. You know what I mean? I'm here to dance and the wildest thing I've done is, oooh, I danced 'til 4.You know, that was it.
For someone who's never been to Las Vegas, what would you suggest they do?
When you come to Vegas, you should come see my show, All I Have. It's the best show in Vegas, and you should come and just enjoy hanging out by the pool, shopping, eating, seeing all the great shows. It's like an adult playground. It's a lot of fun.
Your show is over two hours and you dance for the whole show --
Yeah. I dance and sing for the whole show.
It's an amazing workout. Do you not have to do any other exercise? Or do you have to --
No, I do. I work out in the morning. It just loosens up my body, gets me ready, keeps me strong. You know, injuries come when the muscles get weak or you over-work them. So you have to keep them strong, too.
One of my favorite numbers in the show is "I Hope You Dance," which you dedicate to your kids. What was it about that specific song that made you wanna do that?
Well, I tell the story of "I Hope You Dance" and why I put it in the show, but it was really about me wanting to do something for the kids and dedicate something to them. Really, the thought was, "How do I put something in there that they can see years from now and it would mean something to them?" And that's why I picked "I Hope You Dance."
And you also talk about how you did the song from that cartoon, Home, and how that was to impress your kids. Were they impressed?
Yeah, that whole section has become about my kids, and I put the boy and the girl dancer in it to represent Max and Emme and how special it is to have that twin connection and how special it is to be a mom of twins and how they follow each other all through life and when one is gone, or takes off on his own for a little while, the other one gets a little lost, and then they find each other again. It's a special connection, and I wanted that whole section to be about them, and me being their mom and how lucky I feel to have that, and impart something to them that they can watch years from now and say, "My mom sang that for me. That was all about me."
My favorite costume you wear is that Balmain dress, but is it ever hard to move in some of your out ts? You do cartwheels!
Yeah -- I get a lot of bruises and it's a hard show on me. It definitely is. And then I like to do costume changes. I like to really put on a great show. It's not about just the music, or just the dancing -- it's the costumes, it's the changes, it's the sets, it's the dancers, it's the band, it's the moments.
Do the designers understand that their pieces need to be functional, too?
They understand. Anybody I work with is like, "She has to be able to perform in this." [We're like], "And yes, we want three layers. We want a kaftan, and then we want a bodysuit, and then we wanna strip down [from] that bodysuit to a smaller bodysuit, so can you do that?" And then we kind of let them go from there.
Let's talk about your show, Shades of Blue. It's so different from All I Have -- it's so not Las Vegas. Is it a nice treat to do something where you're not so glamorous?
I love acting, and it's funny because I do such different things, and I play in such different lanes. It's like being this character here at the All I Have show, and then being Harlee on Shades of Blue, or being in a romantic comedy, or being a judge on World of Dance. It's all different hats that I wear. And I like it. I feel like I'm always challenging myself to be better, and do better, and do different things, and to not stay stuck in one thing, and to grow. Now I'm doing a Spanish album, and I just want to keep doing different things and keep challenging myself as a creative person, you know? It makes me happy to be able to create like that and just do all kinds of different things. I think people get surprised because they always want to put you in a box, like, "Okay, she's a singer," or, "She's a dancer," or, "She's a producer," or, "She's a director." "You can't do all of these things." And it's like, "No, I can, and I'm going to. And thank you. And you're welcome."
Check out these amazing photoshoots the divas did for the magazine!
Mariah: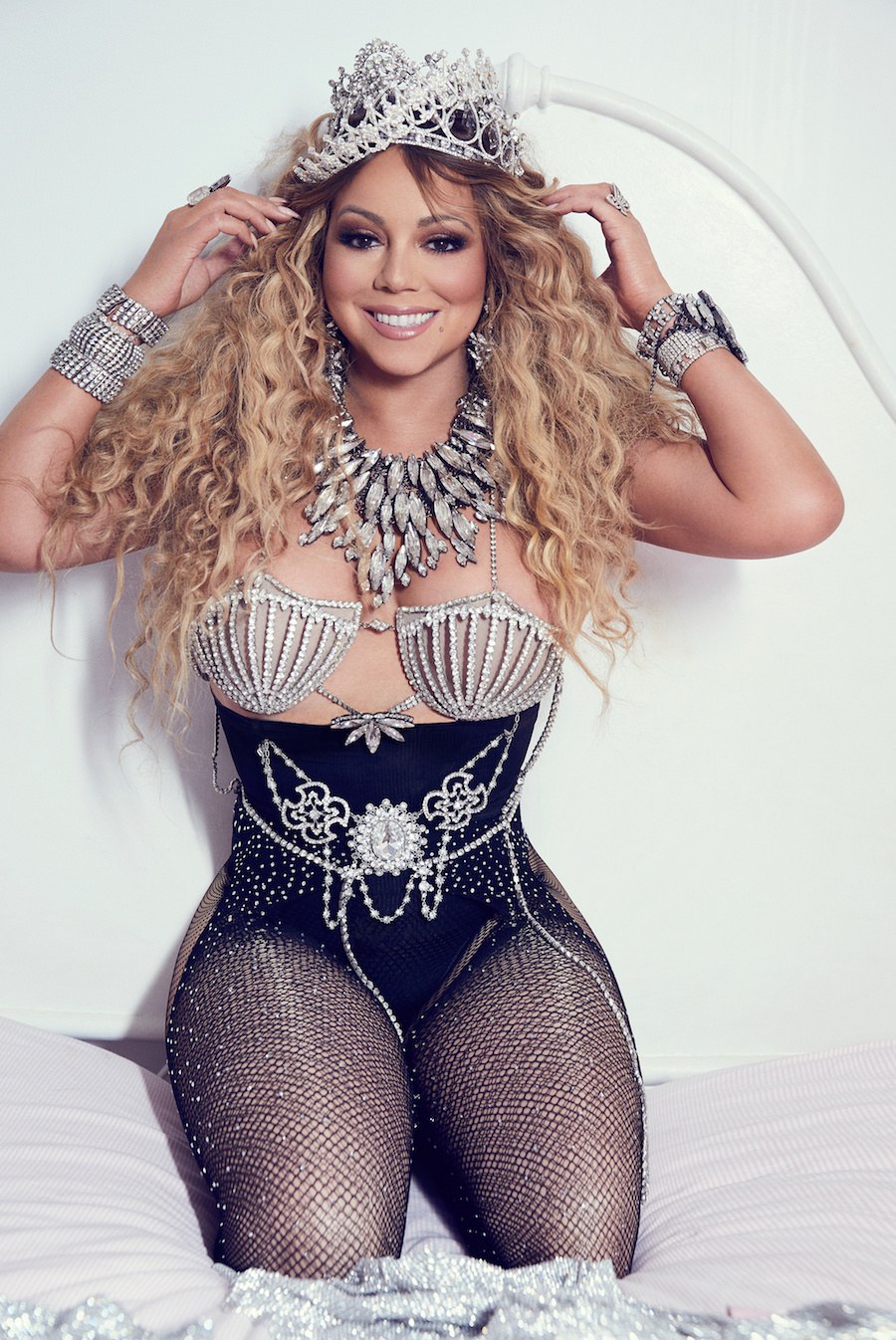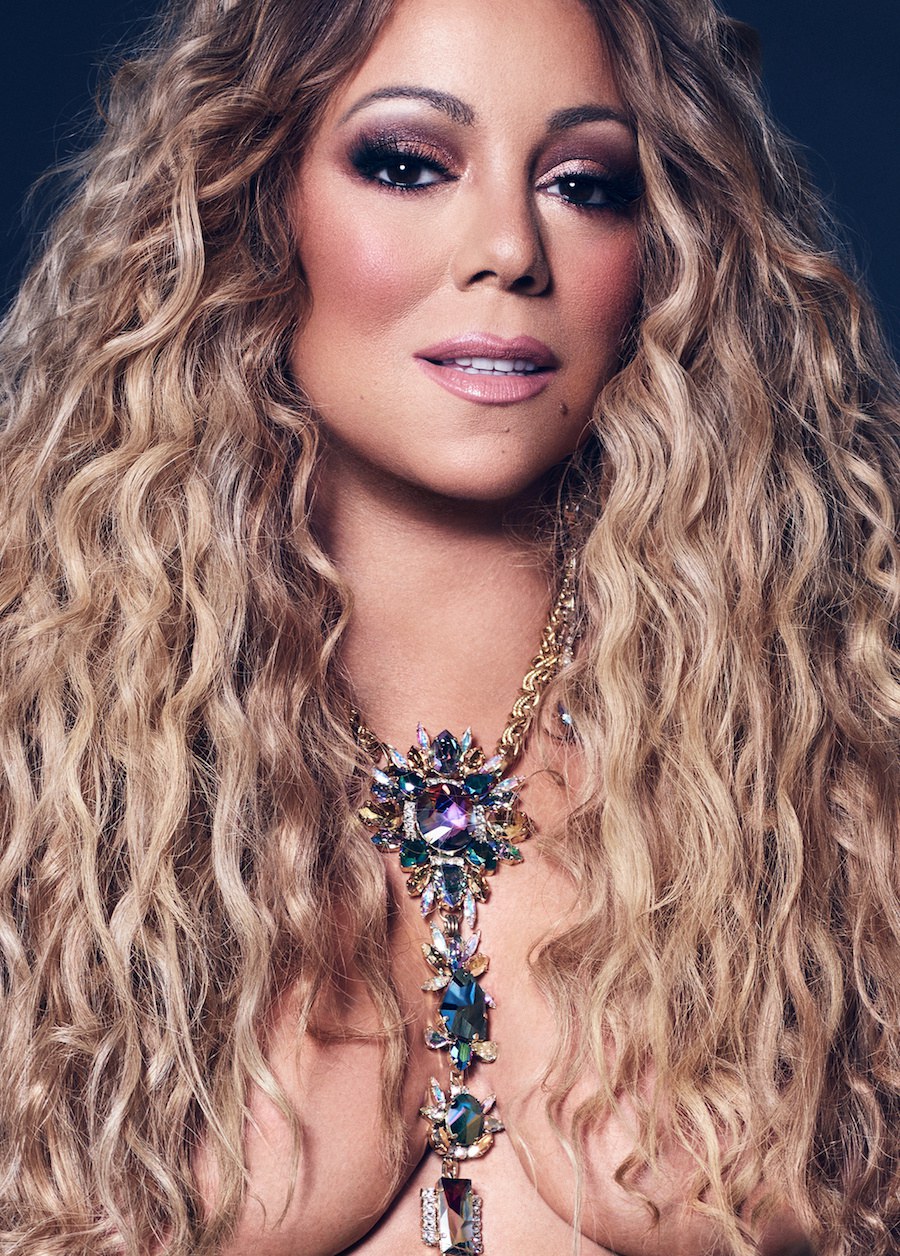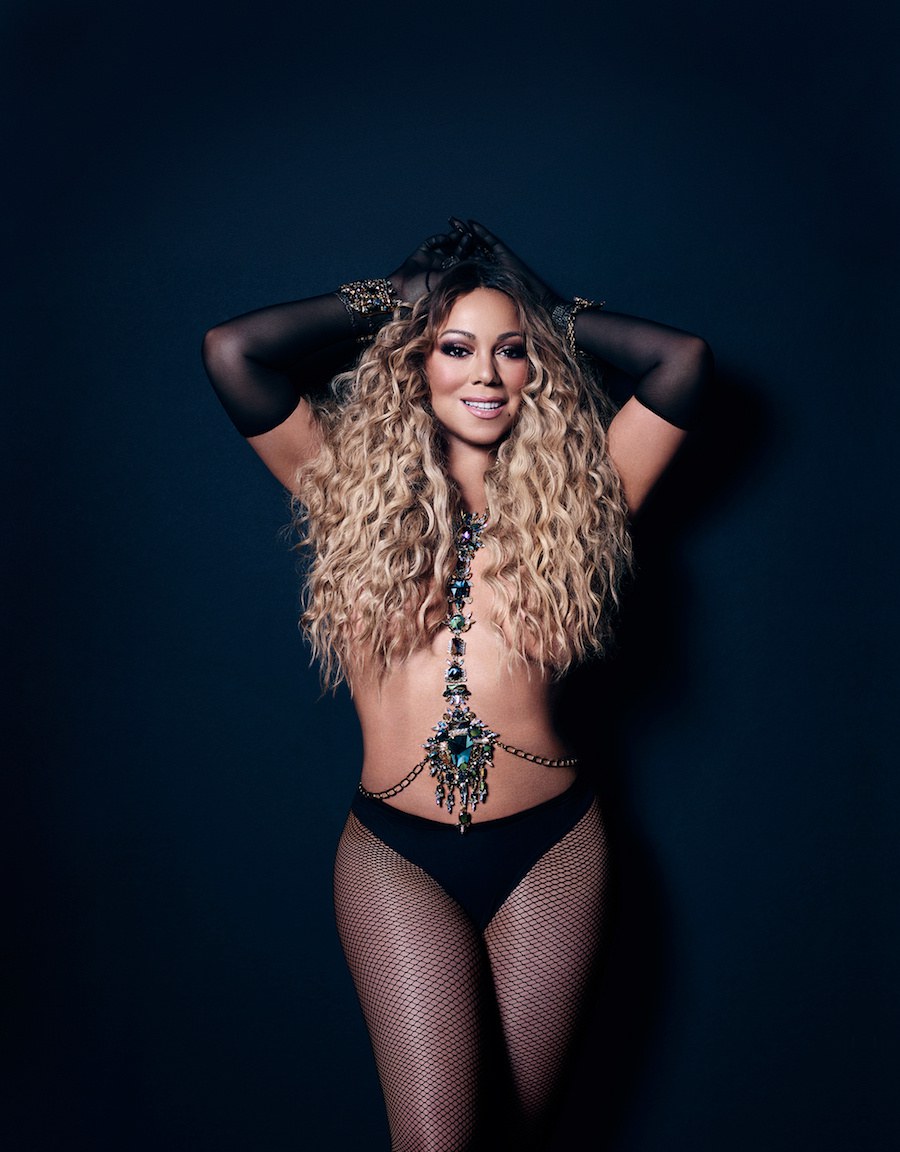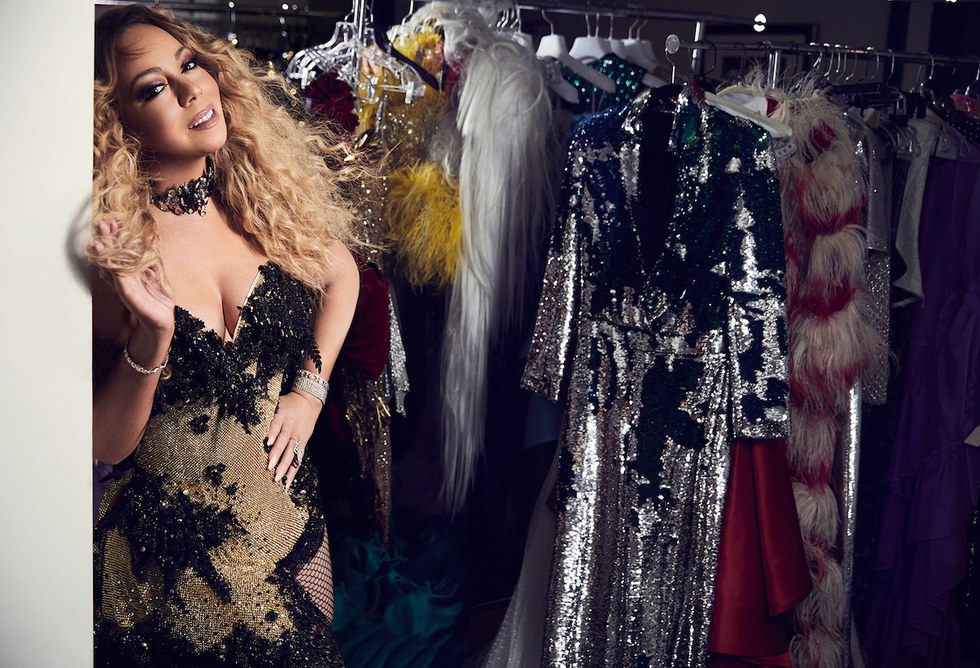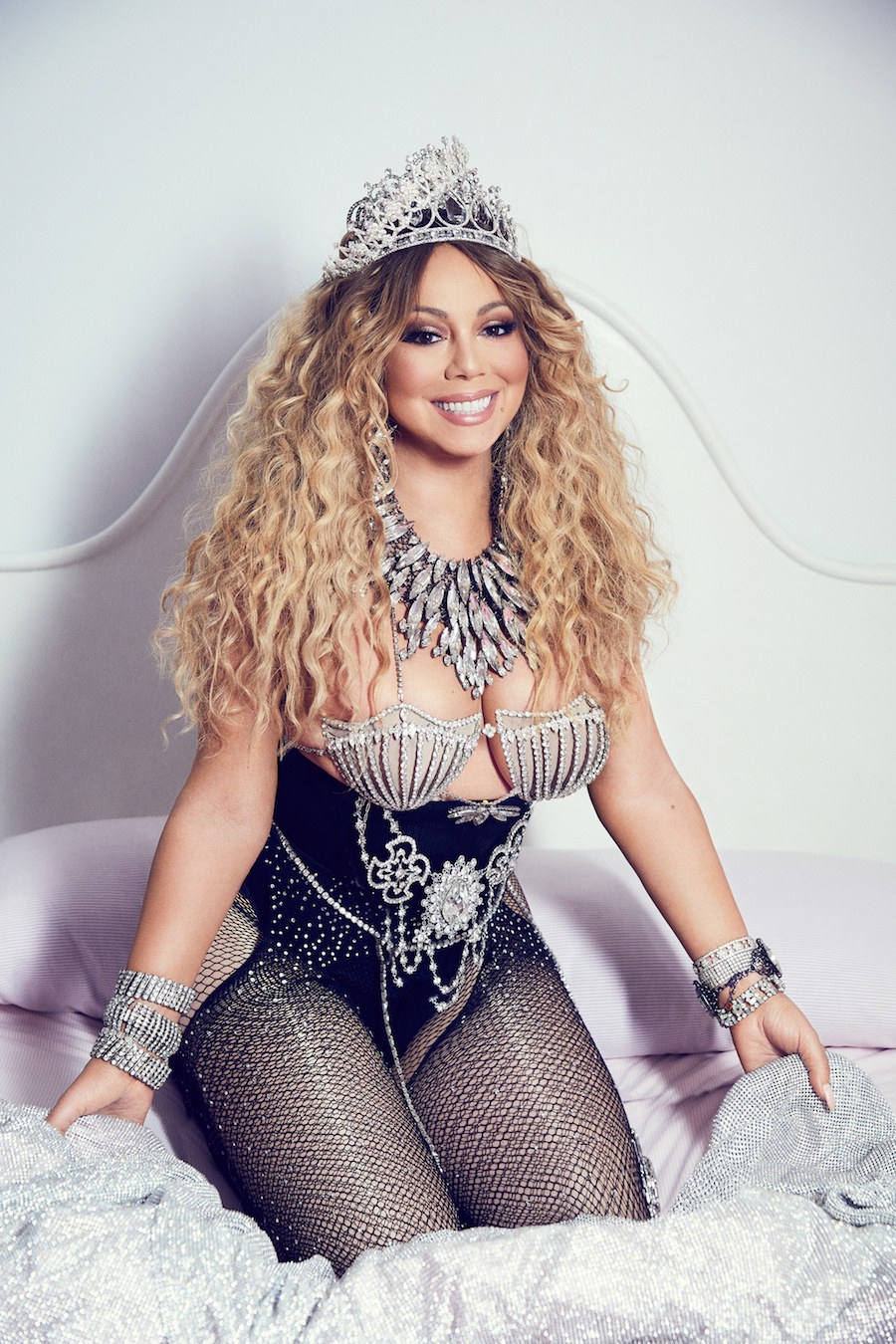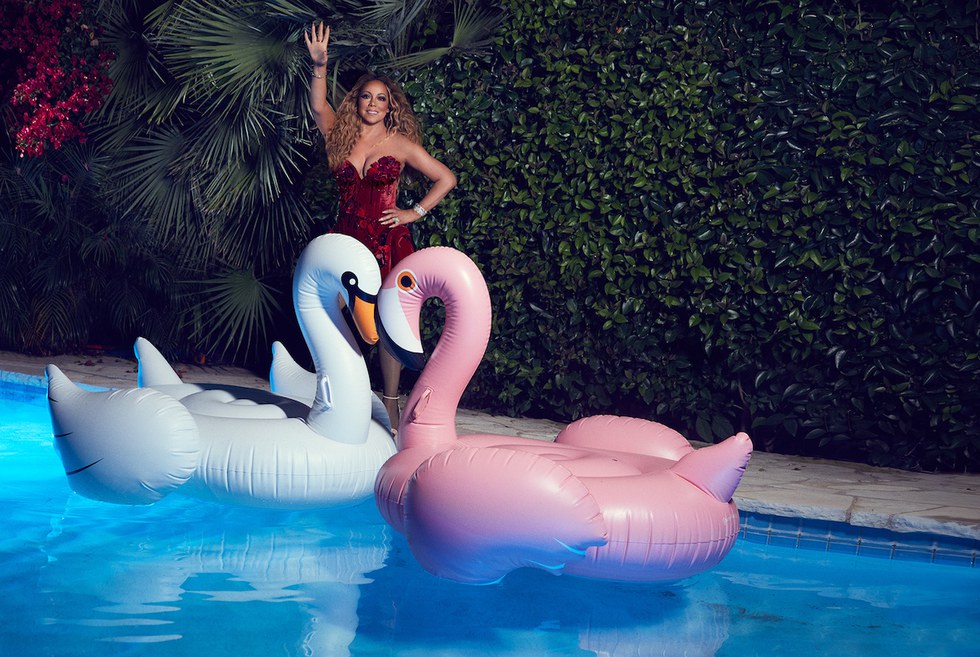 Jennifer: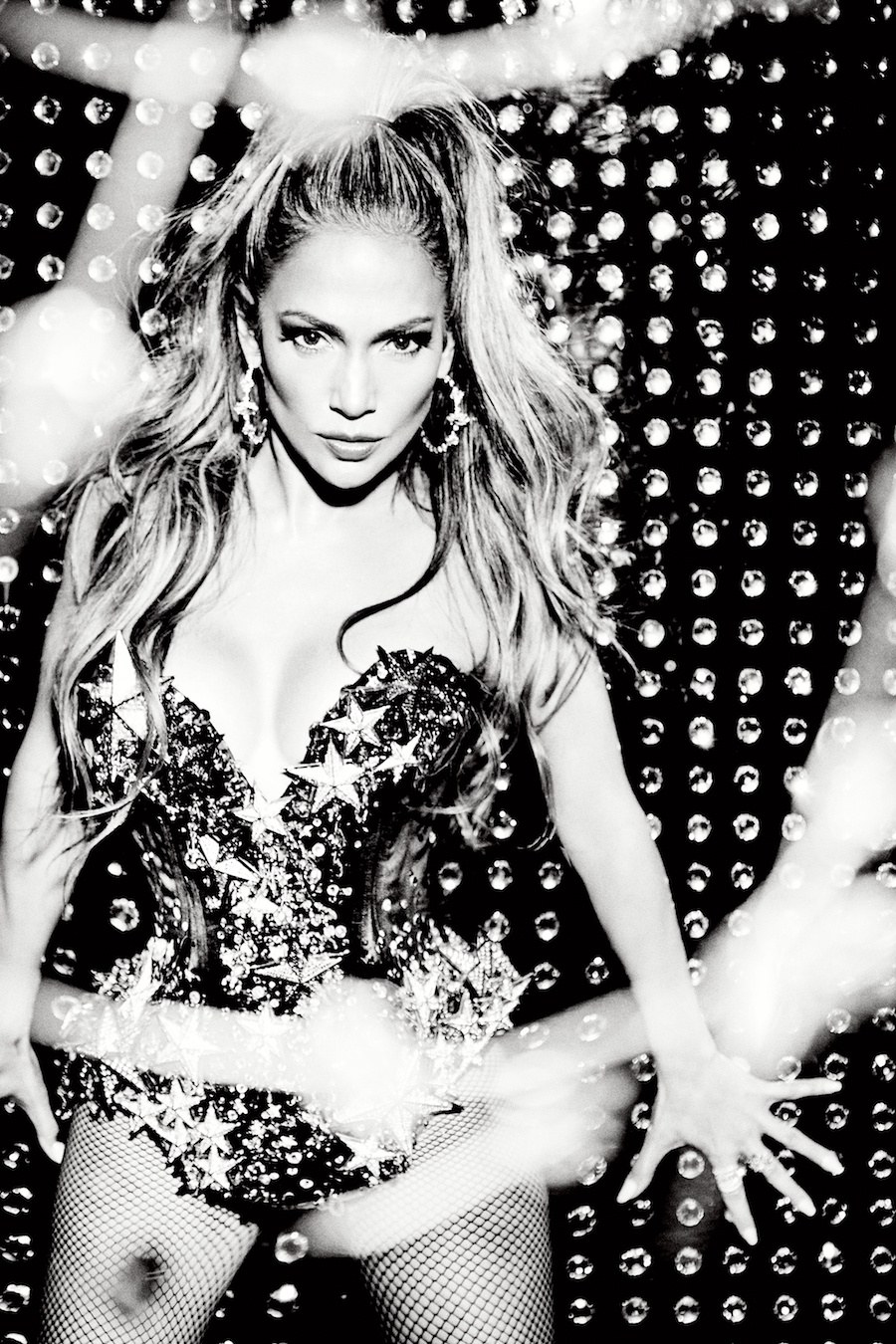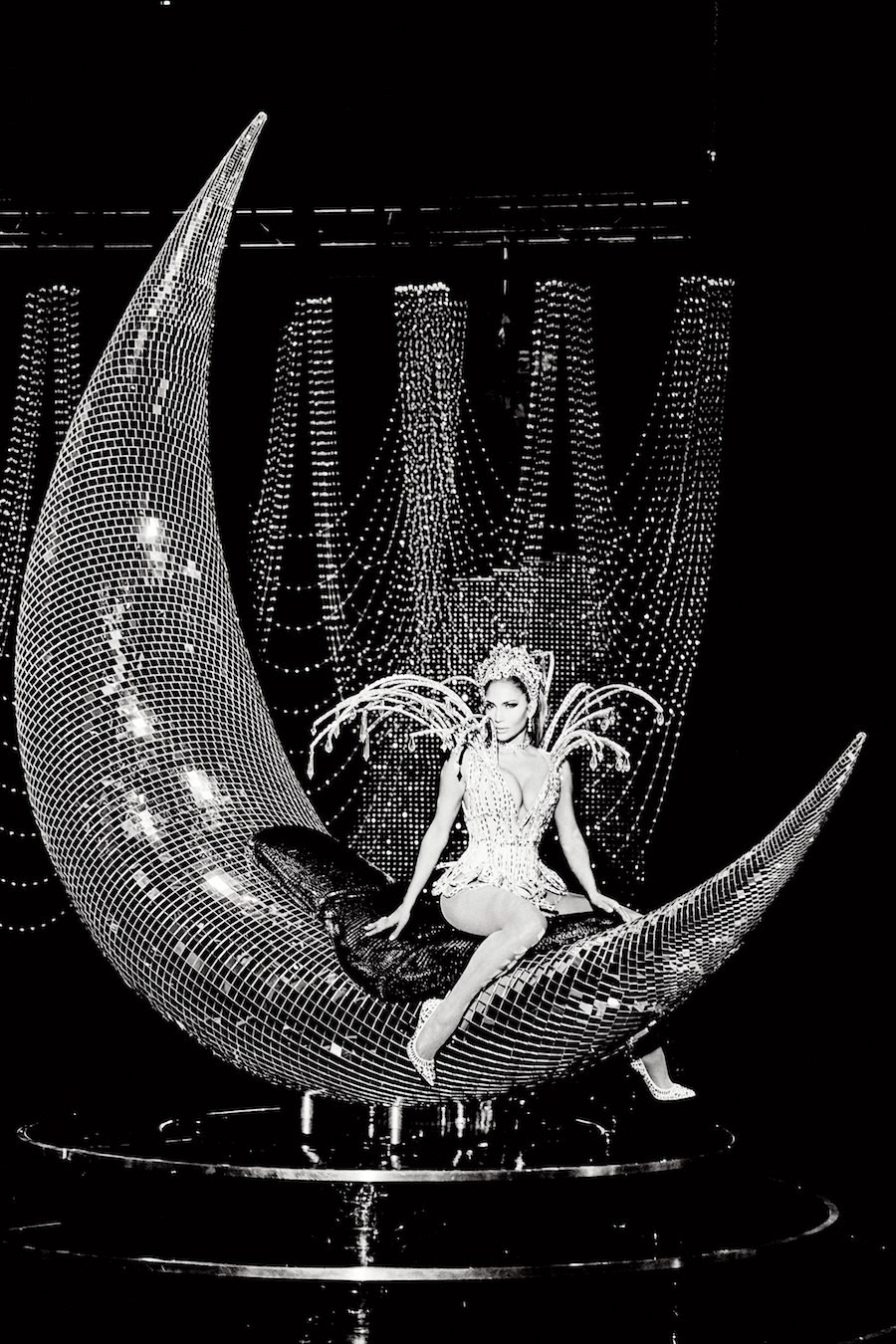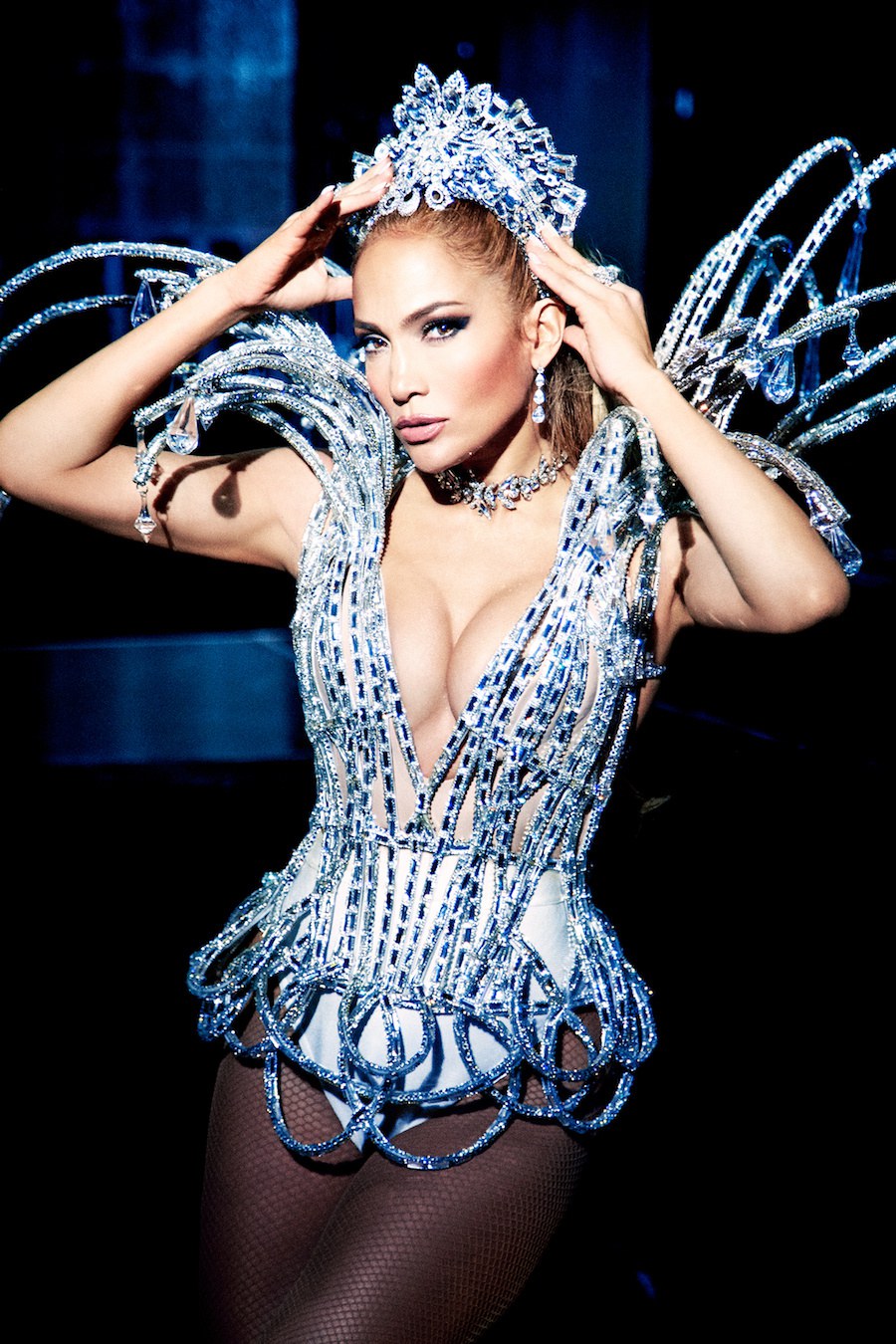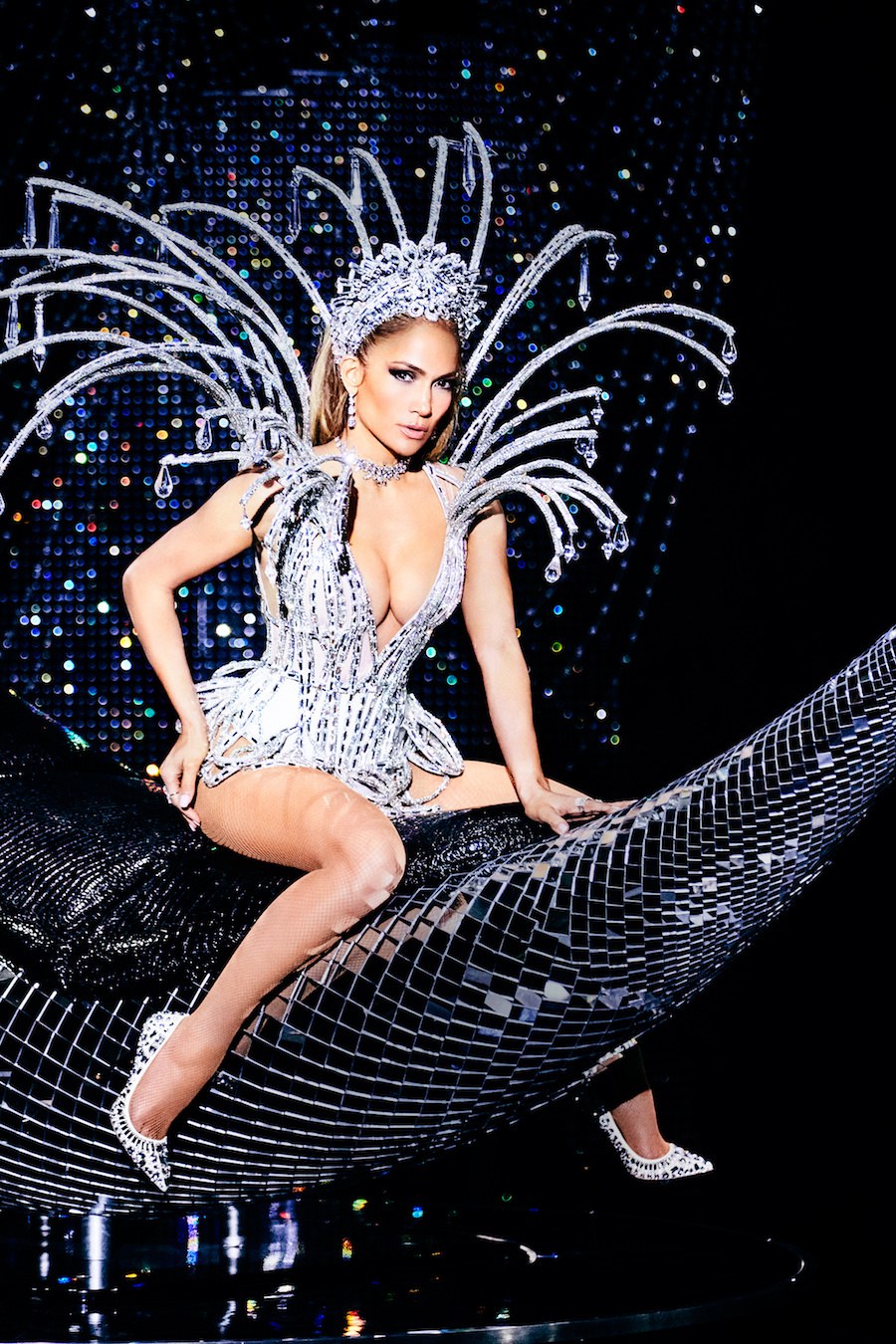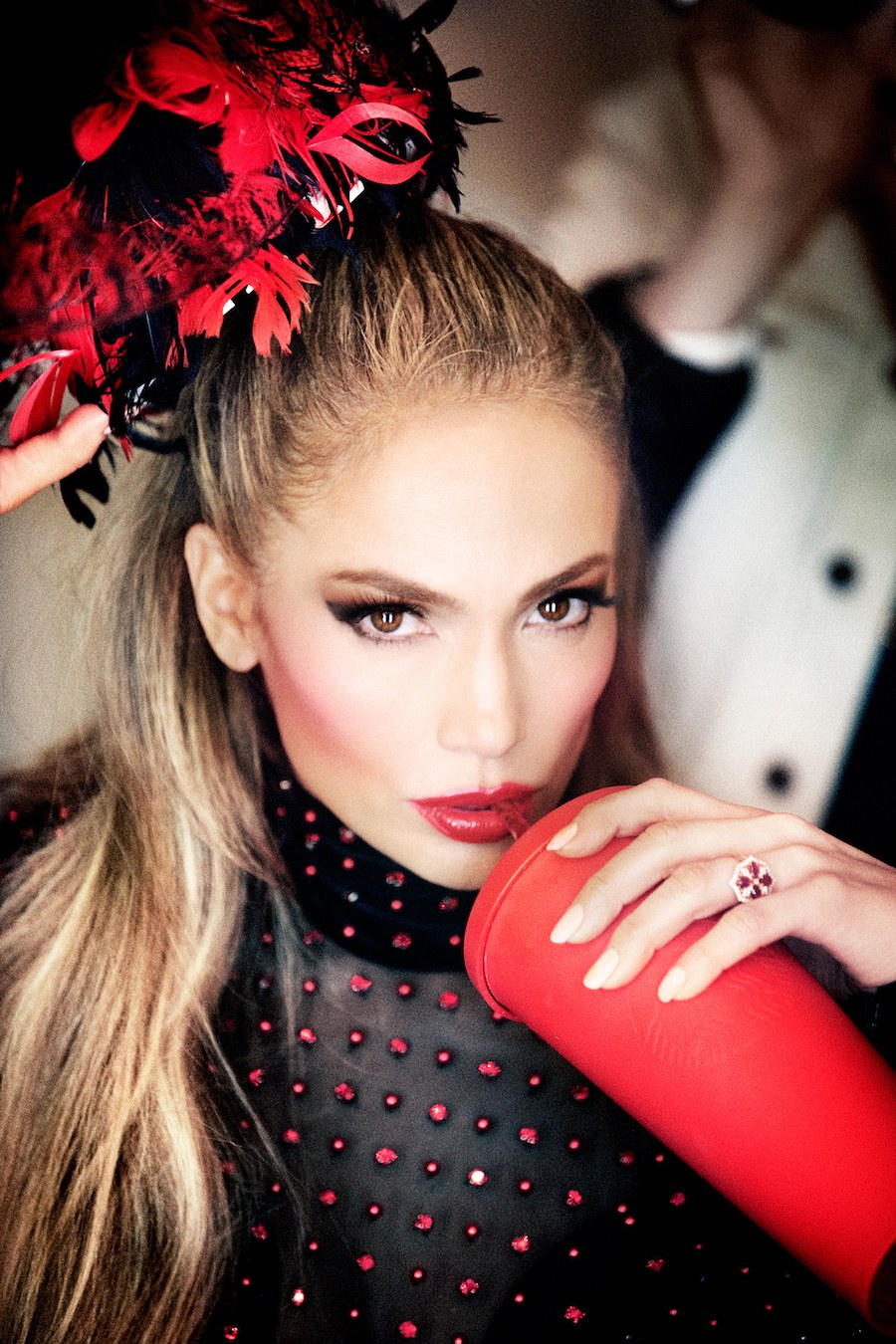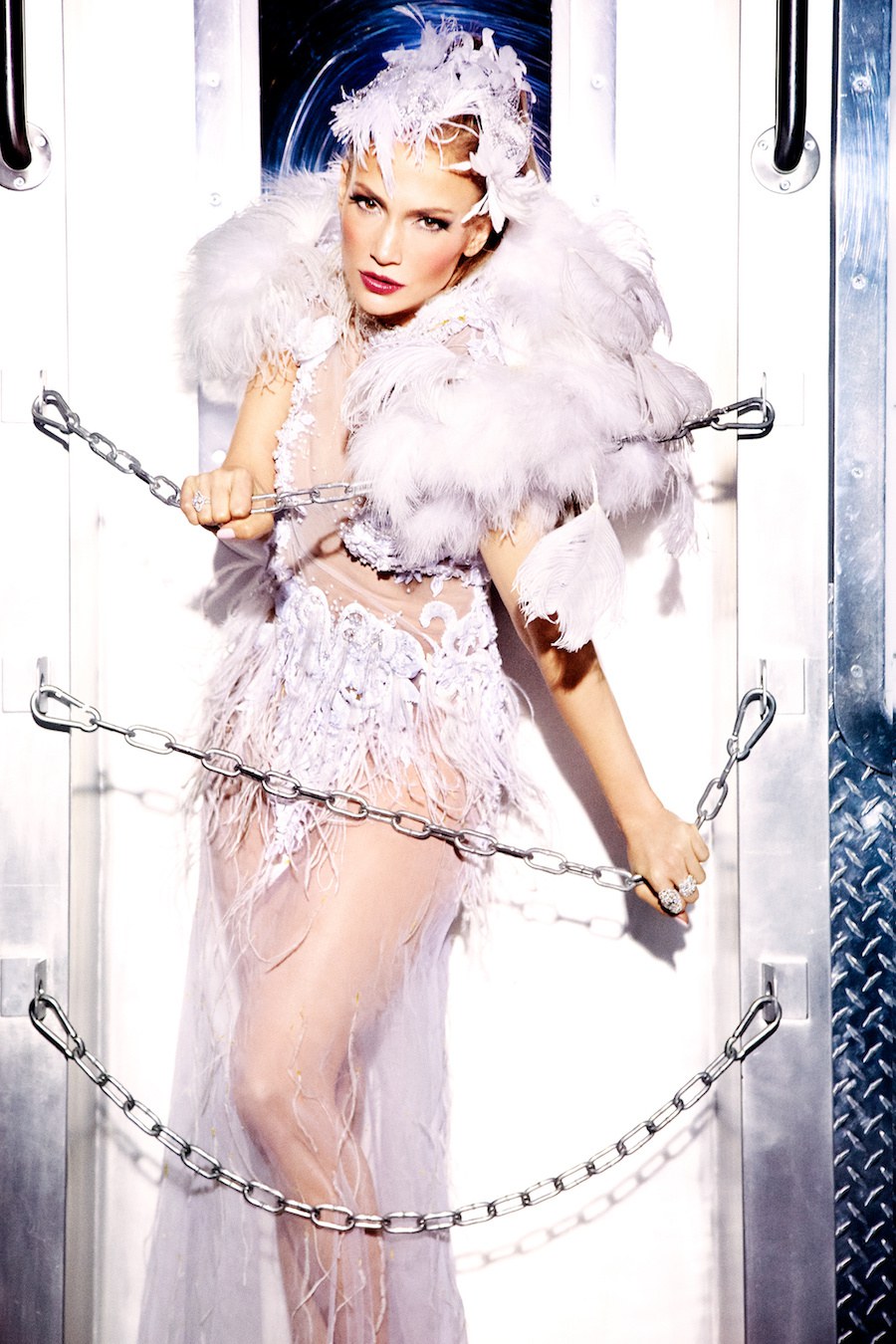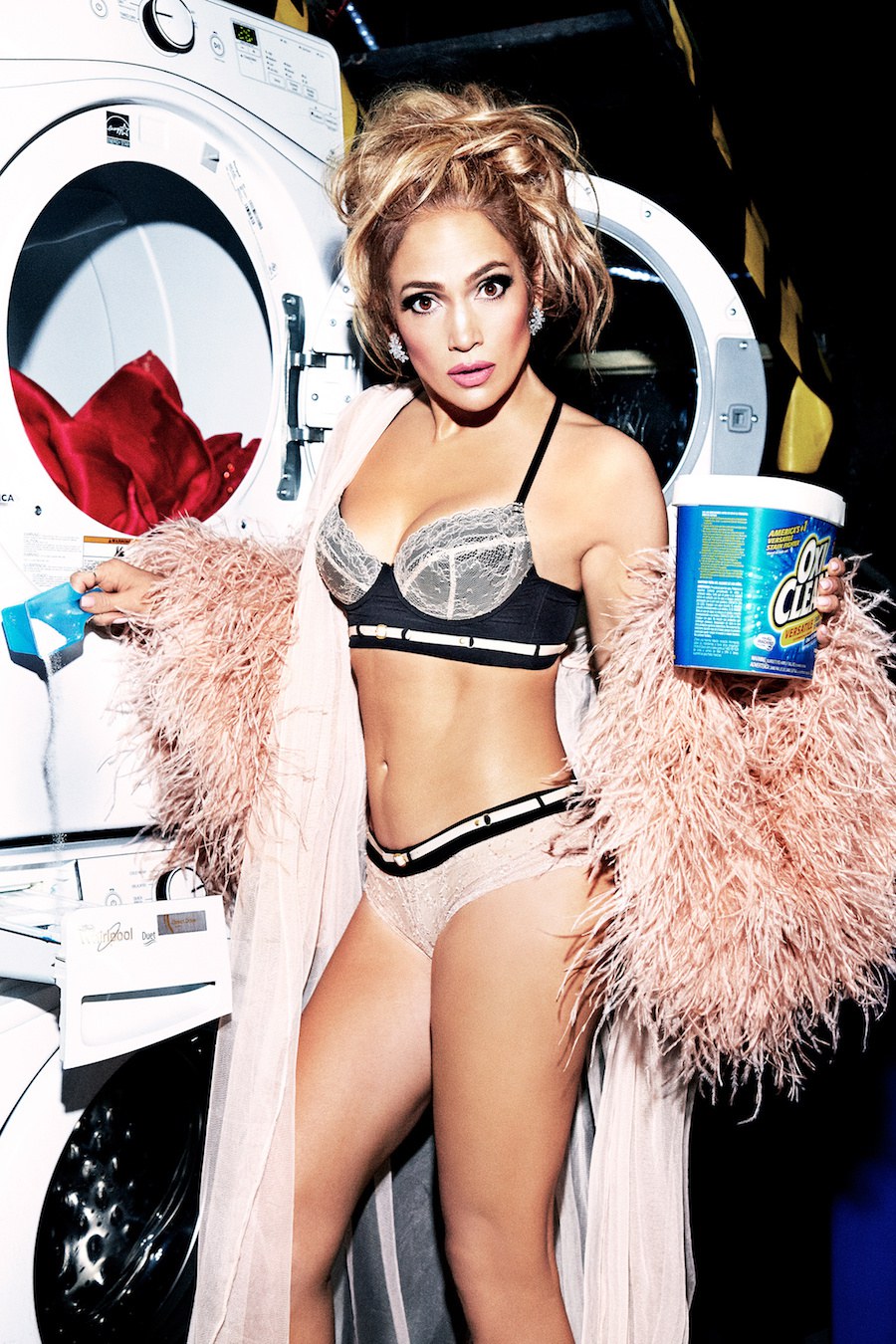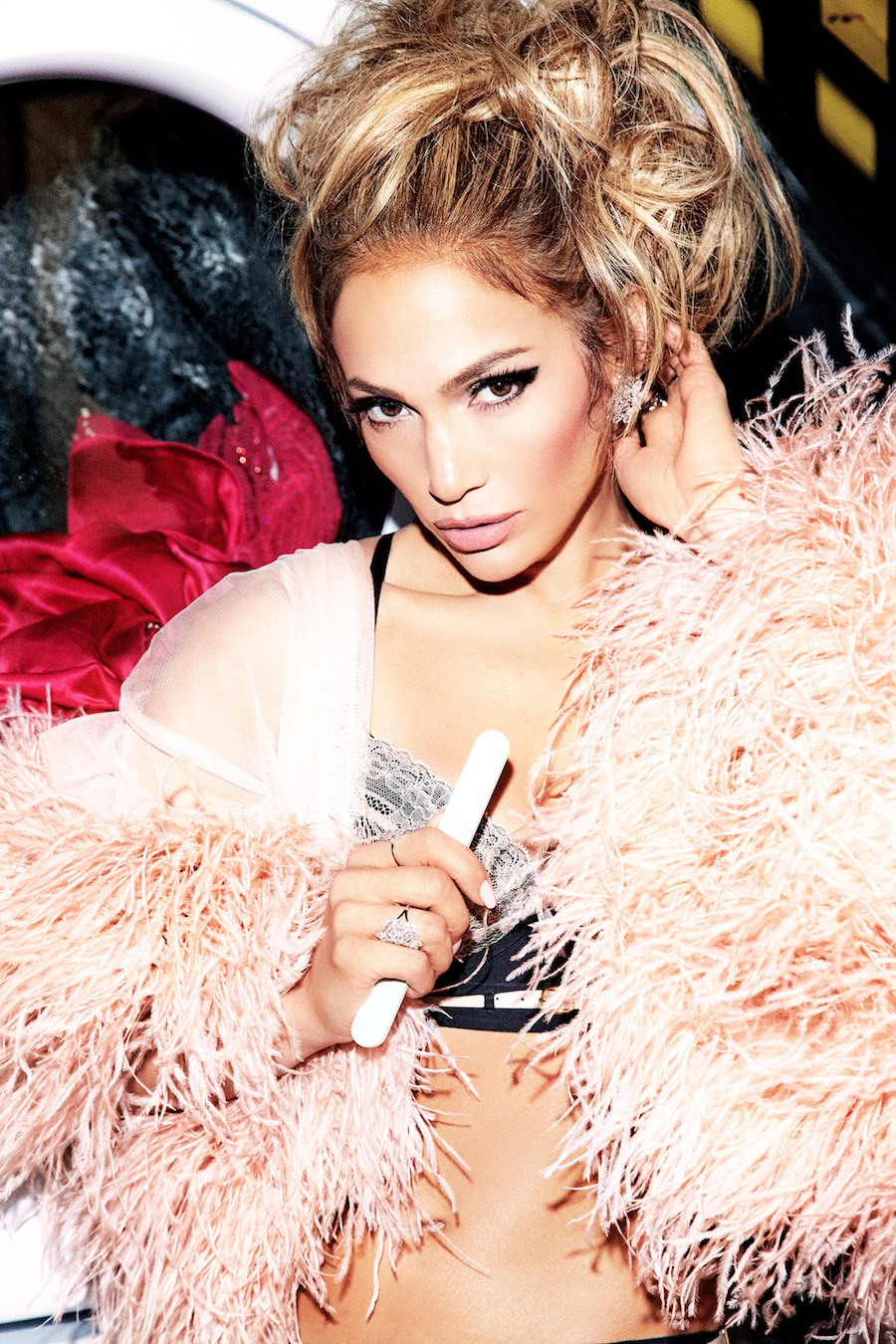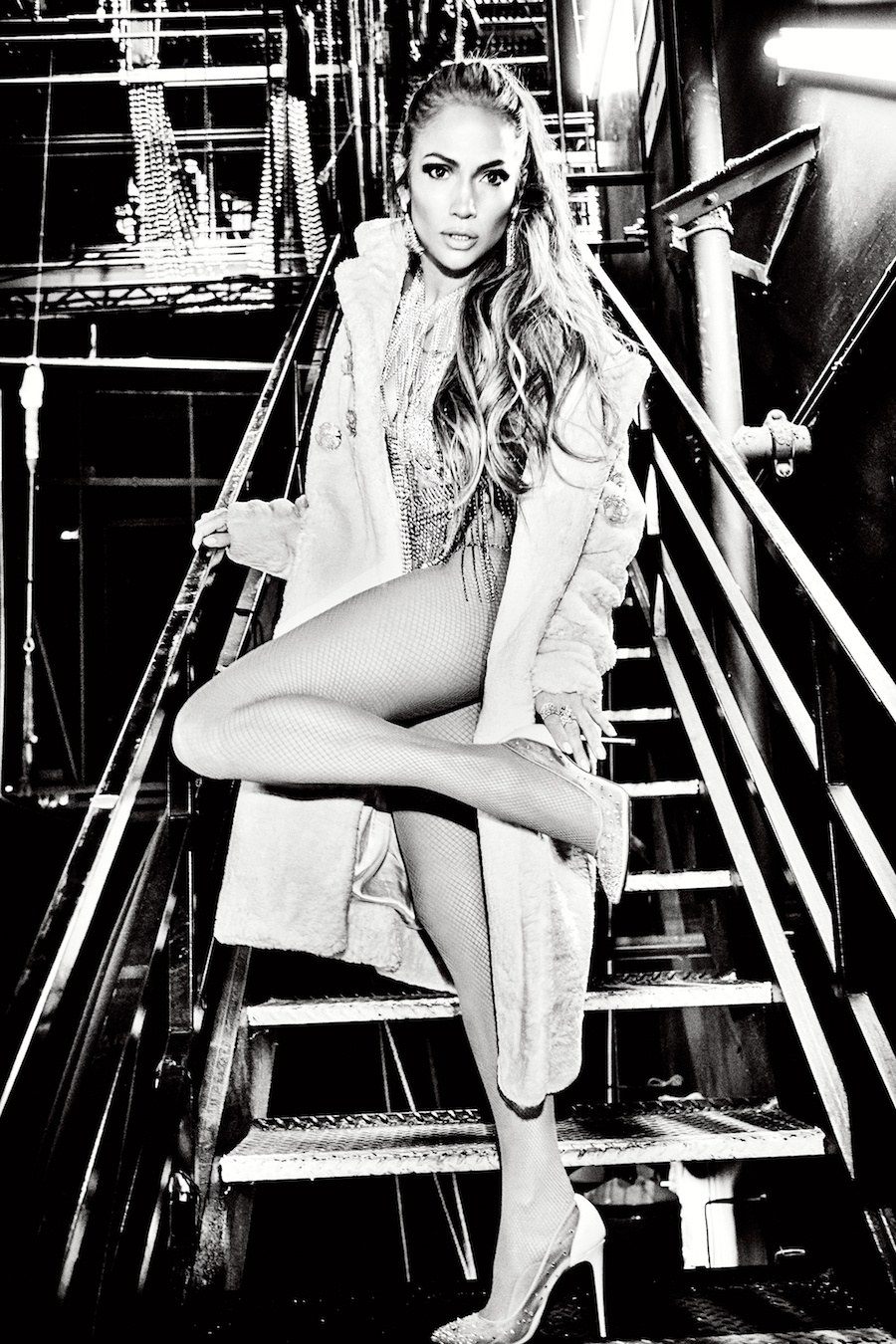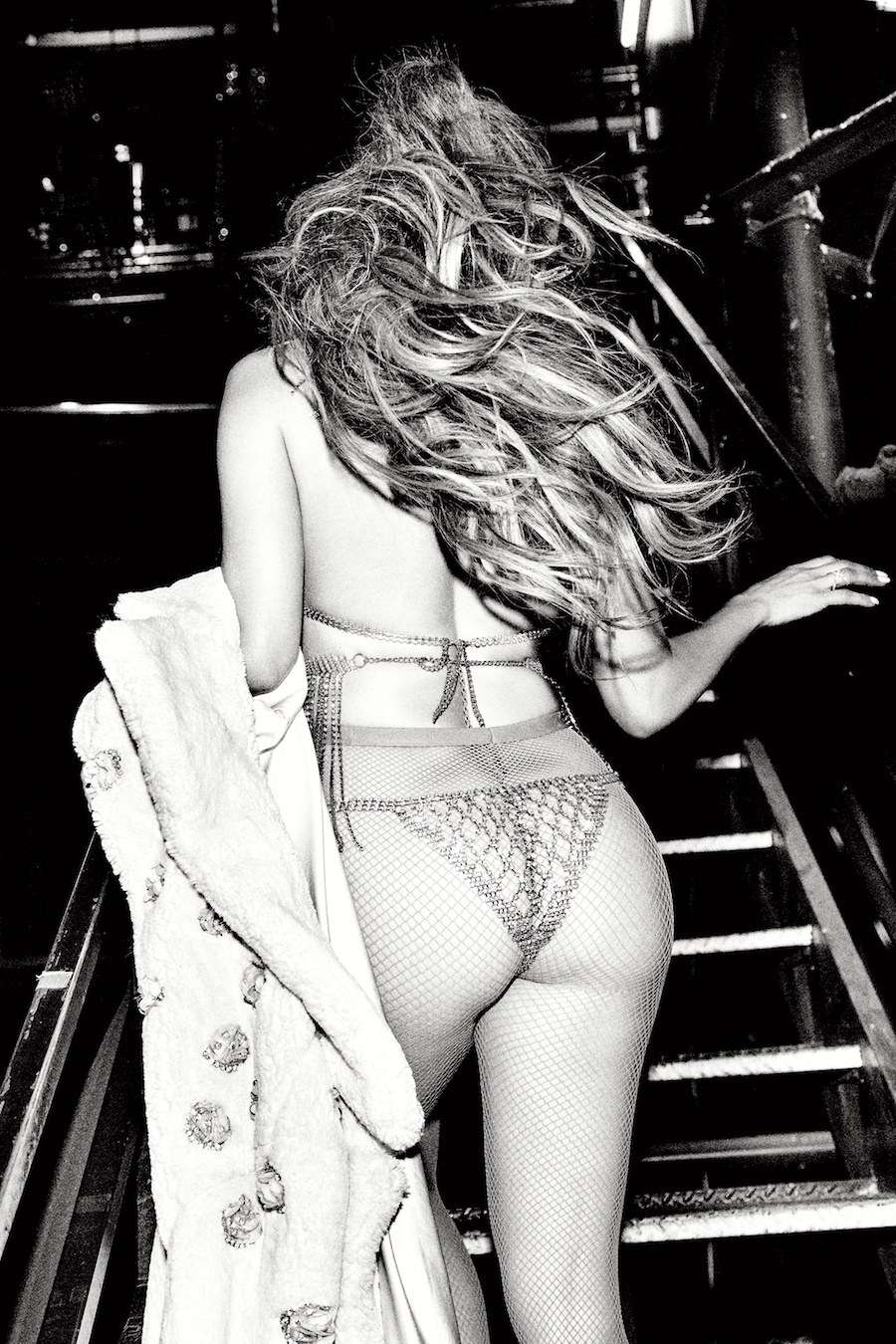 Even though I love them both, I have to admit that J. Lo's photoshoot is much better. It could be an album photoshoot because this is truly amazing! 

What do you think?