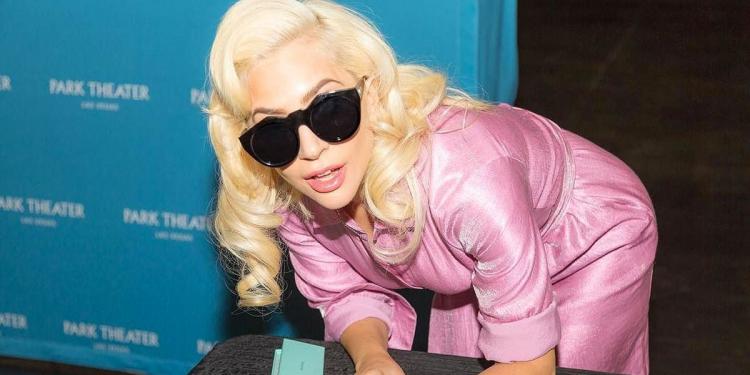 Love her or hate her, one thing's undeniable about Lady Gaga: she's totally unpredictable, not only in terms of her fashion and music, but also in terms of her career aspirations.
Case in point: Gaga recently announced her first ever residency in Las Vegas, signing an exclusive deal with the Park Theater at Monte Carlo. Launching after her Joanne World Tour comes to an end in December 2018, the show will be designed especially to make use of the unique theatre. Gaga has so far signed on for fifty performances, with specific dates to be announced in the coming months.
"It's the land of Elvis, Tony Bennett and Frank Sinatra, the Rat Pack, Elton John, Judy Garland and Liza Minnelli. It has been a life-long dream of mine to play Las Vegas," said Gaga in a statement. "I am humbled to be a part of a historical line-up of performers, and to have the honor of creating a new show unlike anything Vegas has ever seen before. I'll tell you exactly what I told my MGM and Park Theater partners: you can count on this performer always for one thing… I'll leave my heart on the stage every single night."
Reception to the news was initially mixed. Vegas residencies have long been considered the land of has-beens, with stars retiring to the city if they're failing to get booked elsewhere. Fans were also worried that the residency would interfere with Gaga's new album promotion or her appearance at awards season events for her upcoming debut feature film A Star Is Born.
However, for what it's worth we feel as though this residency will be good for Gaga. She's earning $100 million for only performing fifty shows, which means she'll be nabbing $2 million per performance (probably about $1 million per hour on stage)! What's more, the residency will take place over two years, meaning that Gaga will only perform around 25 shows a year - or five shows a week over five weeks for two years.
When you think of it that way, the residency really doesn't seem like that big of a commitment. Gaga is following not in the footsteps of Celine Dion or Cher, but of contemporary Bruno Mars who completed a two year residency at the Cosmopolitan back in 2014.
We can't wait to see what Gaga comes up with!