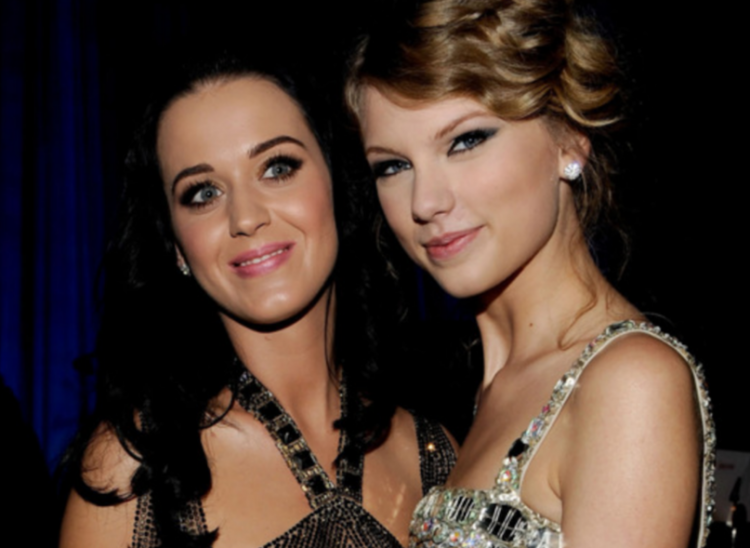 Katy Perry and Taylor Swift's infamous feud started thanks to the opening of Katy's Teenage Dream Tour back in 2013 - and it ended today with the opening night of Taylor's Reputation Tour.
You might recall that the impetus for the entire five year feud was that a select group of backup dancers, who had worked regularly with Katy, decided to leave Taylor's Red Tour to join Katy's Teenage Dream Tour, where their skills were apparently being put to better use. Taylor decided to take this move as a slight against her and held Katy personally responsible, and spent the next few years dropping shade into her interviews about an "unnamed female artist" who sabotaged her tour.
Things came to a head with the release of 'Bad Blood' in 2014, which Perry clapped back at with last year's diss track 'Swish Swish'. Katy seemed to extend the hand of forgiveness shortly after that single's release, but it wasn't until today that things really seemed to be coming to a head.
Swift recently posted an update on her Snapchat story which showed her receiving a gift on the opening night of her tour. The present contained a literal olive branch (a symbol of letting things go), a handwritten letter, and some very Perry-esque stationary which leaves no doubt in our minds who sent the gift.
While we don't know exactly what the letter says, fans have deciphered the phrases, "I've been doing some reflecting on past miscommunications and other feelings between us...", "deeply sorry", and "clear the air".
It seems like the feud may finally be over. Knowing how these two interweave their songs with their personal lives, we wouldn't be surprised if a collaboration was in their future.
Your thoughts?