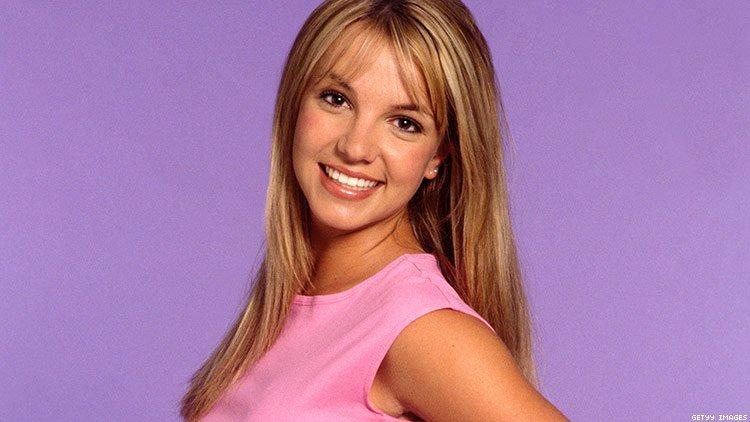 Britney Spears has been all over the news recently, despite - and perhaps because of - a conspicuous absence in the public eye. Whether it's news of her scrapped shows, talk of her father's illness or the leaking of her unreleased music video for 'Make Me', Britney fans have had a lot to talk about - and without Brit herself around to clear the air, rumours have started running wild and the #FreeBritney hashtag has officially gone viral.
One particularly interesting story comes from the Britney's Gram podcast, who recently claimed to have been contacted by a lawyer with insider knowledge of Britney's current conservatorship, which apparently reaches as far as forcing her into taking specific drugs and admitting her into a rehab facility against her will. Of course, none of this information has been confirmed by anyone in Britney's team, but Britney's Gram claims to have confirmed their source's legitimacy and his story does seem to add up.
This particular story begins on January 5th, when Britney announced that she was putting her Domination Vegas residency on hold for the foreseeable future while she put her "full focus and energy on her family". According to a press statement released by Britney's team, Britney's father Jamie had recently suffered from a spontaneous rupture of the colon and was admitted into surgery, staying in hospital for 28 days. While Jamie was apparently home and expected to make a full recovery, Britney had decided to postpone the tour while she cared for him.
Several months later, on April 3rd, it was reported by TMZ that Britney had checked herself into a mental health facility approximately a week prior, and would spend a total of thirty days inside the facility. According to the outlet, Britney was "distraught" over her father's poor health, and needed to take time out to look after herself. Again, Britney alluded to the news in an Instagram post: a strange move considering that most rehab facilities ban personal mobile phones. 
Britney's alleged visit to a mental health facility became even more difficult to believe when, four days ago, she was spotted out in Los Angeles getting her hair done. While we didn't originally have any proof to confirm that she was out in public, a recent Instagram story from Hannah Kirkelie can officially confirm it.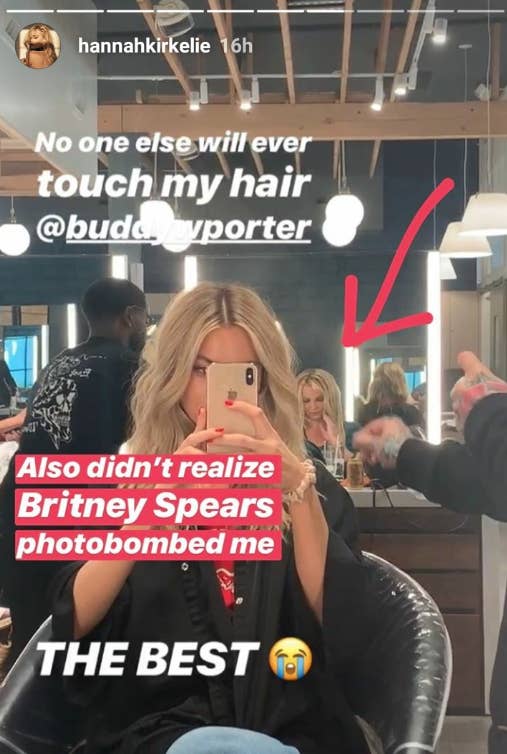 Now, an unnamed source has contacted Britney's Gram to provide the alleged truth behind this story. According to the unnamed source, who until recently worked as a paralegal at a large-scale legal firm dealing with Britney's conservatorship, the public has been lied to since January.
According to the source, Britney was looking forward to starting the Domination residency in January, but was stopped short by Jamie when he discovered that she had not been taking her regular medication as prescribed. Britney was taken to her regular psychologist who suggested another type of medication; but when she refused this as well, Jamie gave her an ultimatum. Britney was told that she must either take the medication and continue the residency, or cancel the shows and live medication-free. Britney called his bluff, and the show was cancelled, with Jamie allegedly saying "Blame it on my illness".
Several days later, Britney was spotted (for the last time in months) at an In-N-Out drivethrough with her boyfriend Sam Asghari. According to the source, this was significant as driving for Britney is not allowed and is considered a "no no" by her team. Jamie, allegedly colluding with Britney's manager Larry Rudolph, used this as an impetus to send Britney to a mental health facility, with no timeframe specified for when she'll leave. Britney had no influence in the decision, and allegedly told her father she did not want to go. She has been in the facility since January - several months before her team said she had entered.
Allegedly, this move was so shocking that a key member of Britney's team resigned as a result of it. Since 2008, Britney's life has been meticulously handled by her conservators: her father Jamie, who makes $150 000 a year in the role, and a lawyer named Andrew Wallet, who apparently made $420 000. Upon learning of Britney's forced entry, Wallet apparently feared disbarment and was confirmed to have resigned as conservator on March 4th, leaving Jamie as the sole person in charge of Britney's mental health.
What's even more interesting about Wallet's resignation is the fact that Britney herself filed a motion with the court on the same day: the first time she's done so in the eleven years of her conservatorship. Sadly, because the court records are sealed, we have no idea what was in them.
If true, the story paints an incredibly sad picture for what life must be like as Britney Spears. The idea that Britney is being forced to take drugs against her will is tragic, and the fact that she is taken away from her work and family with forced visits to mental health facilities is even more horrible.
Still, as someone who's dealt with family members and their mental illnesses before, there is a possibility that this really is all for the best. If Britney truly is totally uncontrollable and manic without her medication, it would make sense that she would be forced by the courts and her carer to take it. Hopefully this is something that will be resolved during the months that Britney has spent at the mental health facility - after all, she should be looked after by trained professionals who will surely know if she requires medication or not.
Still, there's a lot we don't know about the case. For one thing, we still have no idea what's being kept in the sealed court documents that Britney herself submitted. For another, if Britney has really been locked up against her will for all this time, how did she sneak out to get her hair done? There's also been rumours she's been in the studio with Danja recording music, and snaps of a hand that many assumed to be hers feeding her boyfriend cake on Instagram for his birthday - how did she get to see him if she was trapped away?
Regardless, the fact that this is quickly becoming a hot news story is only a positive thing. Even if this really is a con that the lawyers, judges and psychologists are all in on, they'll be treading a little more carefully now that the media is watching them more closely.
Listen to the full episode of the Britney's Gram podcast below, and don't forget to tell us your thoughts in the comments!