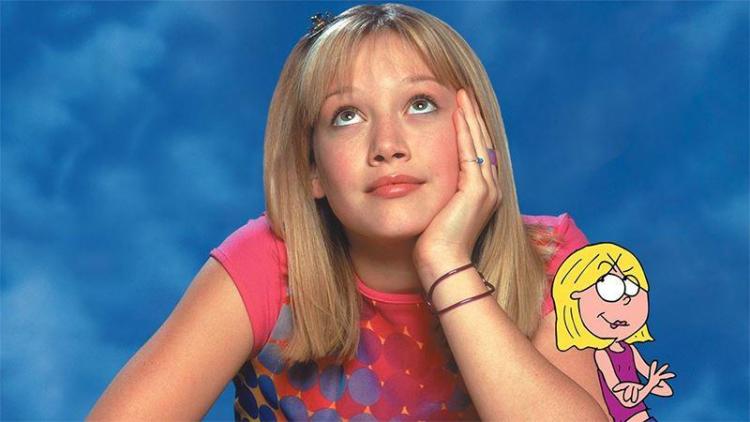 Back in the early 2000s, Lizzie McGuire was the show that defined an era, and the one that made a star out of Hilary Duff. With it's relatable coming of age plotlines, age-appropriate but non-condescending humour, and obsessive love of scrunchies, the show was a cultural phenomenon to match the likes of great sitcoms like Full House or Saved By The Bell, and it quickly developed a devoted fanbase that rushed home from school everyday to tune in.
That's why it might be hard to believe that the show actually only lasted two seasons. Granted, there was 31 episodes in the first season and 34 in the second (which lasted three whole years), but two seasons was short even for a Disney Channel show. Even worse, the show was never even given a proper series finale or an official cancellation order. Instead, Disney had Lizzie make the move from TV to film with 2003's The Lizzie McGuire Movie, where Lizzie travelled to Rome to become a popstar and find true love. At one point, the film was meant to have a sequel, but when negotiations broke down between Duff's representatives and Disney over pay the film was forced to act as an impromptu series finale, with fans never really learning what happened after Mcguire returned from Rome.
That's why it's all the more exciting that Lizzie McGuire may officially be coming back to our TV screens once more. In a recent interview with ET, Duff hinted that the show may be making a long-awaited return to TV - but cautioned fans not to get their hopes up.
While we have little news on what the series would be about or who would return to co-star as of now, it's plausible that Lizzie could even return to the Disney Channel as early as next year. A similiar timeline worked for That's So Raven spin-off Raven's Home, which returned to the iconic channel just a year after it's announcement.
This isn't the first Lizzie McGuire spinoff that's been in the works. Back when the show first ended, it was reported that Hilary was set to reprise the iconic role in an ABC spinoff where Lizzie goes to high school, but that too was nixed after Duff and Disney couldn't come to an agreement on her salary.
Later on, there was a pilot shot for a show called alternatively Stevie Sanchez or What's Stevie Thinking?. Set to follow the story of Miranda's younger sister Stevie after she moved to Australia so her parents could work at a zoo (who even came up with that?), the show was set to feature the Disney debut of a young Selena Gomez in the titular role. Like the high school spinoff before it, Stevie Sanchez never made it to air.
Your thoughts?