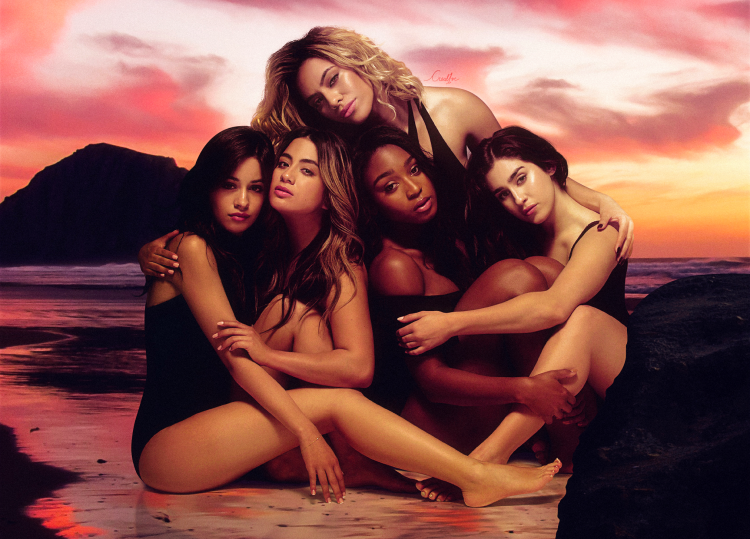 Fans of Fifth Harmony - or Harmonisers, as anyone under the age of fifteen would know them as - were left disappointed on Friday night after one of the five voices, that belonging to Camila Cabello, abruptly departed the group's Missouri concert halfway through the show.
Following the quintet's performance of their single 'Boss', Cabello left the stage for what her bandmates initially described as a temporary "wardrobe malfunction". Disappointingly, though, Camila never turned to the stage, forcing the remaining members to finish off the last seven songs in their set as a four-piece.
Camila later explained her decision in a Snapchat video posted on Saturday morning.
"Hi Missouri, sorry I couldn't finish the set last night," she said in the video. "I was having too much anxiety and couldn't finish it… I'm truly sorry."
This came after she posted a cryptic and much liked Tweet following Friday nights show.
In 2015, Camila spoke publicly about her anxiety for the first time during a cover story with Billboard Magazine. "I was having terrible anxiety, nonstop," she stated back then. "My heart would beat really fast the whole day. Two hours after I woke up, I'd need a nap because my body was so hyperactive. It was so eff – sorry, but it was so fucked up. I was scared of what would happen to me, of the things my brain might tell me. I realized the stuff I thought was important isn't worth my health. Now I write in a diary every day, work out and meditate."
In a post Tumblr-landscape in which mental illness is the new selling point, the word "anxiety" seems to be the 21st century's version of "artistic differences" or "exhaustion" - aka, a bullshit excuse for celebrities to use when they want to get out of a commitment. Camila's use of the terminology is eerily similar to Zayn Malik's use of the term which, coupled with "stress", lead to his departure from One Direction. Malik later used his "anxiety" to get out of performing at the Capital Summertime Ball, taking to Instagram to talk about the decision.
It appears that Camila was able to make it through Sunday night's show in Dallas, although it remains to be seen if her anxiety recurs or not. In the meantime, those fans who were tired of seeing her hogging the spotlight can enjoy this performance of 'Work From Home' sans Cabello in the video below.
 What are your thoughts on the situation? Is Cabello's anxiety a serious enough issue for you to forgive her absence, or is she just using her pain as an excuse to plan her next move as a solo artist? Let us know your thoughts in the comments below!