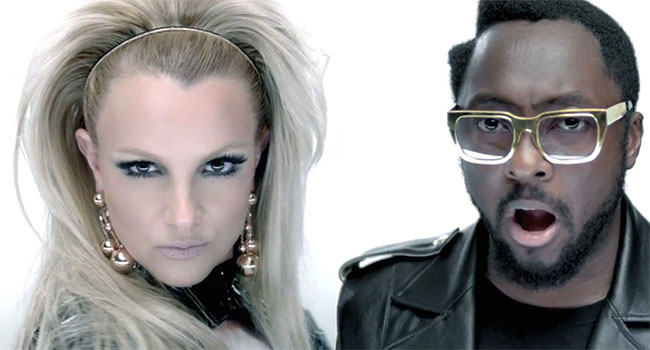 Remember when the collaboration between Britney Spears and will.i.am, 'Scream & Shout', was all over the airwaves back in 2012? The song was a major hit for both artists, solidifying will as a solo star worldwide while giving Britney the much-needed comeback bop she deserved after a string of unsuccessful singles.
But what you might not have realised is that the song was actually subject to a large-scale legal battle enacted by English singer Tulisa. Tulisa, who had a moderately successful career both in group N-Dubz and as a solo musician before becoming a judge on X Factor UK, was originally given the beat to write to and crafted a song alongside Jean Baptiste entitled 'I Don't Give A Fuck'. As a side note, a song allegedly by Tulisa entitled 'I Don't Give A Fuck' has been online for a few years, but we don't see any similarity between that and 'Scream & Shout'. Either way, the track was ready to be released on her album The Female Boss, but the song's producer Lazy Jay didn't want her to have it and instead passed it onto will. "Tulisa wrote to that song before I did – this is the truth," will stated in an interview. "But the producers of the beat…didn't want her to have it."
This is where it gets weird. Tulisa's lyrics were allegedly used by will and Britney without her permission, even though she was never credited as a writer for the track. But the oddest thing is that Tulisa's vocals can allegedly still be heard on the final track, with Brit's voice just laid over the top. I have to admit I can't personally make her out, but at least that somewhat explains why Britney raps in an English accent throughout.
Regardless of what we can hear, Tulisa proved her case enough to win the five year-long legal battle, and has earned herself 10% of the publishing rights and income for the track. Although we're sure will and the other writers weren't too happy about it, they do have something to shout about. All proceeds from the sale of the song have been stuck in legal limbo ever since it's release, and now that the lawsuit's been resolved it should mean a tidy payday for all involved.
What do you think about Tulisa's big payday? Can you hear her in the final version of 'Scream & Shout'? Sound off in the comments section below!