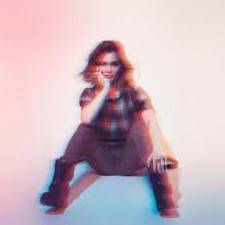 ---
Similar Content

By

GrotesquelyFamous

What is the name for 'Song 1' from Sky's Soundcloud? People either say 'Cherry Bomb' or 'Cobra'
 
 


By

Music Xclusive

Hello to you all, merry christmas 
Like last year, I will give you a list of my personal leaks/unreleased/demos this year. Here's my list :
 
1.   Female singers :
Avril Lavigne : In Touch/ Warrior (Demo)
Madonna :   The Rain Tapes (Erotica Demos)/Be Careful/Never Love A Stranger/Frozen (Demo)/Nothing Really Matters (Demo)/Like A Prayer (Demo)
Bebe Rexha : My Own Worst Enemy/ Guaranteed For Life
Dua Lipa : Telling Like It Is
Christina Milian : Cat Fight/ Say That You Want Me
Leona Lewis : Love Killer
Jessica Sutta : Drown In Me/Don't
Poppy : Heavy Metal/Renegade
Selena Gomez : Girl Crush
Demi Lovato : The Beauty/Proof/Somebody New
Sia : 2 Beautiful
Carly Rae Jepsen : Believe In You/ Sun On You/ 10.000 People
Meghan Trainor : Curves/Caribbean Love/Hard To Please/Have You Now/Red Flare/Ain't Your Mama/Cherish You/Claustrophobic
Marina : There's Nothing Wrong With You/Worth It/ Please Don't Call Me
Hilary Duff : If I Fall/ Hurts/ Wherever We Go/ Wild Night Out/Feel Alive
Rita Ora : Champagne Lights/Could It Be
Fergie : Men All Pause/Dancin
Julia Micheals : Too Much
Tinashe : Underneath The Lights/The Same/Taboo/Make Me/Fashion Nova/Fearless (Demo #1)
Kesha : Birthday Suit (Demos)
Nicole Scherzinger : Last Goodbye
Lana Del Rey : Wild On You (Color Blue)/ Sad Girl (Demo)/Fuck My Way (Demo)
Charli XCX : Blow Your Mind/Champion/Pop The Balloons/ 100/ 1 2 Bamboo/ Rain Over London / Heartbeat/ Beat You At Your Own Game/ Party Party/ NYC (The Way Out)/ GENERATION BRAINDED/Get Dirty (2014 Version)
JoJo : Waiting For You/ Painkiller
Lady Gaga : I Wanna Be With You (Dope demo)
Gwen Stefani : Overdose
Sky Ferraria : Guardian
Zara Larsson : Confession/Follow You
 
2.   Male Singers: this one is for you @Marin
Travis Scott : Rodeo (Demos)/Blame/Left Cheek, Right Cheek/Hot Sauce (Version #2)
Kanye West : NewBody/Hurricane/Last Name/Ultimate Lie/Spread Your Wings/ Hurry/On Sight (OG)/Black Skinhead (OG)/Jealous
Drake : Boo Hoo Hoo
Nick Jonas : Wrong/Pressure/Flawless
Shawn Mendes : Love Me Or Leave Me/Satisfied/You Make Me Feel
Charlie Puth : Love Game
Ed Sheeran : Cold Water/No Love For The Lonely
Chris Brown : Technology (Demo)/Daylight Savings
Justin Bieber : Double Negative/Trust Me/Supermodel
Post Malone : Stoned/Feel [OG] (feat. Rita Ora)/Me Or Us
What are your favorite unreleased songs by your artists? comment below
 


By

Music Xclusive

post any information here on any songs you think might leak soon or you have a feeling that they might and why.