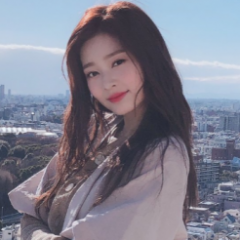 ---
Similar Content

By

Rose

I'm late but oh well 
The title track is actually a cute song and so is the choreo, it just sounds a lot like "Heart Shaker" in my opinion. My ranking of the mini-album is What Is Love? = Ho! > Sweet Talker > Dejavu > Say Yes


By

Rose

the official LOONA twitter account @loonatheworld reveiled the 12th member of the upcoming girl group just a few minutes ago; Olivia Hye!
 
This means they're officially complete and we will finally see LOONA OT12 in action and the new subunit will be revealed soon! I'm looking forward to hearing her single, photobook and music video, and to their first performance as a group as they're currently my favorite kpop girlgroup and I really hope they'll go far with success, they deserve it so much  
 


By

Capsule

Please login or register to see this link.