We've had some people tell us that they're unable to send messages to members because their inboxes are too full. Please don't forget to check your inbox and delete old messages to free up space so that you can still receive new ones!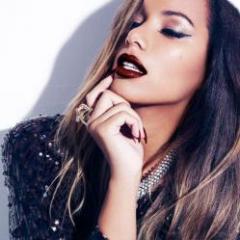 ---
Similar Content

By

liberation

Please login or register to see this attachment.
 
This friday (May 11th) Delta Goodrem is releasing a soundtrack for the TV minisseries "Olivia: Hopelessly Devoted to You", in which she plays the singer Olivia Newton-John and performs some of her biggest hits.
 
01 You're the One That I Want (feat. Dan Sultan)
02 I Honestly Love You
03 Physical
04 Magic
05 Hopelessly Devoted to You
06 Xanadu
07 Let Me Be There (with Olivia Newton-John)
08 Today (feat. Georgia Flood)
09 Till You Say You'll Be Mine
10 Anyone Who Had a Heart
11 If Not for You
12 Trust Yourself
13 Love Is a Gift (with Olivia Newton-John)
 
I can't wait to hear her version of 'Physical'! When it comes to the new album, i guess that she really abandoned 'Think About You' and this will be just a promotional single since the music video was never released and it would be kinda useless to release it at this point.
 
 


By

liberation

The iconic australian princess released the second single of her upcoming album. Actually i'm not sure if it's the second single or just a promotional release for the Commonwealth Games since we're still getting the music video and the remix EP of Thinking About You in the next days.