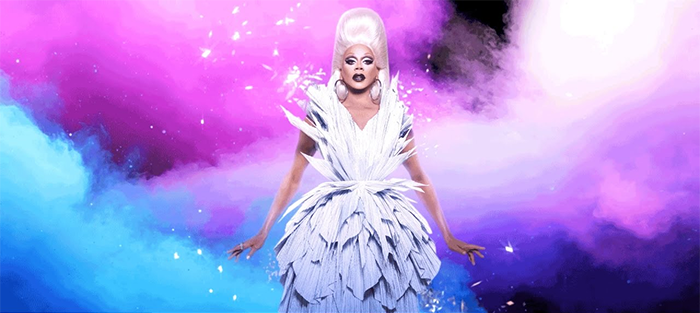 Another week, another Rupaul's Drag Race recap. And while last week's episode suffered from a sense of total predictability and boredom, this week's brought the show's classic mix of "WTF am I watching" ridiculousness and "OMG this is amazing" talent, as well as an elimination which I don't think anyone expected at this point in the game.
Three episodes in, and the mini-challenge seems to have gone the way of Gia Gunn's penis; and while everyone misses the irreverence and fun of those challenges, I have to say that I think given the huge amount of queens we have to show off during this season it's not a bad idea to put the focus on the personalities over the tasks. Scrapping the mini-challenge allowed the queens to talk about, for instance, their own personal experiences with the shooting spree at Pulse Nightclub which had happened mere months before filming; and it was super emotional to hear that Trinity, who had once been crowned Miss Pulse, had performed at Latin night one week to the day before the mass shooting. Cynthia, who was originally scheduled to perform at Pulse on the evening of the shooting, had rescheduled her appearance at the last minute only to have one of her fans enter Pulse that night, unaware of her cancellation, and never leave again. It was a truly emotional, if clearly set up, moment, and one that made the following frivolities seem somewhat insincere. 
The main challenge this week consisted of designing an outfit fit for a princess, with a backstory and terrifyingly animated Disney-esque sidekick to match. Peppermint took a traumatising experience from her childhood in which she nearly burned her house down as inspiration for her princess, while Sasha Velour had a criminally underrated turn as The Princess of Selfdoubtia, the only character with a fully fleshed out storyline and some semblance of a social message. Trinity took the win thanks to her straight-shooting redneck sidekick, one which the judges thought showed off a new side of her personality; but while she was stunning for sure, there seems to be a wall built up around Trinity which I find hard to break down. 
With her messy, basic mermaid outfit and lack of a coherent storyline, Farrah Moan seemed a surefire choice to go home, despite being overall one of the most polished queens this season. Which is why we were all a little surprised when the bottom two this week consisted of fan favourites Kimora Blac and Aja, both of whom were critiqued for their confused princess backstories despite sickening runway looks from each.
I have to say that when I saw Aja was going up against Kimora I thought it was for sure her time to go; but she proved herself to be one of the show's most formidable lip sync opponents ever, turning every move into an opportunity for a jump and/or a split. Kimora really had no chance against the level of fiest Aja showed tonight. Just look at the difference in their death drops.
With this week's lip sync, Aja proved herself as more than just an Instagram queen: she's a strong player who'll surely go far in the game, and one who seems more instantly likeable than the smug personalities of Trinity or Valentina. Aja's had her chance to shine; all we can hope is that it's Charlie's turn next, because that queen from across the pond was serving major looks tonight and we know she has a whole lot more to offer than what she has so far.