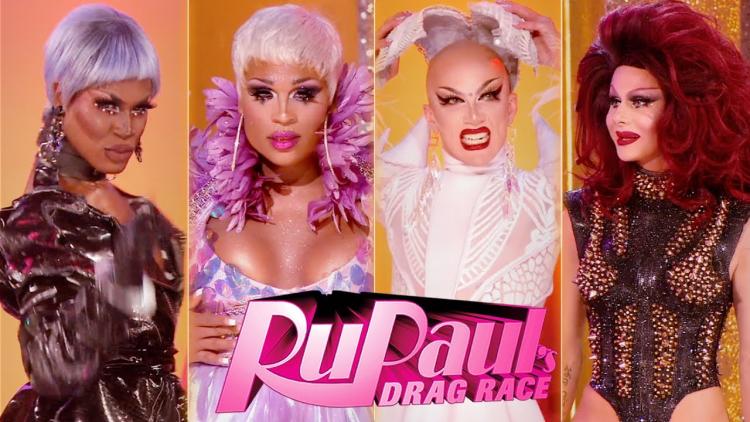 And we've finally made it! Tonight's episode of RuPaul's Drag Race, 'Grand Finale', is as the name implies - the last in a season which at some points seemed to stretch on for an eternity. The first half of the episode was pretty dull without the typical chats we've had in previous years (those were all covered in last week's reunion episode) so I won't go too deeply into that, although I would like to ask whether anyone else noticed that Katy Perry's contribution to the episode was clearly edited in completely last minute and not even shown to its recipient, Sasha. What was even going on with that?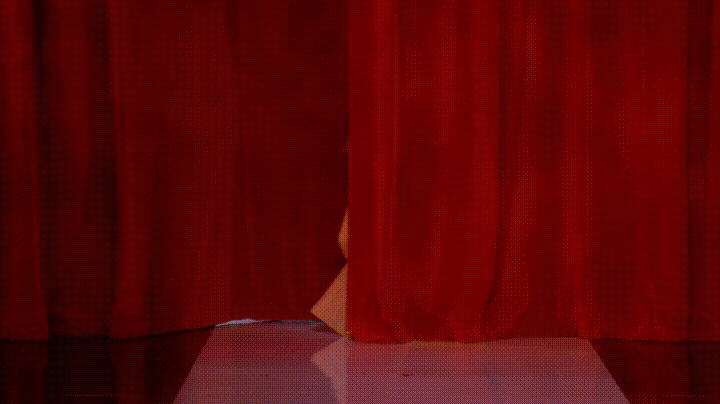 I quite liked the conceit of the lip sync smackdown and the drama it brought to the competition, although I have to say that the execution was a little messy. Hopefully if the show decides to pull it out of the bag in future years they'll switch things up a bit - it could be so fun to have the lip sync couples determined by a social media vote instead of a wheel of fortune that's used a grand total of once and then discarded.
Trinity made a brave move by choosing to lip sync to Britney's 'Stronger' against Peppermint, and while it didn't quite pay off you have to admire her (perfectly tucked) balls. It was obvious who the winner would be when Trinity ripped off her skirt and Peppermint ripped off her whole outfit (and wig), but Trinity didn't give up and put on a great performance anyway. Trinity was never really my favourite queen, but she grew on me steadily all season I was surprised at how sad I was to see her go.
Trinity's decision to battle Peppermint of course set up Sasha against Shea for Whitney's 'So Emotional', in what might have been a loss for their friendship but in what was definitely a win for reality TV. These two won several challenges together as a unit throughout the series so to pit them against each other was a twist worthy of All Stars. Honestly, I've never quite gotten the hype around Shea. Her drag aesthetic is always polished and she seems passably talented at everything she does, but I've never really seen her bring anything new to the table. She's not the worst of the bunch but she's not the best, and in my opinion her lip sync reflected that. Sasha would have emerged the victor here with or without the roses reveal that kept all eyes on her throughout the whole performance.
And so it was that Peppermint and Sasha, two newly legendary lip syncers, took to the stage to battle it out. I had higher hopes for Peppermint's final lip sync, given how high-energy and hilarious her moves were on the main stage earlier in the season. But Peppermint seemed to have lost some of her freshness, repeating the same moves she had earlier in the night and often seeming to struggle her way through the lyrics Valentina-style. On the other hand, I wasn't sure what to expect from Sasha, who I admit I wrote off as too "serious" to pay too much attention to lip syncing. She definitely was serious, but that didn't make her lip sync any less entertaining, and she brought a whole lot of passion to Whitney's 'It's Not Right, But It's Okay'.
Even with Peppermint's admittedly sub-par lipsync, the crowning really could have gone either way. I've said this all season long so forgive me for sounding like a broken record, but since Valentina left there really hasn't been a clear winner for me and that confusion continued right up until the final two. On the one hand, Peppermint is the first openly trans contestant on the show and I can see the execs wanting to make amends to that community for the whole "she mail" debacle by crowning her the winner. On the other hand, Sasha represents a truly unique form of drag and her branding is incredibly strong and instantly recognisable. I truly would have been happy with either of these girls being crowned the winner, but if we're basing our decisions purely on their performance in the last episode then I definitely think the right girl won.
   So what will a Velourian future of drag look like? According to Sasha, she's planning on continuing her regular art meets drag magazine, and she's planning to take her show on the road to expose her form of artsy drag to the rest of the world. Unlike queens like Adore or Alaska, I can't really see Sasha's form of drag crossing over into the mainstream. But she will definitely do a lot to educate a growing majority of Drag Race fans who are white, female and young and who don't necessarily know about the history of the art form. In that respect, at least, it's a win all around.
I set out writing these 'ruviews' as a challenge to myself, and I'd be lying if I said that it wasn't a total struggle trying to make it through some of these episodes and coming up with things to write about when so little happened. But I've had lots of fun working on them and I myself have learnt a lot about drag history and just what I expect in my reality TV. It's been great fun discussing the show with all of you and I can't wait to do it again next season! Until then, let me know what you think in the comments below and don't forget to keep in touch. Have a blessed day, and stay sexy!