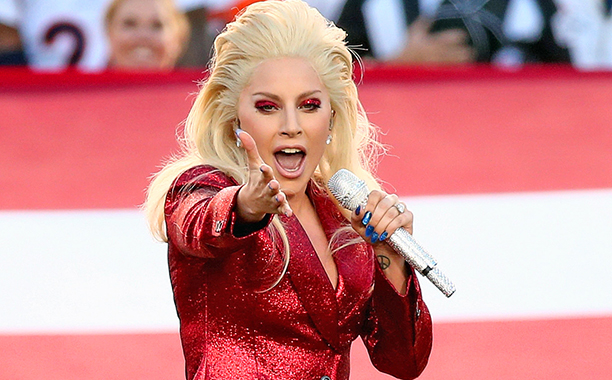 Little Monsters may soon have reason to celebrate - for word on the street is that their Mother Monster, Lady Gaga, is set to take on the 51st Super Bowl half-time show next year.
Fresh off the high heels of several of her other pop girl competitors performances in the last few year (including Beyonce and Katy Perry), Gaga is the latest act rumored to be taking the big stage. According to US Weekly, the plans are actually definite, with an anonymous source confirming that Gaga is set to take the stage at NRG Stadium in Houston, Texas, on February 5, 2017.
Despite this, the Washington Post is arguing that the US Weekly article was falsified, saying that the magazine ignored an "on the record response". For their part, the NFL has refused to confirm or deny the news: although they are implying that conversations with Gaga have definitely been taking place.
"We have had conversations with several fantastic artists about the Pepsi Super Bowl Halftime Show," said Natalie Ravitz, senior vice president of communications for the NFL. "However, at this point we do not have a final decision. We're happy there is so much excitement about the show." Knowing the sneaky moves businesses like this sometimes make, we wouldn't be surprised if the NFL was simply leaking some unconfirmed news to garner some audience reaction about a Gaga feature before committing either way - a similiar thing happened with Taylor Swift earlier this year, although there was no follow up as to whether the rumour was true or not.
Of course, this wouldn't be the first time that Gaga took on the big Super Bowl Stage. She wowed the crowd earlier this year with a well-received powerful version of the National Anthem performed just before Coldplay's big set.
What do you think of a proposed Gaga performance? Is she the right choice for the show, or would you prefer to see another artist take on the role? Let us know what you think in the comments below!