The devil has spoken. 

In a world where Kim Kardashian defends a racist Jeffree Star (and then apologises) and Porcelain Black stands by Donald Trump's side, we are no longer surprised when we hear news about other ignorant celebrities sticking with these disgusting human creatures. Once relevant celebrity Paris Hilton simply had to add her five cents into the discussion as she defended her family's longtime friend Donald Trump and his "grab them by the pussy" comment in a new interview.
The 36-year-old heiress started out the interview by stating that she didn't actually vote for Donald Trump in the recent election because she didn't vote at all, even though she stated in an interview that she had.
The old perverted Cheetos-lookalike further admitted to watching Paris's infamous One Night in Paris film, even though he has known her since she was a 12-year-old girl. Paris told Marie Claire that Trump watching her sex tape "wasn't creepy at all. He's not like that at all, he's always been so respectful."
She was also asked if Trump's "grab them by the pussy" line bothered her. In response, she stated, "I've heard guys say some pretty crazy things. Like, worse than that. So I think that when someone doesn't realize they're being filmed or recorded, they say things. Especially with a guy." She went on, "So I think it was kind of just one of those things where you're with someone – I've heard guys say the craziest things ever, because I'm always around guys, and I listen to them speak. So I definitely don't think he would just say that."
Paris fell even deeper into the shithole when she was asked about the claims made by several women stating that he had sexually harassed them. Paris said:
Quote

I think that they are just trying to get attention and get fame. I feel like, a lot of people, when something happens all these opportunists will come out. They want to get money or get paid to not say anything or get a settlement when nothing really happened. So I don't believe any of that. And I'm sure that they were trying to be with him too. Because a lot of women, I've seen, like him because he's wealthy and he's charming and good-looking so I feel like a lot of these girls just made the story up. I didn't really pay attention to it. I heard a couple things about it. I don't believe it.
Later, Paris DMed popular Twitter account PopCrave to clarify that the words were taken out of context.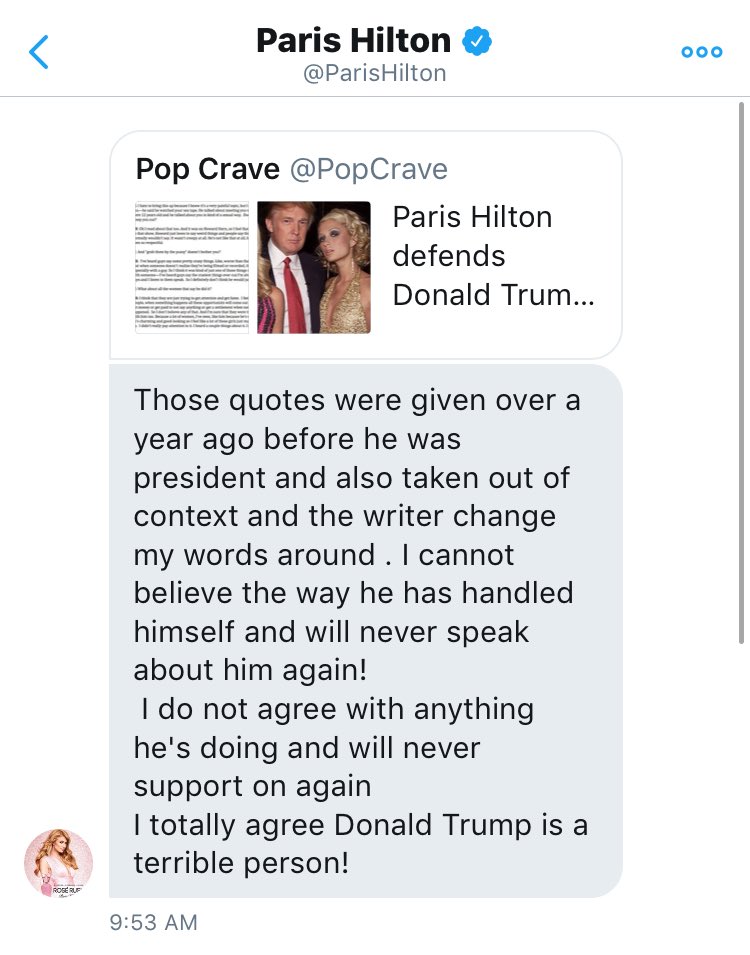 But is it too little too late? Let us know your thoughts in the comments down below!