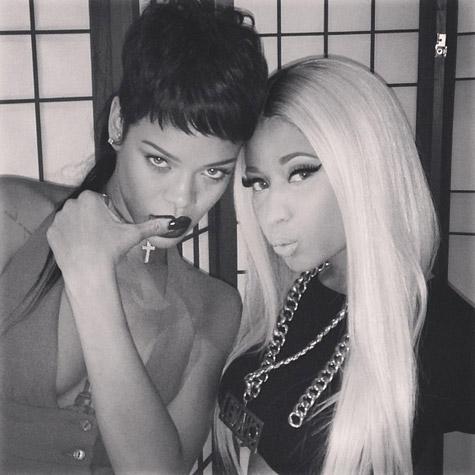 Major Lazer – aka Diplo's group – has revealed that his smash hit "Lean On" was at one time turned down by both superstar Rihanna and hip-hop princess Nicki Minaj.
Sitting down with Time Magazine recently, Diplo revealed that the song was originally written by MØ as a slow reggae jam – a demo of which leaked online recently – before it was pitched to both Rih and Nicki.
As it turns out, however, Diplo views the rejection as a blessing in disguise. In his words:
MØ sounds better than anybody was going to sound on that record. All we want to do is make the records feel like classics, even though they're feeling progressive and strange to a normal ear.
I can't lie – I'm kind of happy about this news. As much as I love both Rihanna and Nicki, and they definitely do well with any island-vibed song, I really can't see either of them singing this tribal smash as well as M
Ø
can – somewhat ironic given that out of the three, she's the only white girl in the group.
What do you think about the idea of Nicki or RiRi jumping on "Lean On"? Do you think they could have rocked it, or did MØ make the track what it is today? Let us know in the comments below!