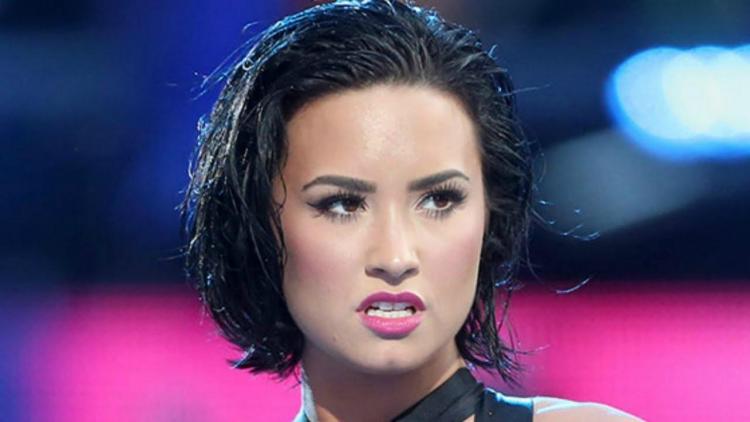 Demi Lovato is facing backlash online following a "prank" that hoards of her fans are describing as sexual harassment.
In a since deleted tweet Demi made on Sunday, she responded to a question from a fan asking about the best prank she's ever pulled. Demi replied with a story which involved her hiring a prostitute in Vegas to "surprise" her friend Max by walking into his room and touching his genitals without permission.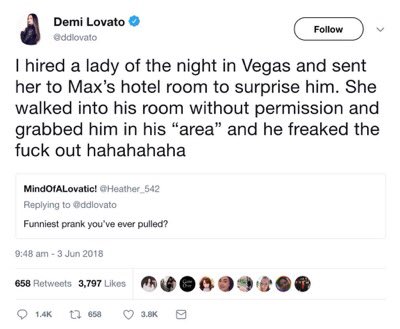 It didn't take long for the tweets to start rolling in, with Lovato being accused of sexual harassment and insensitivity by hundreds of her onetime fans. In response, she returned to Twitter to apologise for what she called a "simple mistake", and to imply that she too had been abused.
The song which Lovato refers to is 'Warrior', a track off her 2013 album DEMI. While fans have speculated for a while that it may be about her abusive father, the revelations of sexual abuse give a new twist to the lyrics, especially those in the bridge:
Quote

There's a part of me I can't get back
A little girl grew up too fast
All it took was once
I'll never be the same
Now I'm taking back my life today
Nothing left that you can say
'Cause you were never gonna take the blame anyway
While we sympathise with Demi, we wonder how she could make a mistake this obvious. "Pranks" about sexual abuse didn't warrant blinking up until a few years ago, but in the age of #MeToo and #TimesUp it's incredulous how she could not only organise the situation in the first place, but tweet it to millions of people afterwards.
For the record, even though Demi described the "Max" in question as freaking out, he seemed totally unbothered by the prank in hindsight.
What do you think of Demi's Twitter drama? Was it a harmless prank or something more sinister? Let us know in the comments down below!