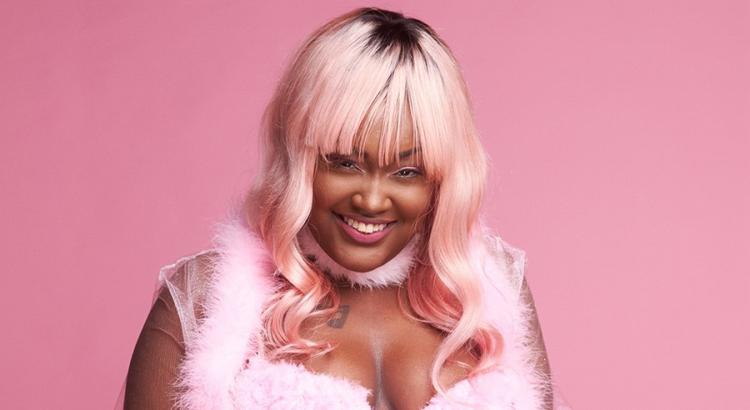 It's hard to believe that Elizabeth Eden Harris, better known by her rap name CupcakKe or her official title Her Majesty, has been in our lives for over two years. The youngest pop icon in the game first broke through back in 2015, when her iconic music videos for 'Vagina' and 'Deepthroat' went viral online for their incredibly deep and thought-provoking lyrics, and she's shown no sign of slowing down. Since then, CupcakKe has released two amazing mixtapes (Cum Cake and S.T.D. (Shelters to Deltas)) - as well as two albums - (Audacious and Queen Elizabitch) - for her fans to enjoy, while spreading the good news to other genres with features on songs from the likes of Charli XCX and K.I.D.
It's a testament to the versality and range of her lyrics that CupcakKe's tracks can be transplanted so seamlessly into other artists music, a quality that's shown not just with her official collaborations but also with the fan-made remixes of her songs which have populated the Internet ever since her arrival. CupcakKe's fanbase is an avid one, and along with their daily interactions with the queen on Twitter, some fans have created entire YouTube and Soundcloud accounts dedicated to working CupcakKe's iconic lyrics into the instrumentals of other artists. Today, we'll be looking at the ten best mash-ups that have been created as proof of CupcakKe's amazing power to cross borders. Enjoy our list and don't forget to list any that we may have missed down below in the comments!
10. CupcakKe - Vagina vs. Aqua - Barbie Girl
Perfect For: Teaching your younger nieces and nephews about the birds and the bees with their Barbie dolls.
9. CupcakKe - Vagina vs. Azealia Banks - 212
Perfect For: Impromptu subway parties with people who like hard EDM beats but don't like racist, homophobic, sexist psychos.
8. CupcakKe - LGBT vs. Lady Gaga - Born This Way
Perfect For: Pride Month. All day, every day. Gaga alone wasn't enough to bring down the current reigning Queen of Gay Madonna, but with CupcakKe's help she definitely has a fighting chance.
7. CupcakKe - Vagina vs. Ariana Grande - Into You
Perfect For: The funerals of deceased terror victims. This track is hot like the fire of a thousand ISIS explosions!
6. CupcakKe - Vagina vs. Katy Perry - Chained To The Rhythm
Perfect For: Blasting through the corridors of your fake live-in promotional home when your throat gets dry from talking too much shit about Taylor Swift.
5. CupcakKe - Vagina vs. Selena Gomez - Wizards of Waverly Place Theme Song
Perfect For: Your entire puberty experience. This song will help get you through your awkward phase while you date a douchebag, develop lupis and get a boob job!
4. CupcakKe - Spiderman Dick vs. Demi Lovato - Cool For The Summer
Perfect For: When you get sick of pretending to be a lesbian and start harassing your Tinder match for some dick.
3. CupcakKe - Deepthroat vs. Lady Gaga - Telephone
Perfect For: The homosexual daydreams you have of what it might sound like for Lady Gaga to actually be relevant in 2017.
2. CupcakKe - CPR vs. Lady Gaga - Do What U Want
Perfect For: When you want to be a #WokeQueen and you replace a seedy old black rapist with a talented young black rapee.
1. CupcakKe - CPR vs. Selena Gomez - Birthday
Perfect For: Your birthday. Or anyone else's. In other words, any day of the year.