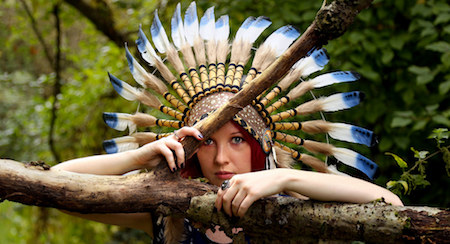 I'm a strong advocate for speaking up about racism, homophobia, and transphobia, but does it ever come to a point that Social Justice Warriors (dubbed as "SJW" on Twitter and Tumblr) become a nuisance? Their messages come with good intentions, however when they try to speak up and bring their ideas into fruition, they attack and use radical actions along with sometimes having just flat out ridiculous beliefs.
One of the most notable reasons as to why Social Justice Warriors could be seen as a nuisance, is the constant searching and "exposing" of old tweets, comments, and speech's saying something problematic and using them against over whoever it may be. This could extend to a random user on Twitter who they are arguing with, a politician, or another celebrity. A lot of the time these comments come from a time when the particular person was young and or ignorant, why should a person be punished and attacked if they didn't know any better? People can learn from their mistakes, and something they said 5 years ago shouldn't come back and haunt them, no matter how problematic the statement was. If your parents were racist and you lived in the south, you will probably be racist too! Is that an excuse for being racist? Hell no, but if you later become educated on the topic, you shouldn't be punished.
Secondly, some of the things Social Justice Warriors advocate for are just plain ridiculous. Cultural appropriation happens to be one of them, a very controversial topic, mostly because it is taboo to the majority of the world. Cultural appropriation mostly started on the internet, which contributes to a lot of the reason why it is so clouded and no one knows what it is, people add many things that shouldn't be dubbed as cultural appropriation into the mix. Appropriating items such as Native American headdresses and bindis are definitely a real form of cultural appropriation, because it goes to the extent of offending something sacred to them, culturally or relilgiously. Although, things such as "appropriating hair styles" such as cornrows or box braids, is where I draw the line. Is wearing cornrows, as a white person, actually offending people? Or are they just sensitive and looking for something to be livid about? The answer is the latter, cornrows don't have any sacred values, they're a hairstyle created by black people to help control the hair, but why can't the hairstyle be embraced and used for fashion?
There are definitely Social Justice Warriors that are wholesome, fight for the right battles and are respectable, although I just can not ignore the growing amount of Social Justice Warriors that are making a muck of the community and defaming other Social Justice Warriors. I have read numerous "horror" stories about some people's Social Justice Warriors experiences, to the extent of stalking and constantly harassing someone for something they said years ago! We definitely need people fighting to end social injustice in the world, but they can not be a nuisance like some of today's "Social Justice Warriors", and hopefully we will see even more respectable Social Justice Warriors grow from today's youth. Just because some Social Justice Warriors are a nuisance does not mean we don't need to abolish racism, homophobia, transphobia, along with many other problems in the world.