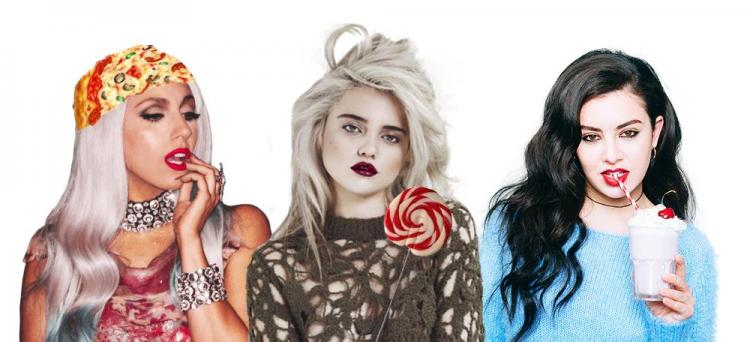 With more music at our fingertips than ever before, one of the biggest challenges an artist can have is to truly build intrigue around their new project. It's a challenge that's made even more difficult the longer this hype has to be sustained for - which, depending on record label scheming or personal dramas, can range anywhere from weeks to years.
And the consequences that can occur for an album when that hype isn't sustained can be severe. Take Rita Ora's second album Phoenix, which landed at #2 on our Best Albums of 2018 list, but stalled at a measly #11 on the UK charts and only #79 on the US equivalent. Ora had a UK hit with the Ed Sheeran-penned 'Your Song', which hit #7 on the UK charts back when it was released in May 2017; but it took another five months for second single 'Anywhere' to be released. By the time 'Girls' came around seven months after that, fans had all but forgotten about Rita's second album, and the lukewarm reception towards that song didn't help them remember. When the album was finally released six months later, interest was at an all-time low, and even the world's greatest album would have been a flop.
In this list, we'll be looking at five different albums that have managed to sustain interest, in many cases over several years. At this point, all but one of these albums has been confirmed for release in 2019: although we all know how transient Twitter confirmations can be. After all, two of the albums we were looking forward to in 2018 have still yet to be released.
5. Charli XCX - TBA
The journey to Charli XCX's third album has been a long one. Immediately after her second album Sucker was released, Charli revealed she had a punk album ready to go, but this has remained unreleased. In 2017, she further revealed that she'd recorded a whole album over a 24 hour period with A.G. Cook, but this has also failed to manifest. 'After the Afterparty' and 'Boys' were both billed as singles for an upcoming album, but this seems to have been bypassed in order for Charli to focus on her mixtapes, Number #1 Angel and #Pop2. '5 in the Morning', 'Focus', 'No Angel' and 'Girls Night Out' were all released last year as stand-alone singles, but Charli confirmed that they weren't intended for any particular album.
And then towards the end of 2018 Charli released Troye Sivan collab '1999', which seemed like yet another start to the era. Charli even stated that if the song hit top ten in the UK that she would confirm an album release for 2019, but she ended up with egg on her face when the song only peaked at #13. Regardless of whether we do get a full length album from Charli or not in 2019, we're sure that we'll hear from her either through official releases or leaks, and as pop's most interesting star we're sure she'll have something interesting to say.
Sky Ferreira first confirmed the title of her second album in a Tweet back in 2015, and ever since then it's been a constant on lists of the most anticipated albums of the year. Sadly, it seems as though we're no closer to hearing the album now than we were four years ago. Sky takes to social media once every six months ago to give her fans a half-hearted mysterious update on the album - the latest Instagram post, released in June of last year, said that the album was "FINALLY happening" - but other than that, we've had no concrete confirmation of a release date or tracklisting.
In truth, all that fans have been able to glean about the album is from assorted social media posts that they've jigsawed together into a rough estimate of what it will sound like. Ferreira has described the album as "A little heavier", saying "It's not going to be an electronic album completely - it's going to be a blend of everything." She's also confirmed at least ten songs for the album, including 'Guardian' which she debuted live and a cover of Morissey's 'Last of the Famous International Playboys'.
But if Ferreira's track record is anything to go by, we wouldn't be at all surprised if all of these posts were just more red herrings. Her first album, Night Time, My Time, was fronted by at least five debut singles ranging from pop to electro to rock, and ultimately only one of them ended up on the finished product. Maybe all we can do as fans is sit back, trust the process, and wait for Sky to work her magic.
Even though we already have three official singles from Lana Del Rey's sixth studio album - 'Mariner's Apartment Complex', 'Venice Bitch' and the aptly titled 'hope is a dangerous thing for a woman like me to have - but i have it' - that doesn't change the fact that the era is still shrouded in mystery. Lana first announced the title of her upcoming album during an interview with Zane Lowe, where she also confirmed that it would feature 11 tracks and a surf-rock sound. With that said, Lana is known to change her mind about album directions at the drop of a hat, and given that she's been teasing newly written songs on Instagram frequently we wouldn't be surprised if the album had completely morphed at this point.
Either way, we may not have long to find out - Lana recently liked a tweet saying that the album would be out March 29th, and we'll almost definitely hear at least one more single before that.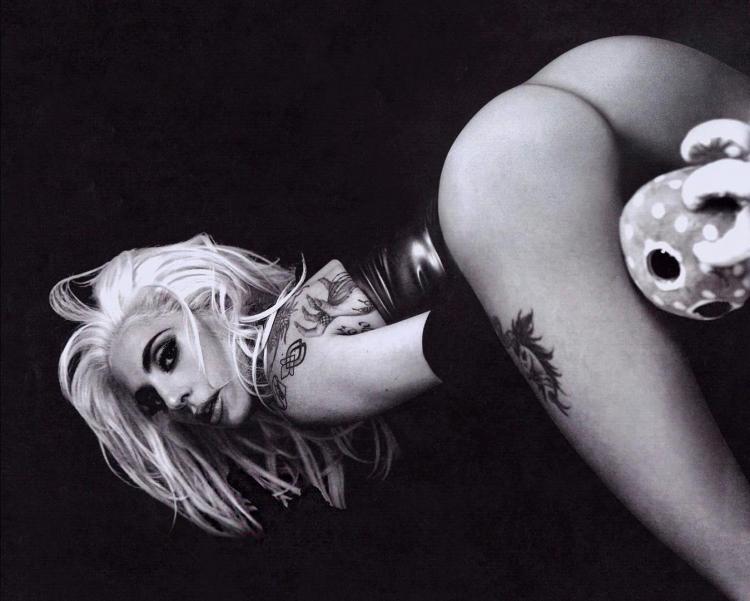 It seems like Lady Gaga has been in the studio every week since she released Joanne, but that doesn't necessarily mean we're any closer to getting her next album. After recording the A Star Is Born soundtrack, Gaga has possibly chosen to focus on recording her second collaborative album with Tony Bennett next, which may mean we'll have an even longer wait for her upcoming album.
With that said, there has been some very slow progression towards hopefully getting a body of work together. Over the past two years, Gaga has been in the studio with electronic producers such as Boys Noize, Sophie and Umru, none of whom collaborated on ASIB and who definitely wouldn't be working on a Tony Bennett album. Given how frequently Gaga scraps songs, we wouldn't be surprised if none of these made the final album, but we can at least maintain the hope for a return to dance-pop music from the queen herself.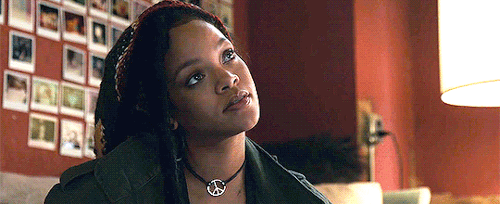 Over the past few years, it seems as though Rihanna has been doing anything but make music. Between appearing in Ocean's 8, releasing a popular makeup line and launching a well received collaboration with Puma, Rih's had little time to head into the studio and give her fans what they really want.
But that all seems set to change this year, with Rih confirming that 2019 is the year when she makes her official return to the music scene. In July of last year, we heard from multiple sources that Rih was focused on making a dancehall-inspired album as homage to her home country Barbados, along with a seperate pop album; but since then we've also heard from DJ Alesso that she's planning on taking over the dance charts with some well-timed collaborations. We wouldn't be at all surprised if all this things are true: a pop-dance record with dancehall influences sounds just like Rihanna's style, and if she plays her cards right it could be the album of the year.