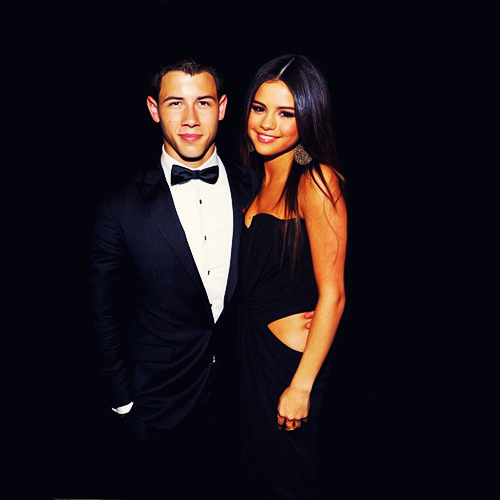 Playing at his Made in America festival set last night, Nick Jonas surprised the crowd with the tease of a brand new, never before heard song, 'Area Code'; and word on the street is that it's dedicated to a certain Disney Channel witch.
'Area Code', the second in a line of new Jonas songs after 'Levels' a couple of weeks ago, seems to describe a steamy encounter that Jonas has had - or at least the booty call he made to get it started. "I'm in your area code / I hit you up, are you alone? / So many places this could go / Oh yeah, oh yeah, oh yeah / I'm fucked up, you don't even know / Baby, it's better that you don't / I'm guessing now my cover's blown," he coos, before the real kicker of the song comes in.
"You say I've never been good for you / You can't deny I gave it good to you," he sings - a direct reference, melody and all, to the newest Selena Gomez single, 'Good For You'. This wouldn't necessarily be a huge deal, if not for the fact that Jonas and Gomez have openly dated in the past; and that Jonas didn't really help matters by adding fuel to the fire as he retweeted several fan posts.
"Oh my gosh. Nick. Selena. Never thought I'd be saying this again! Area Code references 'Good for You.'", said one, while another commented, "When u hang out with Selena Gomez.'
Meanwhile, some fans are speculating that the whole debut of the track is a publicity stunt and that Jonas is simply planning to get Selena on the track for a verse. Writing from his official Soundcloud page on a stream of the song, Jonas implied that the song was unfinished, stating "I need someone to put a verse on this." We wouldn't be surprised if we heard the song on Jonas' upcoming album - but as a duet rather than a solo track.
What do you think of the song? Is it worthy of the attention it's recieving, or should we wait to hear the final product before freaking out? Let us know in the comments down below!