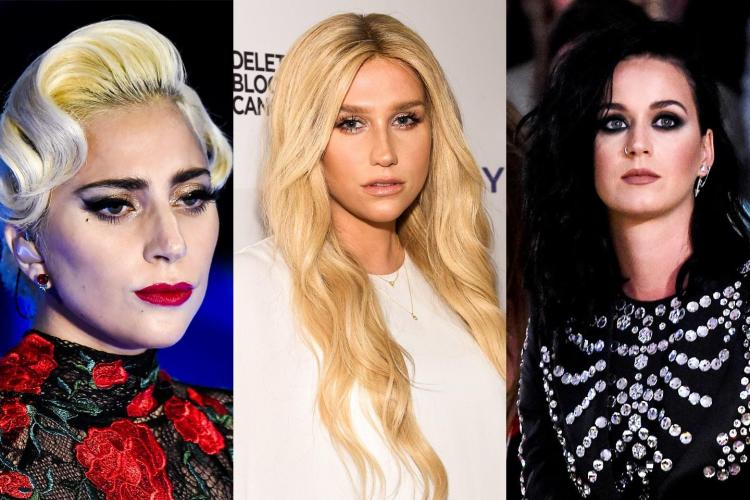 Back in June, we reported that Dr. Luke's legal team had demanded that Kesha hand over a group of select texts between herself and Lady Gaga as evidence in their ongoing defamation trial. According to Luke, the texts were proof that Kesha had defamed his name publicly by spreading three intentional lies about him: that he had raped her, that he had given her drugs against her will, and that he had also raped Katy Perry.
Up until now, those texts were under lock and key. But thanks to the transparency of the New York legal system, they have now been uploaded online for anyone to view as they please. The original document is online and is probably worth a look just for the sheer bizarreness of watching two major popstars texting like twelve year old girls, but if you don't feel like scrolling through pages of digital information you can read the full transcript below.
Quote

Kesha: I'm really upset with Katy perry

Lady Gaga: 

Lady Gaga: Did u do something

Lady Gaga: Sorry I meant her

Kesha: she could bring the whole thing to a head

Lady Gaga: Did she

Kesha: but she won't

Lady Gaga: Oh right

Lady Gaga: Yeah that is tough

Kesha: she was raped by the same man

Kesha: it's sick

Lady Gaga: She is probably really afraid to lose everything

Lady Gaga: U are really strong standing up to him, she's not as strong as u yet

Lady Gaga: Have u talked to her?

Kesha: your right. I need to find sympathy and empathy for her. she's so mean. it's hard.

Lady Gaga: Do u want me to see if I can talk to her

Lady Gaga: I know she's mean

Kesha: are you friendly with her ?

Lady Gaga: NO

Lady Gaga: Omg NO

Lady Gaga: She makes me angry about shit by I just try to have empathy for her

Kesha: ugh I mean I know why she's not coming forward. you are right and very insightful.

Lady Gaga: I mean

Lady Gaga: She probably hasn't even accepted it yet

Kesha: maybe. it's not my battle
Apart from confirmation that Kesha was indeed under the apprehension that Luke raped Perry - an accusation that both Perry and Luke have both vehemently denied - the texts also brought to light the fact that both Kesha and Gaga at one point considered Perry "mean". While Gaga has always shrugged it off in interviews, the rivalry between her and Perry is well-documented, meaning her claim is pretty unsurprising. But Kesha's negative opinion is a little more confusing, because as far as we know the two were always good terms, with Kesha even appearing as a background extra in Perry's breakthrough music video for 'I Kissed A Girl'.
Not long after the documents were released online, Gaga took to her social media of choice to retract her claims, countering that Perry is "truly a kind soul" and that her past opinions were a result of "differences w/ each other".
And it wasn't long before Perry responded with a Tweet of her own, attesting to the fact that there was no bad blood between the two whatsoever.
Conspicuously absent in the Twitter love-fest was Kesha, who kept quiet about the whole situation. Although it would be easy to suggest that Kesha still holds a grudge against Perry, it's just as likely that she's been advised by her legal team to keep quiet on the issue given that it's part of an ongoing case.
Either way, we have to wonder what exactly happened in the past that would lead both Gaga and Kesha to consider Perry "mean". Was it really just the fact that Katy wasn't coming forward about her alleged rape, or was there more to it? We were always led to believe that Taylor Swift was the snake of the music industry, but maybe there was another side to the story we haven't been let in on.
Your thoughts?