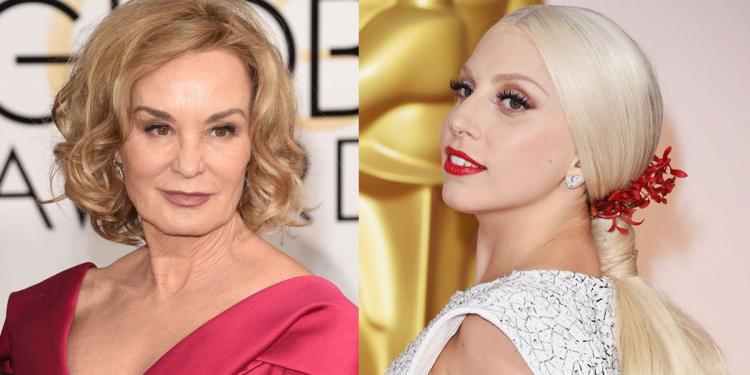 When it was first announced that Lady Gaga would be headlining season five of American Horror Story, sub-titled Hotel, there was a mixed reaction from fans of the show. While Gaga stans were understandably excited, others worried that she wouldn't have the acting chops to pull it off, especially with the shows lead Jessica Lange taking her leave that season. Lange infamously shrugged, laughed and played coy when asked in an interview if Gaga's presence in the show could convince her to stick around for another season.
Well if new comments from Gaga's co-star and love interest in the show Matt Bomer are anything to go by, the series could have looked very different if Lange had chosen to stay. According to Bomer, season five the show was originally meant to be a Civil War period piece with Lange as the lead before Gaga's involvement was confirmed.
It's an interesting twist in the story. Up until now, we had been told that Jessica Lange was always going to make her exit in season five and that Gaga's appearance had nothing to do with her choice. But it now sounds as though Lange was at one point confirmed for the season, with an entire plotline based around her character. We can't help but speculate if Gaga's casting made her decide to leave the show, or if showrunner Ryan Murphy's decision to retool the series as Hotel for Gaga encouraged Lange to jump ship.
Either way, it's all getting very Bette Davis and Joan Crawford, and we'd love to know more about what happened between the two superstars. Better yet, let's just get them in a series together!