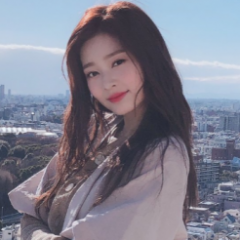 ---
Similar Content

By

Rose

I know most people on this forum don't listen to them, but when I say I'm excited it's an understatement 
I'm assuming "Euphoria" is either the lead single/buzz single before release. Love Yourself: Wonder is the next album title I'm pretty sure
Also OT7 with black hair, this feels like a dream. There are no words 
I also love the long music video, it reminds me of the "Run" music video which is also several minutes long. Can't wait for the new era and BTS Festa coming soon after as well!


By

Rose

the official LOONA twitter account @loonatheworld reveiled the 12th member of the upcoming girl group just a few minutes ago; Olivia Hye!
 
This means they're officially complete and we will finally see LOONA OT12 in action and the new subunit will be revealed soon! I'm looking forward to hearing her single, photobook and music video, and to their first performance as a group as they're currently my favorite kpop girlgroup and I really hope they'll go far with success, they deserve it so much  
 


By

Capsule

Please login or register to see this link.