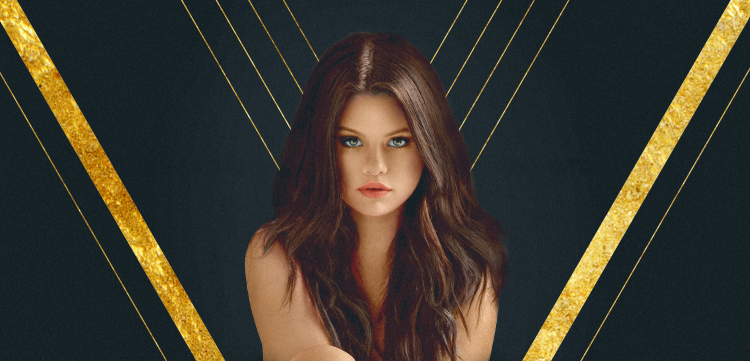 Selena Gomez's new single 'Same Old Love' has premiered online - and it may not be what you'd expect from the 23 year old ex-Disney starlet.
Taking another high-heeled step away from her Wizards of Waverley Place past with the sultry, steamy 'Good For You', Selena initially primed us for a minimalist, down-tempo record full of R&B jams - a far cry from what we're hearing with sophomore single 'Same Old Love'.
Backed by a total bop of a piano riff and some jazzy finger snapping, Selena chants an anthemic chorus of, "I'm so sick of that same old love/My body's had enough/Oooh/That same old love/Oooh/That same old love".
What's missing in the track is a solid sense of artistic direction and identity. 'Same Old Love' was released from Gomez's upcoming album Revival, which features a title presumably alluding to her physical and musical rebirth after the release of hit album Stars Dance under Disney-owned Hollywood Records back in 2013. But our second taste of the album sounds more like a song we'd hear from co-writer Charli XCX, who dominates the track with some heavy background vocals during the chorus and her signature '1960s jazz production meets Kelly Clarkson kiss off lyrics" style.
What's worse is that the song, which Selena recently said "represents a different kind of identity with love", wasn't even originally written by or for the singer. Just days after XCX confirmed that she had penned several songs for Rihanna's long-delayed upcoming eighth studio album, fans spotted a tweet from the Barbadian singer dating from over a year ago in July 2014, quoting a line from the song.
While it's not uncommon for songs to be shopped around to several artists before finding a home - after all, Rihanna's own 'Umbrella' was once recorded by Britney Spears - the fact that the track was originally meant for R&B singer RiRi poses a problem for Selena. After borrowing a Lana Del Rey style sound for 'Good For You' and appropriating Rih's Carribean influenced style for 'Same Old Love', we have absolutely no idea what Revival will ultimately sound like - or if Selena has any actual plans whatsoever for her upcoming second solo album.
What do you think? Are you a fan of Gomez's genre bouncing, or does the real Selena Gomez need to please stand up? Let us know in the comments down below!