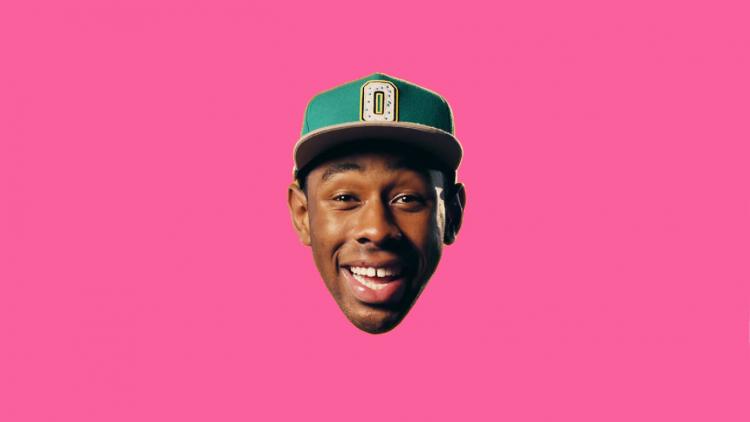 Tyler, The Creator has made headlines this week after lyrics alluding to his questionable sexuality have been included on his new album, Scum Fuck Flower Boy.
The album, which has yet to be officially released after leaking eleven days early, includes several tracks referencing his sexuality, including 'I Ain't Got Time', 'Foreword' and 'Garden Shed'. In the former, he raps, "Next line I'll have em' like woah, I've been kissing white boys since 2004." In 'Foreword', he mentions, "See, I was in the woods with flowers, rainbows and posies." And in 'Garden Shed', he paints a picture of internal suppression, saying:
Quote

Garden shed for the garçons
Them feelings I was guardin'
Heavy on my mind
All my friends lost
They couldn't read the signs

I didn't wanna talk and tell 'em my location
And they ain't wanna walk
Truth is, since a youth kid, thought it was a phase
Thought it'd be like the Frank; poof, gone
But, it's still goin' on
Tyler's lyrics are often controversial and provocative, so we wouldn't take these lyrics as any official confirmation of his sexuality just yet. But when you combine the lyrics with hints he's dropped in interviews and on social media, you can quite easily paint a picture of someone who's been trying to tell the world he's gay for years without anyone taking him seriously. In a Rolling Stone interview, he muddied the waters with this conversation:
Quote

For the past two days I've wondered, is Tyler actually gay? I cannot emphasize how much gay humor plays a role in the atmosphere around him. It's like a continuous loop of the "You know how I know you're gay?" scene in The 40-Year-Old Virgin. Never more than a few minutes pass without him saying he's going to suck someone's dick or him accusing someone of wanting to suck dick. At one point on the bus, he recalls sending nude photos to a group chat with his friends and no one responded. "My friends are so used to me being gay," Tyler says, "they don't even care."

I finally ask, Why all the gay humor? "Because I'm gay as fuck," he says, without a flinch. Seriously, are you gay? Are these repressed feelings? "No, but I am in love with '96 Leonardo DiCaprio," he says. "I one hundred percent would go gay for '96 Leo. Oh, and Cole Sprouse."
And over Twitter, he said quite plainly:
If true, Tyler's sexuality reveal is groundbrekaing the hip-hop community. While Frank Ocean was lauded several years ago for coming out with the release of his debut album, Ocean is an R&B singer rather than a rapper and is held to different standards than rap stars, who are often expected to rap about their money, their penises, and their women.
There's no word yet from Tyler himself, but judging by how outspoken he tends to be we wouldn't surprise a Twitter rant incoming. Stay tuned for updates!